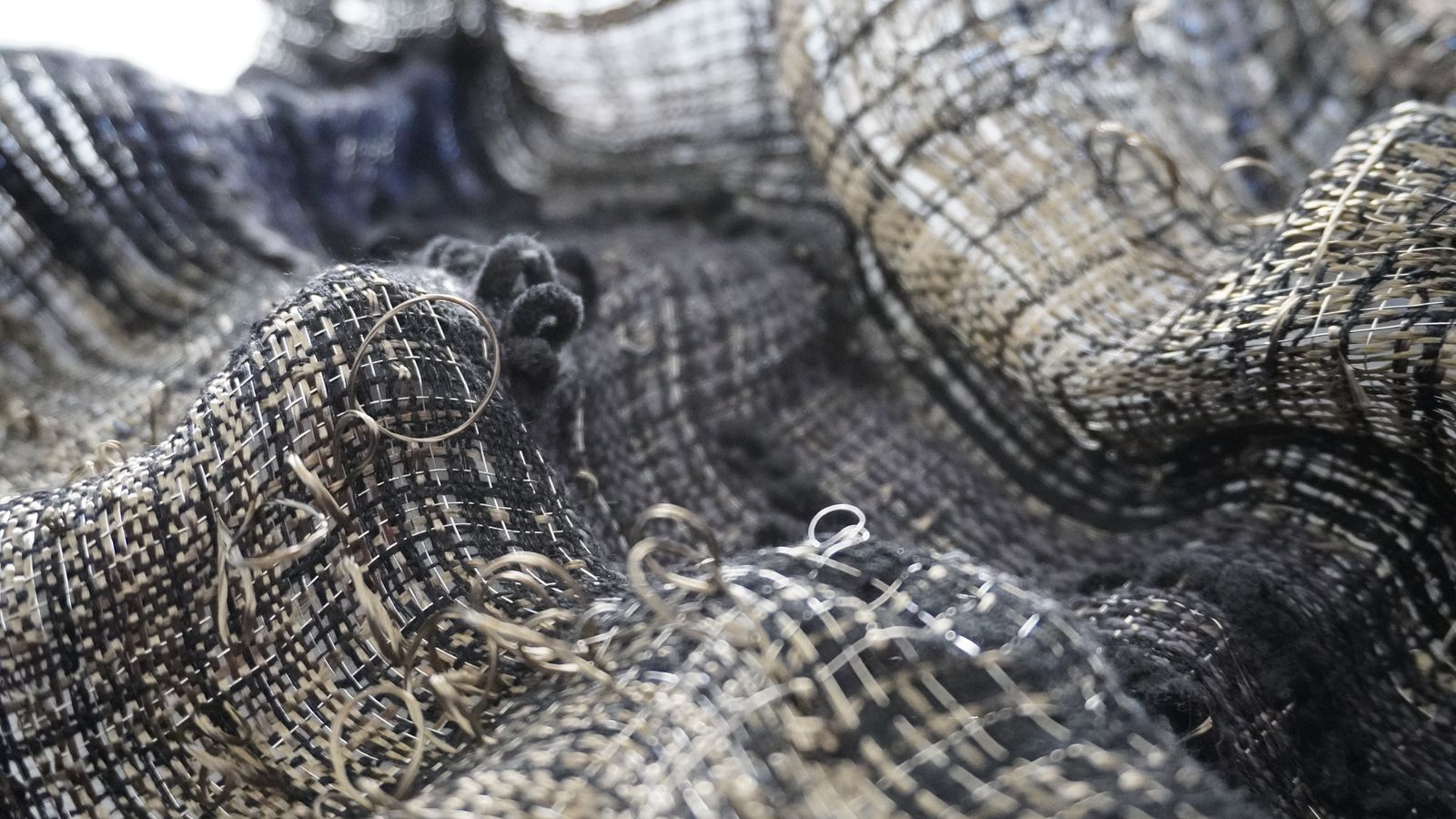 Bombo 2023
hand-woven, basalt, cotton, nylon, paper, stainless steel wire, velvet, wool, on Perspex
Price: $1,520
The Bombo Headlands Geological Site is an abandoned basalt quarry located on the South Coast of NSW. The local igneous structures create the impression of a natural fortification; unique and abstract formed by the forces of humanity and nature. This site has been crucially protected to preserve the natural and industrial history; exhibiting the resilience of nature as it reclaims the landscape.
Bombo examines lines, shapes, colours and textures Christine experienced whilst exploring this geological wonder. Bombo was woven flat utilising combinations of weave structures, from tight to dense and an unusual assortment of fibres, including basalt, paying homage to this natural fortress.
Christine Appleby is an emerging artist who is captivated by the inventive process and infinite possibilities within weaving. Since graduating from the ANU School of Art and Design, she has held three solo exhibitions in Canberra and Orange, NSW. Christine was selected as a finalist for the 2021 Woollahra Small Sculpture Prize and was awarded the Viewers' Choice Award. In 2022, she was selected for a group exhibition with Networks Australia at Belconnen Art Centre, the Gallery of Small Things with Object Space, Australian Design Centre.
Image top: Christine Appleby, Bombo (detail), 2023. Photo: courtesy the artist