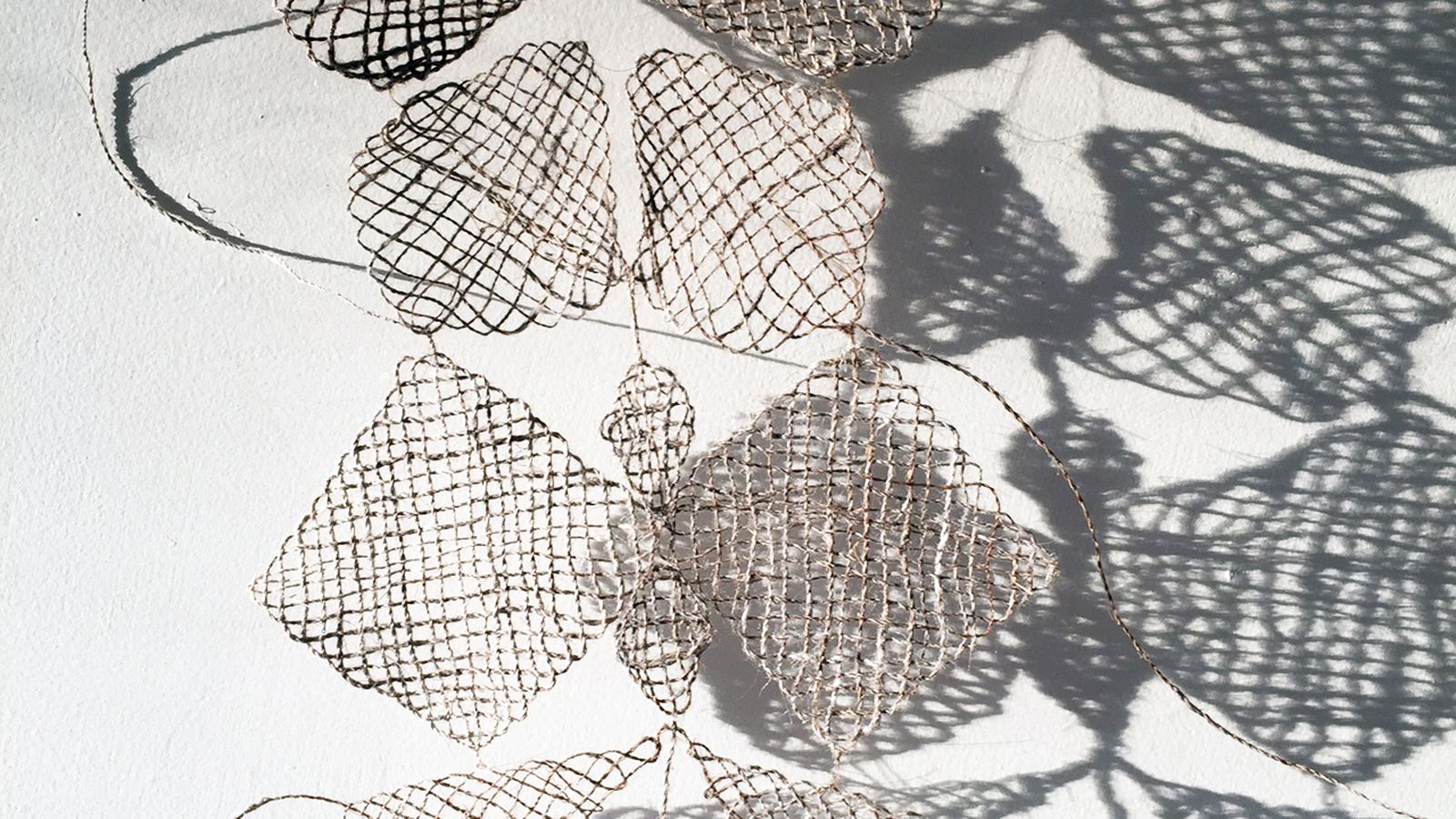 From my selves 2023
artists' hair, native flax (linum marginale)
Price: NFS

"Right now I'm drawn to anything that re-affirms human connection to our miraculous ecosystem. This web utilises materials gleaned as close by as possible – my garden and my body. As I gathered, spun and wove, I thought about plant and animal interactions, shamanic protections and weavers of other species. I gave thanks for opposing thumbs, patchwork and traditions of making do. I contemplated the Fibreshed movement, community sufficiency, order and chaos, post-oil futures and deep time.
All through, these lines from Adrienne Rich's poem Integrity sat at the edge of my mind: '...really I have nothing but myself to go by; nothing stands in the realm of pure necessity except what my hands can hold...' and '...the spider's genius, to spin and weave in the same action from her own body, anywhere — even from a broken web.' "
Ilka White lives in Djarra (Dja Dja Wurrung) Country, central Vic. Direct engagement with the natural world and a love for 'primary' skills and world textile traditions inform the way she lives and makes. Ilka taught Weaving and Textile History at RMIT University for many years and has since worked throughout Australia as an independent artist, teacher and community facilitator. During a recent residency at Castlemaine Art Museum, she wove a collaborative web from her community's reflections on their connection to each other and to the wider ecological web of which we're all part.
Image top: Ilka White, From my selves (in progress), 2023 Photo: courtesy the artist