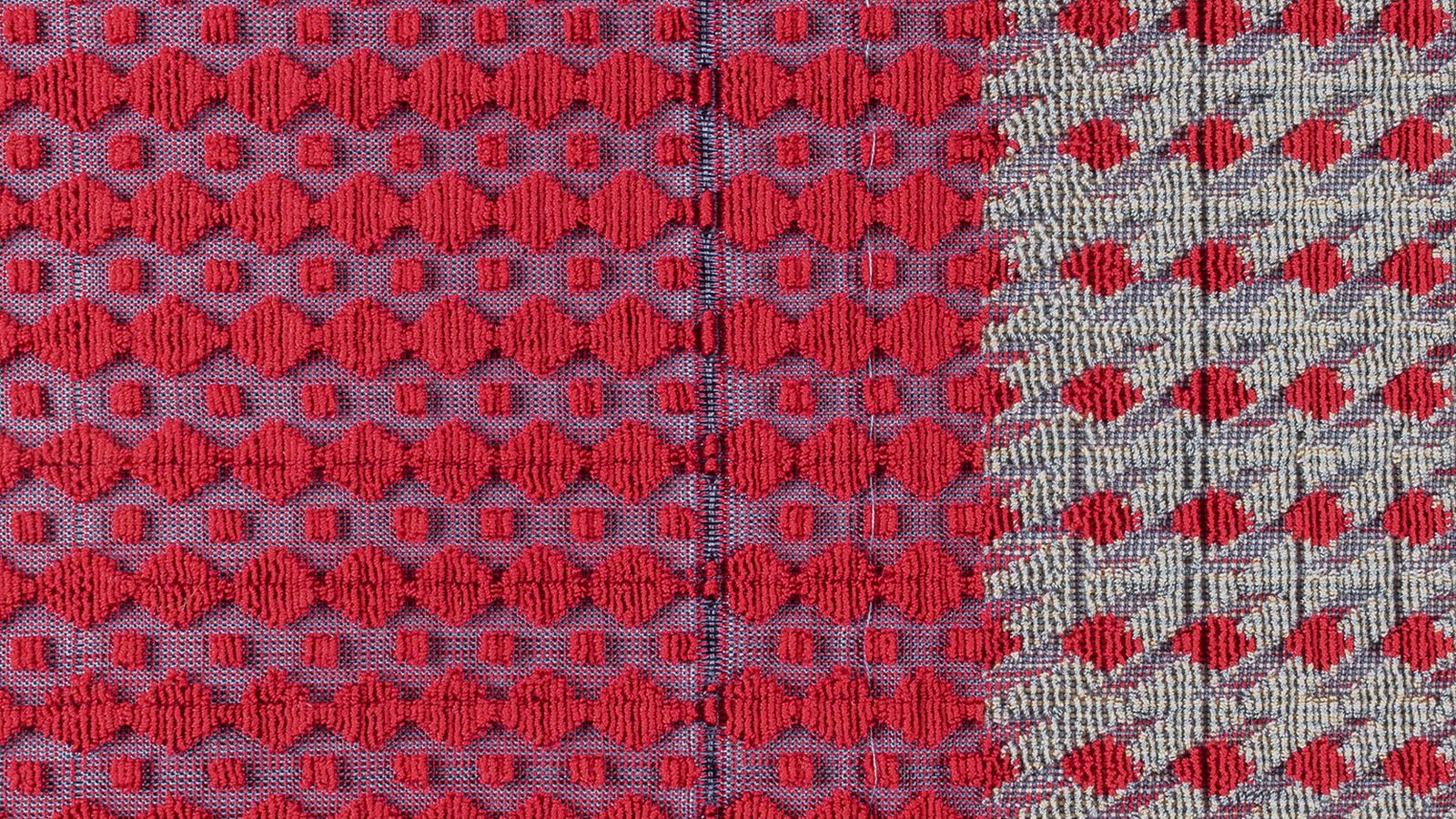 Fontana 2022
silk, velvet, MDF board
Price: NFS

Fontana 2022 is a velvet sample woven at the Fondazione Lisio in Florence, Italy. Made from thousands of silk threads, the sample was woven on an early 20th century Jacquard velvet loom. Created as a draft in learning the punch card system, Fontana merges two separate designs, which are exemplars of monochrome and polychrome punch cards. Named for Lucio Fontana's Tagli series, the sample has a distinctive 'cut' through its centre, a mark which notates time, signifying the weaver's pauses between beating. Fontana is a time stamp in its materiality, means of creation, and in Jacqueline's development as a weaver.
Jacqueline Stojanović is a visual artist engaged with an expanded textile practice that considers histories of the handmade through the processes of weaving, drawing, assemblage and installation. Taking the position that weaving is an ancient carrier of culture, Jacqueline explores past and present personal cultural narratives, adopting the language of abstraction and approaching weaving through an open use of materials from the industrial to the domestic. She continues the practice of hand weaving within a contemporary framework, looking to the past as a means of navigating the present and challenging its rapid shifts in collective social and material values.
Image top: Jacqueline Stojanović, Fontana (detail) 2022. Photo: courtesy the artist