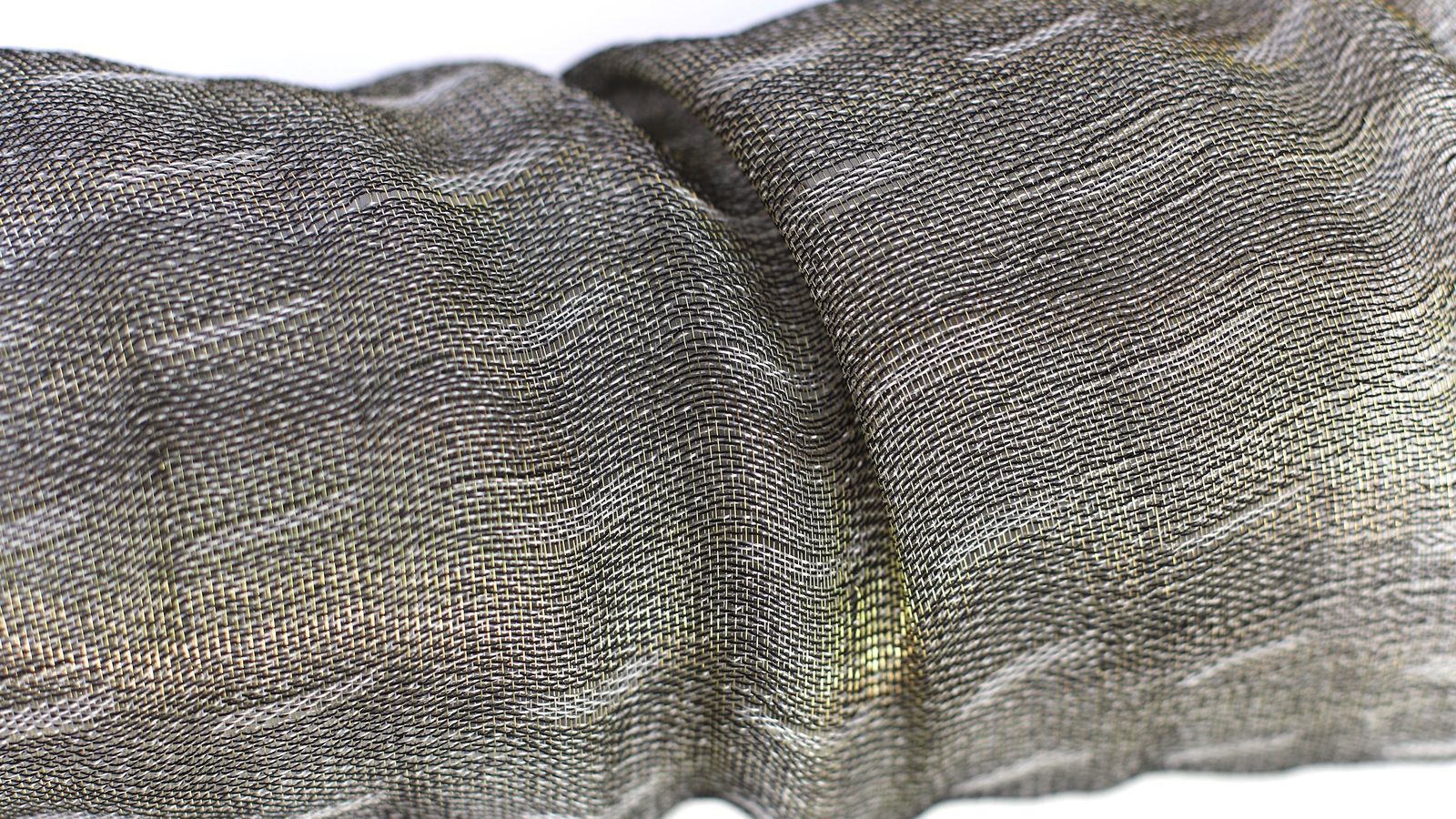 Tree Skin II 2023
brass, carbon fibre, titanium
Price: $1,500
This work explores the relationship between the human form and the natural environment. It has been slowly hand-woven into visual poetry, composed of inorganic material and made using the latest technologies in fibre weaving on a unique digital, complex handloom.
Tree Skin II presents a visual and tactile language of creases and folds, the structure and forms are a reference to limbs, while the surface has a human likeness. In an ode to trees – quietly providing necessities for human life and each other – absence and presence reflect an underlying message of care, respect and wonder, particularly in an extreme climate of floods and fires.
Jennifer Robertson migrated from England in 1986, settling in Fremantle, WA, before moving to Canberra in 1997 to teach. She is the recipient of many awards and grants; with highlights including an Australia Council two-year Visual Art Craft Fellowship and Arts ACT one-year Creative Fellowship. Jennifer presented (the late) Her Majesty Queen Elizabeth II with an official hand-woven gift from ACT Government during her visit in 2000. Jennifer's works are held in public collections including Cooper Hewitt Smithsonian Design Museum, New York, USA, National Gallery of Australia, Canberra, and many state and regional galleries.

Image top: Jennifer Robertson, Tree Skin II, detail, 2023. Photo: courtesy the artist