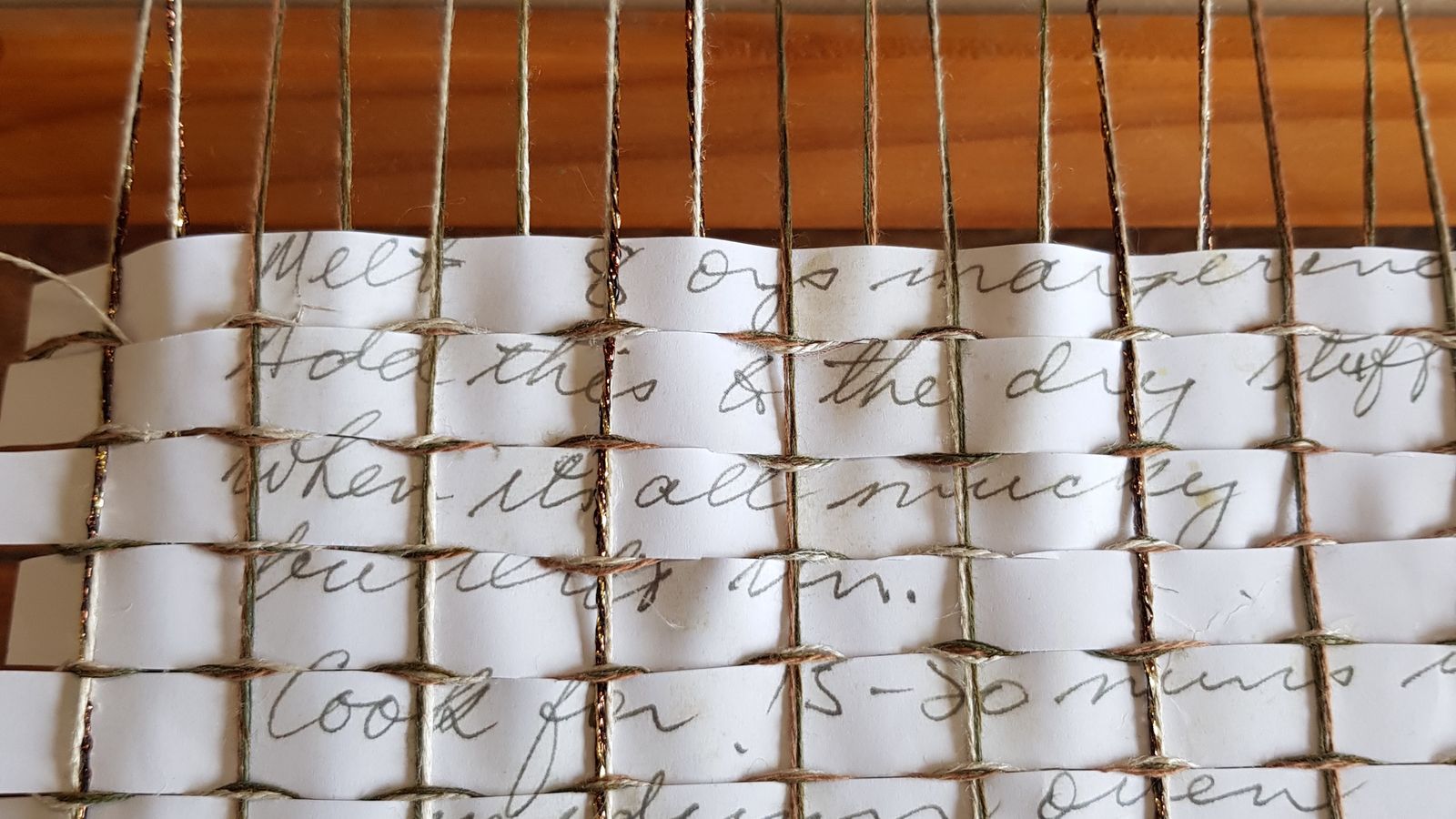 Her Father's Fruit and Nut Slices 2020
paper, cotton, metallic thread
Price: NFS
"I love the challenge of weaving to honour someone who has died. Things as banal as a handwritten recipe or a worn jumper hold intangible resonances to those left behind. Working collaboratively with each client, through private reverie and story telling the seed for a new item emerges. While preparing clothes or papers to re-weave, their materiality hints at a future. As a tangible new creation emerges unthought but known truths may arise and imbed themselves in the fabric, weaving together past and future, holding unique experiences of love, loss and meaning in new ways." Mary Burgess, 2023.
Mary Burgess is a hand weaver based in Naarm (Melbourne). She largely seeks the discarded retrieved from rubbish bins, tips and the floors of fashion designers to create something new. Ideas of ritual wrapping and protecting of the body with cloth in various incarnations are often her starting point. A key influence has been explorations of her own grief through weaving, primarily with her partner's clothes after his death in 2008. In her Woven Memories practice she works with families to re-purpose precious items, usually clothes, through hand weaving, transforming them into new textiles.
Image top: Mary Burgess, Her Father's Fruit and Nut Slices (in progress), 2020. Photo: courtesy the artist