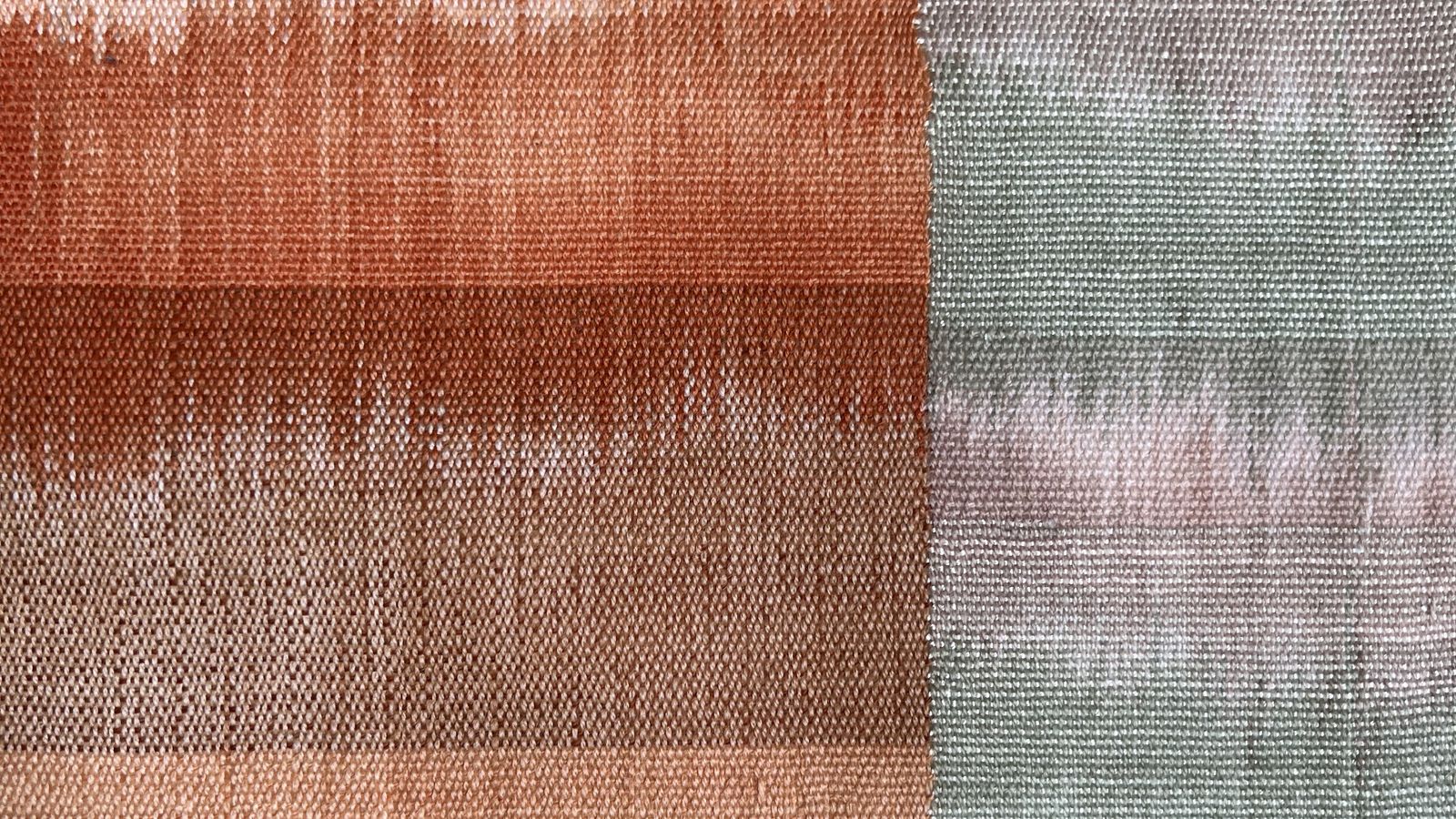 Ellis' Shed I 2008
woven plant-dyed wool and silk
Price: $600

Ellis' Shed II 2008
woven plant-dyed wool and silk
Price: $500
Sally wove these two works as her father-in-law was rapidly declining from Alzheimer's disease. The inspiration for these weavings was the corrugated iron sheds which dotted his farm and the way nature was slowly reclaiming them through corrosion and rusting.
The gridded, regular structure of plain weave was challenged and distorted by using weft-ikat dyed with eucalyptus leaves and other plant materials. This created the complex areas of colour transition which reference the rusting metal.
The use of threads with differential shrinkage rates further distorted the regular grid, which is notably visible in Ellis' Shed II and alludes to the undulating nature of the iron.
Sally Blake is a Canberra-based visual artist working across textiles, drawing and sculpture. Through her practice she visualises the complex patterning and connections between the human and natural worlds. In particular, she explores cyclic patterning and the interconnected whole, as well as the consequences of their undoing. Sally feels deeply about disconnections in human understanding of the natural world which results in environmental crises.
Sally was awarded her Ph.D from ANU School of Art and Design in 2015. Her work is held by the Canberra Museum and Gallery, Australian National University, Australian National Botanical Gardens, the ACT Legislative Assembly, Tamworth Regional Gallery, as well as numerous private collections in Australia and overseas.
Image top: Sally Blake, Ellis' Shed I (detail,) 2008 Photo: courtesy the artist