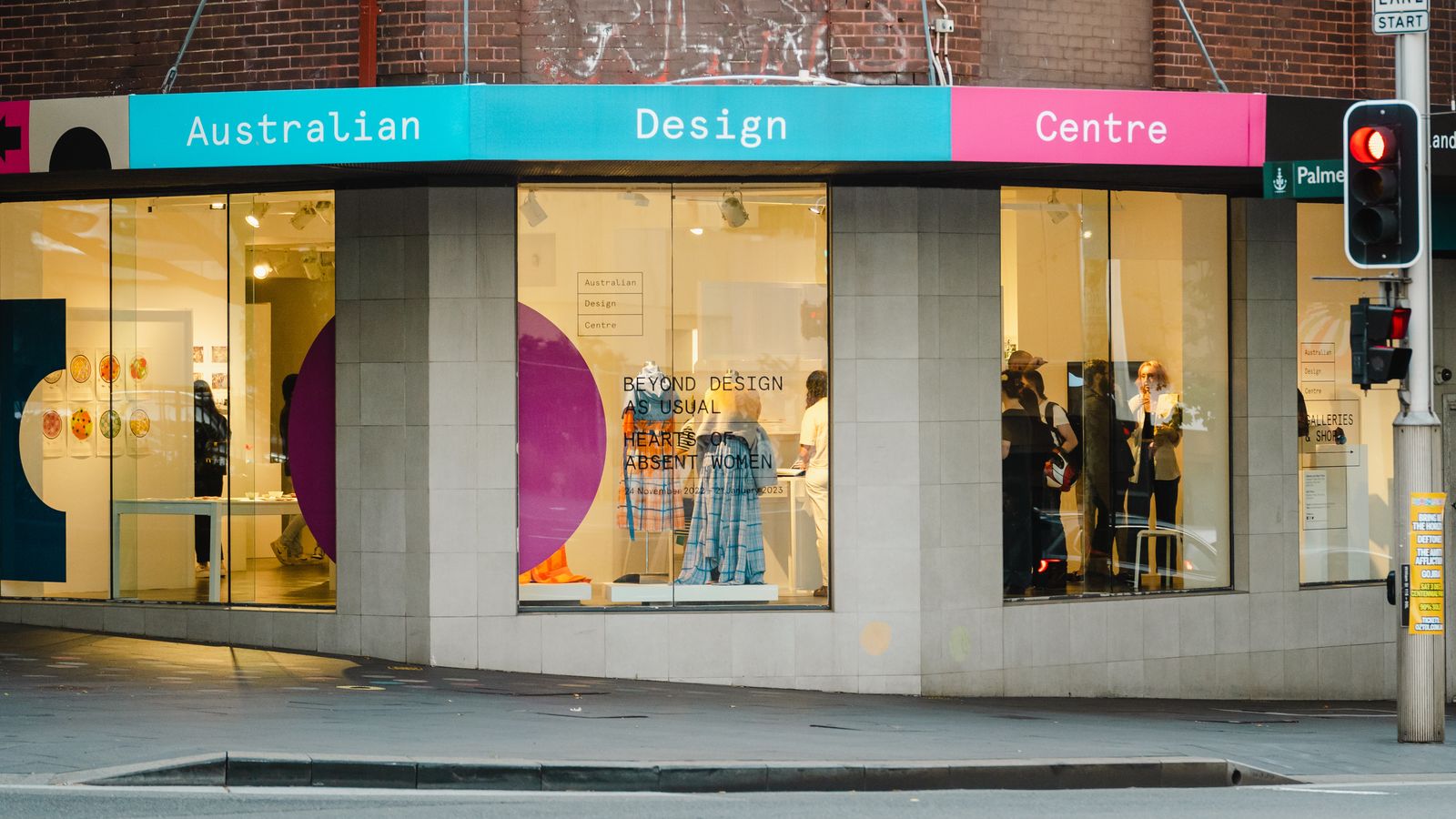 We work with some of the best, most passionate and talented individuals in the industry and we're always on the lookout for new talent. Could that be you? Check out our latest positions at the Australian Design Centre.
First Nations Creative Producer
Australian Design Centre, with the support of Create NSW, is seeking to employ a person in the role of First Nations Creative Producer for a fixed term period of up to 12 months. The person would work with us in our Sydney office in Darlinghurst on Gadigal Land.
We are looking for a person who identifies as Aboriginal or Torres Strait Islander with experience in the Arts and an interest in design and craft to work with the ADC Team curating and producing programs and projects that support First Nations artists, build audiences for their work and create new opportunities.
Role type: First Nations Creative Producer
Career level: Emerging
Role focus: Developing awareness, opportunities and programs promoting Indigenous craft and design. This includes future facing exhibition research and the development of Indigenous-focused public programs throughout the year.
Responsibilities may include:
Undertake research towards future exhibitions with a dedicated Indigenous focus for a national platform;
Research, develop and produce a series of public programs to run throughout the year that:
-Engage local Indigenous designers
-Promote Indigenous design practice
-Explore themes within Indigenous practice that might include: tradition, innovation, sustainability, material culture, familial practice, connection to country, repatriation of cultural objects, cultural appropriation of Indigenous imagery
Develop opportunities for regionally based Indigenous artists to engage with ADC's touring program
Identify opportunities for Indigenous makers within our retail space, Object Shop
Develop and produce content across ADC's different platforms (gallery, online, social media) that enable and tell Indigenous stories of making
Selection criteria:
Ability to communicate well in person and in writing.
Ability to work in a team environment.
Interest in design and craft.
Applications close Friday 3 February 2024 at 5pm.
For more information and to apply, please email Lisa Cahill on lisa@australiandesigncentre.com or call 02 9361 4555 during office hours.
Australian Design Centre is a creative organisation with authentic and respectful First Peoples engagement strategies embedded throughout our decision-making processes, creative programming, operations, audience development and marketing.
Read more here: https://australiandesigncentre.com/latestnews/celebrating-first-nations-engagement-at-adc/
Exhibition Installers
We're looking for experienced art exhibition installers to join our register for casual employment in 2024.
The role:
Australian Design Centre has a dynamic exhibition program wth new exhibitions every six to eight weeks. This means we need experienced people to help us with exhibition changeovers for a week at a time. Hours vary depending on the requirements for each exhibition. Overtime or evening/weekend may be required on occasion.
The work involves construction, installation, and de-installation of exhibitions; packing and receiving of artwork and general maintenance of the gallery, storage, and workshop areas.
This is an ideal position for candidates with other casual employment or their own art practice. The role will report to a Creative Programs Producer.
To meet the Centre's requirements you will have, or be willing to obtain, public liability insurance, and provide your certificate of currency.
Tasks/skills include:
Installation and de-installation of artworks for a diverse range of exhibitions
Preparation of gallery spaces including the repair, paint, movement of walls and exhibition display furniture, directing lighting and installing AV equipment such as screens and projectors.
Packing and handling of artworks
Problem solving creative solutions for installing work
Safe operation of power tools
Some heavy lifting and work at heights
Knowledge of health and safety best practices
Ability to work efficiently under own direction or collaboratively in a team environment
Apply
Please submit a current resume and one-page cover letter that addresses the skills and experience relevant to the role. Email hello@australiandesigncentre.com
For more information, please contact us on 93614555

Images: ADC external. Photo: Simon Cardwell.