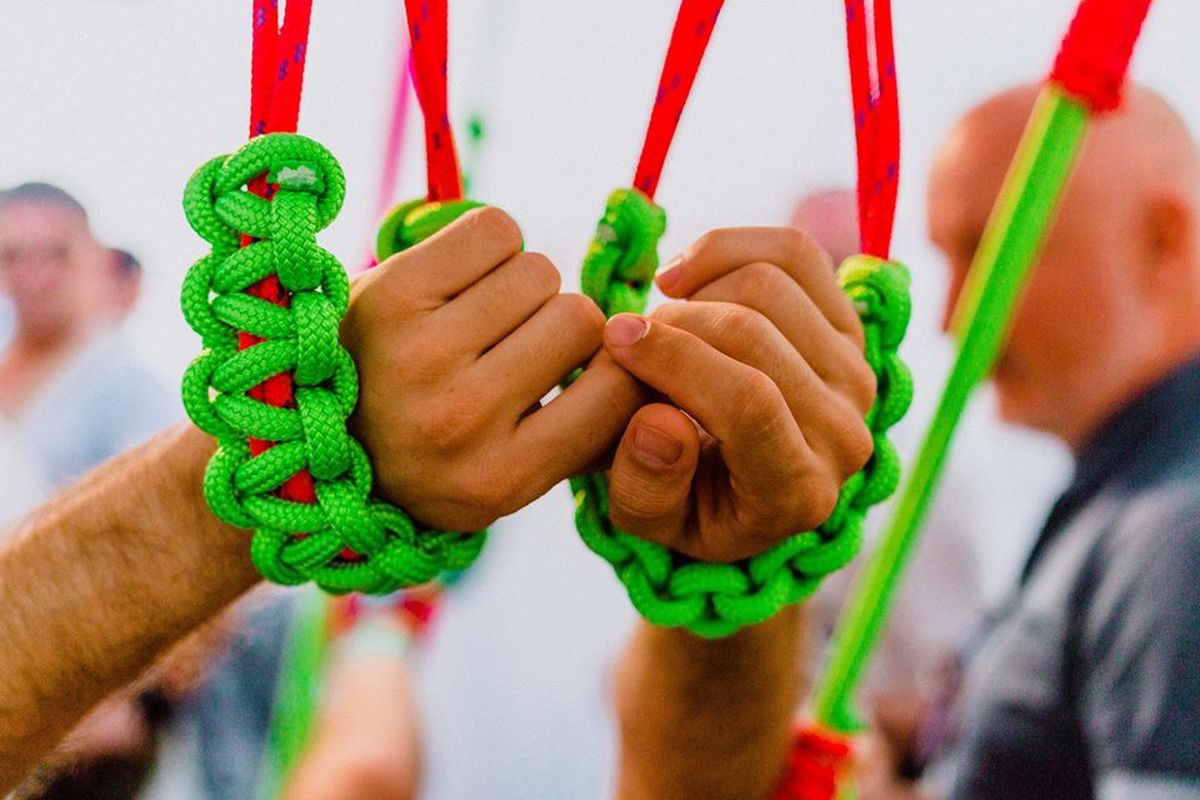 Unravelling Queerly
4 February – 22 March 2023
Unravelling Queerly highlights raw and real struggles, resilience, humour and accomplishments through the work of 10 nationally and internationally based LGBTQIA+ artists. The exhibition includes works ranging from knitted protest banners to macrame glory holes.
Presented in association with Sydney WorldPride.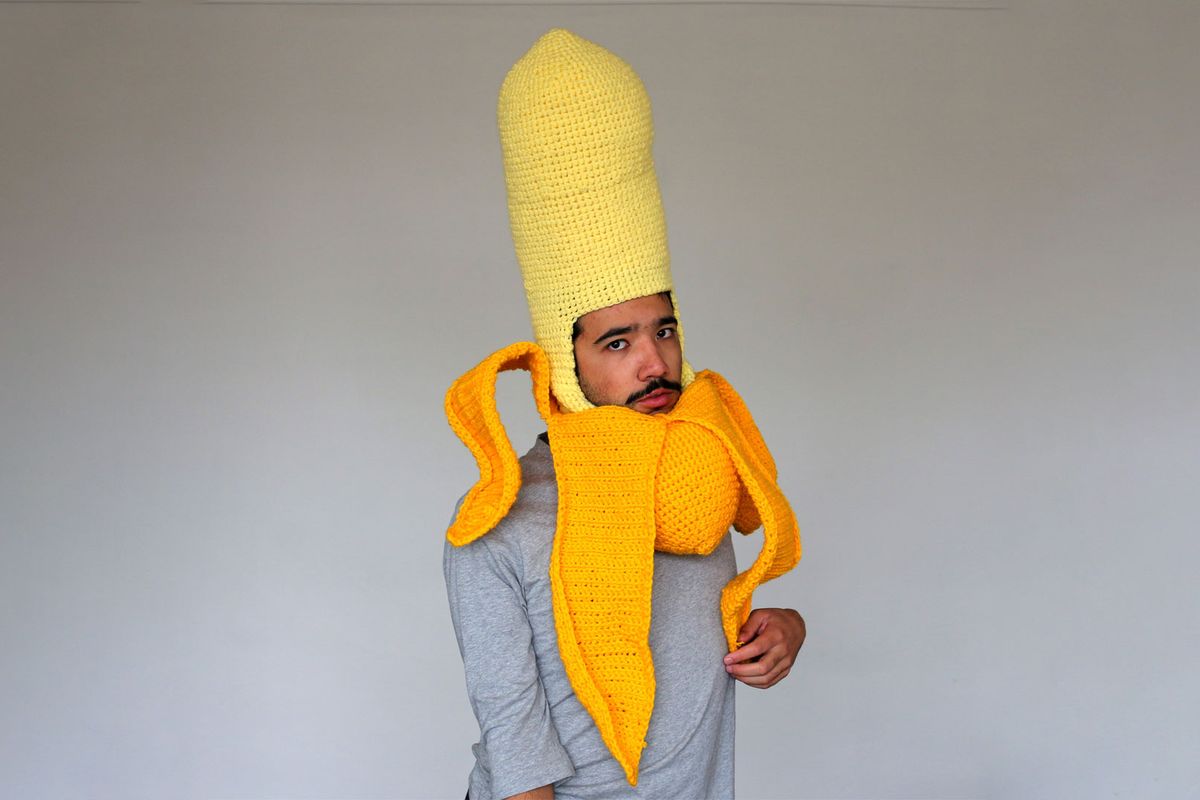 Object Space
Chili Philly: Crochet Social 2023
4 February – 22  March 2023
Working at the nexus of art, craft and social media, Phil Ferguson, aka Chili Philly transforms everyday objects into covetable crocheted creations.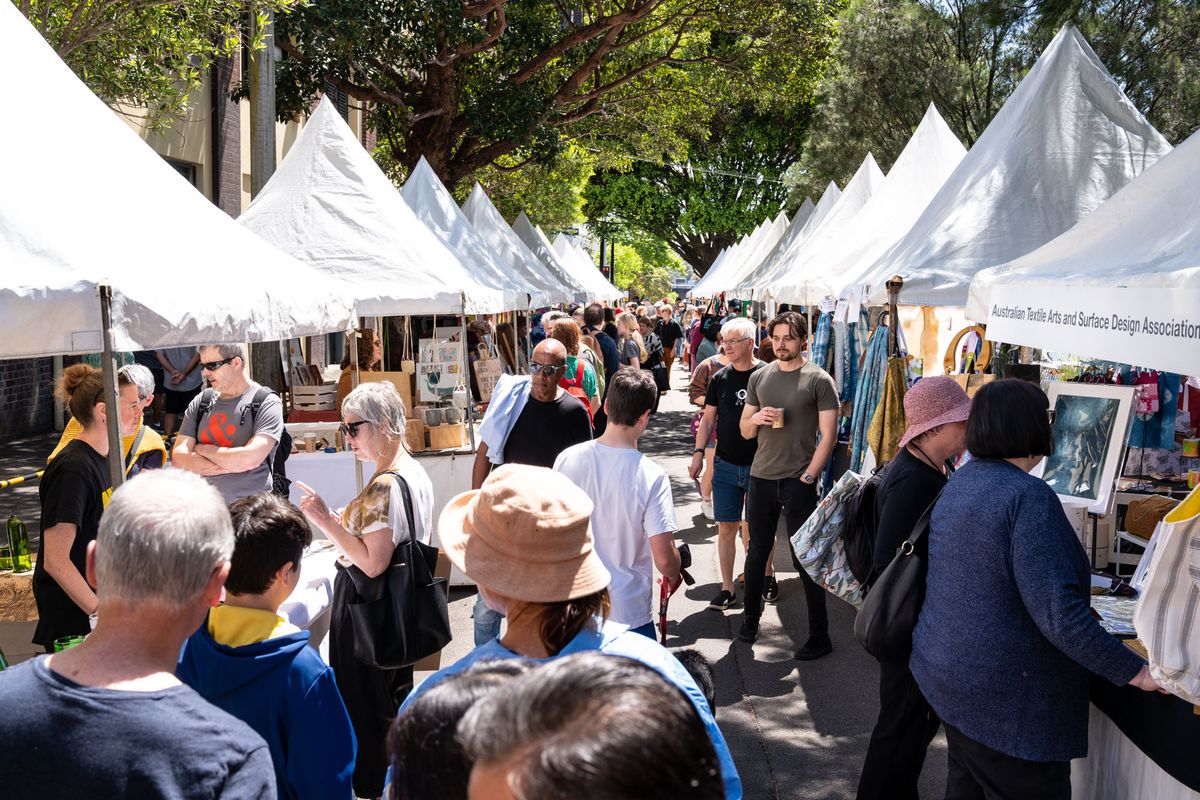 Events and workshops
A great range of events coming up to keep you inspired. Grab a friend and come into the Centre for workshops, talks and inspiration.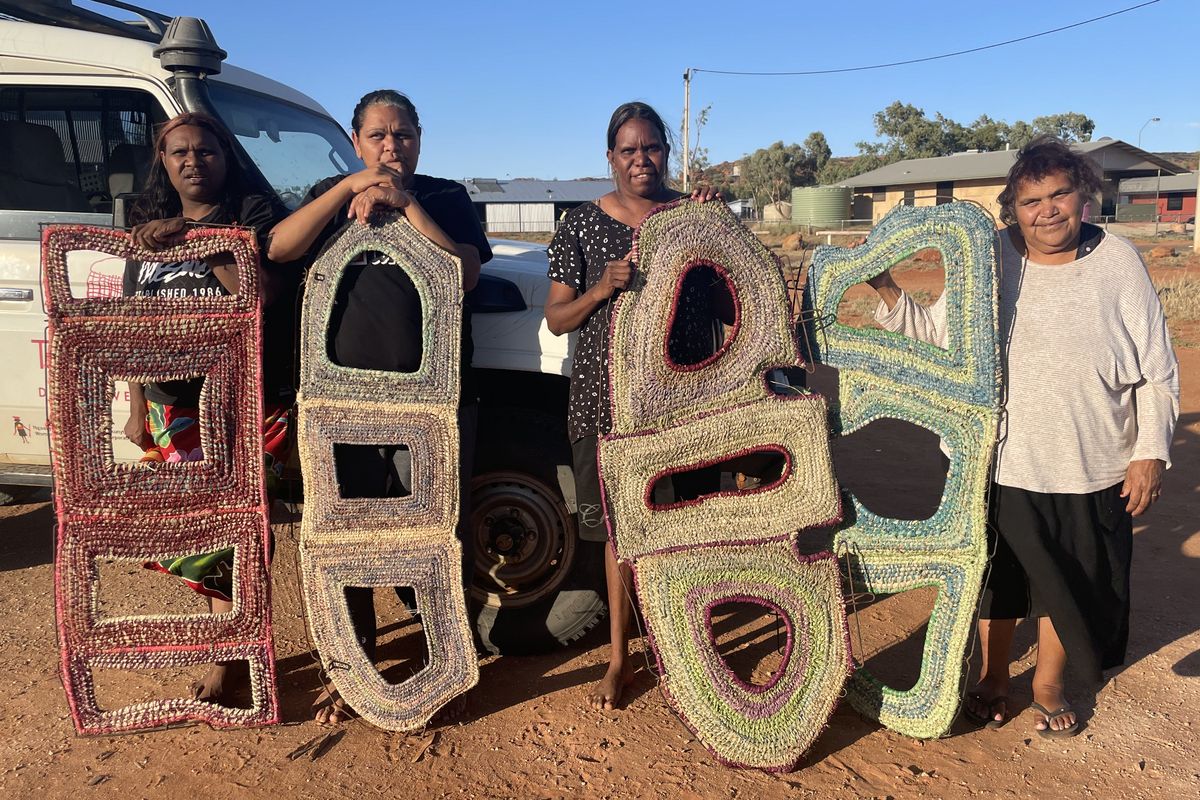 Mutukaku Ngura – Motorcar Country
30 March – 24 May 2023
In this new exhibition, Tjanpi Desert Weavers ingeniously combine cultural weaving practices with recycling found objects in a series of hanging fibre sculptures created by weaving native grass onto the metal car seat frames salvaged from the remains of burnt-out motorcars.
Artists: Ngilan Margaret Dodd, Pinuka Margaret Yai Yai, Kim Dodd, Kayla Gayla, Amy Yilpi, Bridget Baker, Fiona Dodd, Collette Stewart, Kathy Dodd.
This is a special ADC collaboration with Tjanpi Desert Weavers.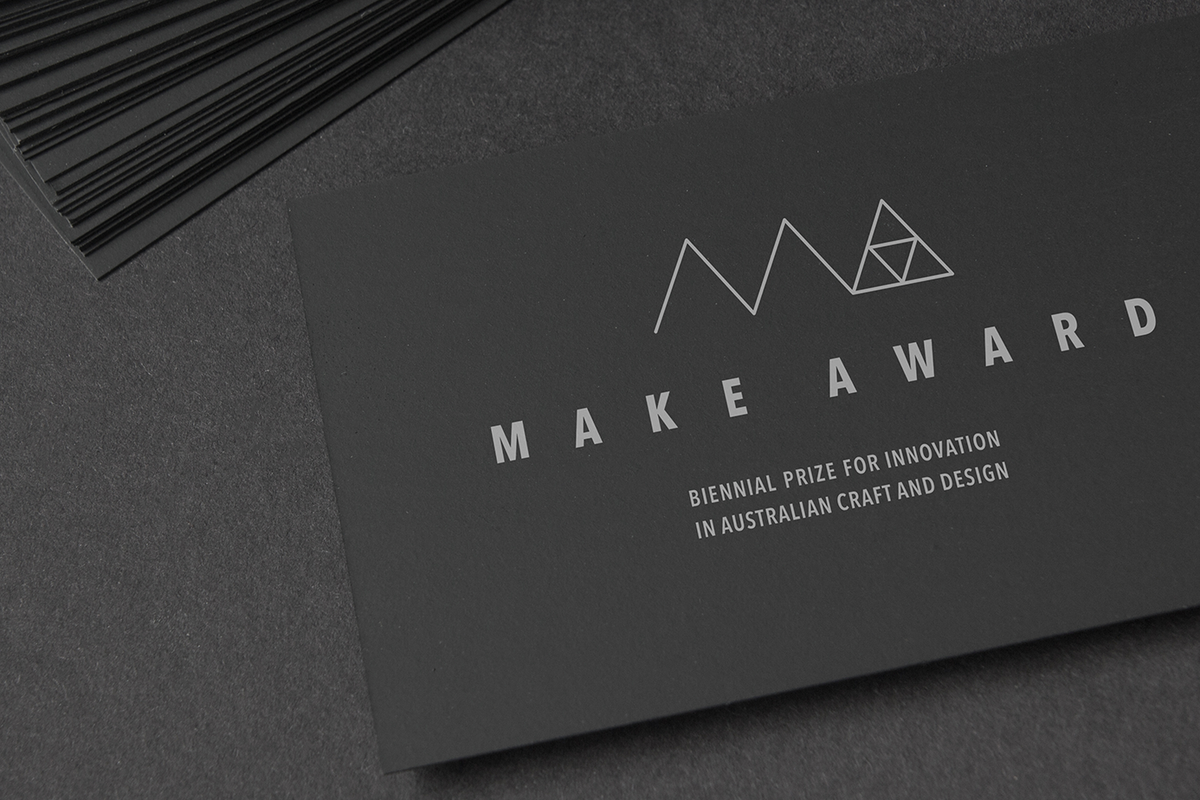 MAKE AWARD
6 October – 22 November 2023
Australian Design Centre presents a major new national craft and innovation award in 2023 and 2025. The MAKE AWARD is a biennial award open to creative practitioners (artists, craftspeople, designers) working across all craft disciplines including ceramics, glass, wood, metalwork, textiles and fibre and jewellery.
The Award will feature creative practitioners working with new materials or using materials in new and innovative ways with a prize pool of $45,000.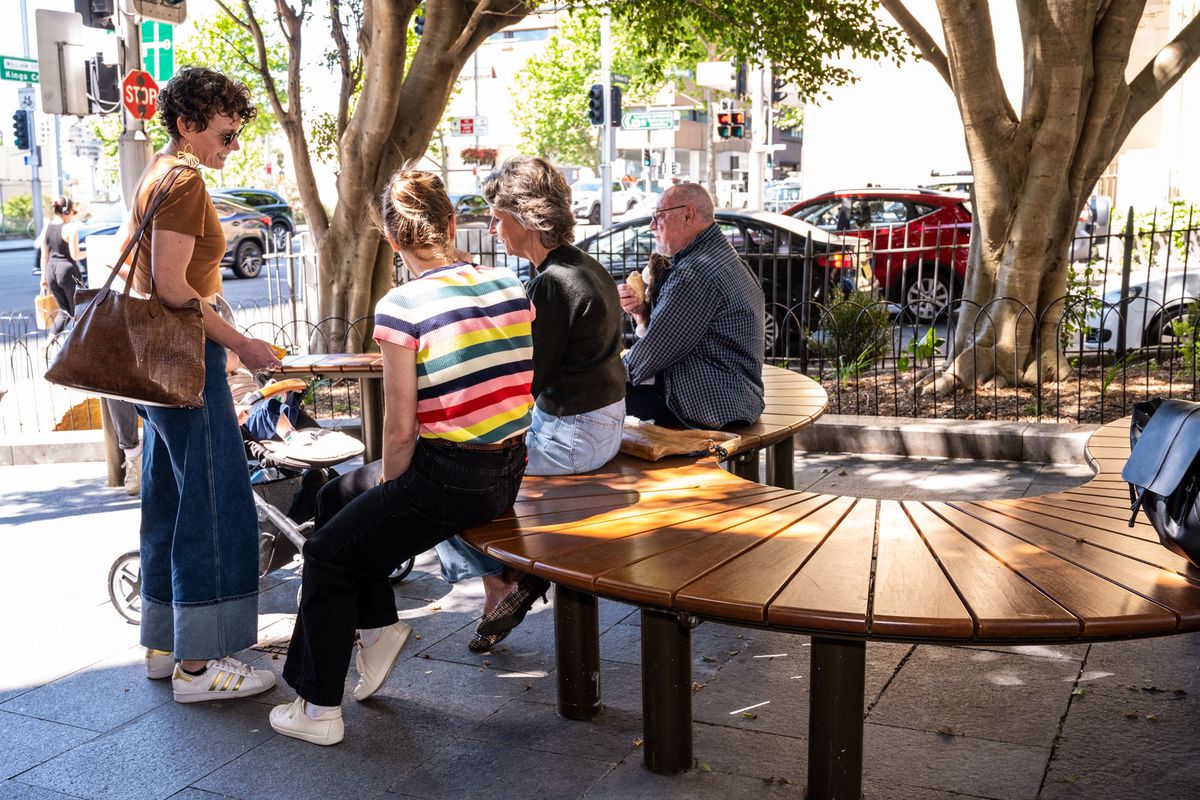 Ngalama Gundhu Ngura (Sitting Tree Place)
Ngalama Gundhu Ngura (Sitting Tree Place) is an urban resting place for community to meet and reflect on local culture.
ADC's forecourt garden beds have been re-designed, landscaped and revitalised with Indigenous plants and a bench designed to reflect the patterns of the land in the Gadigal Mural, supported by a My Community Project grant, proudly funded by the NSW Government.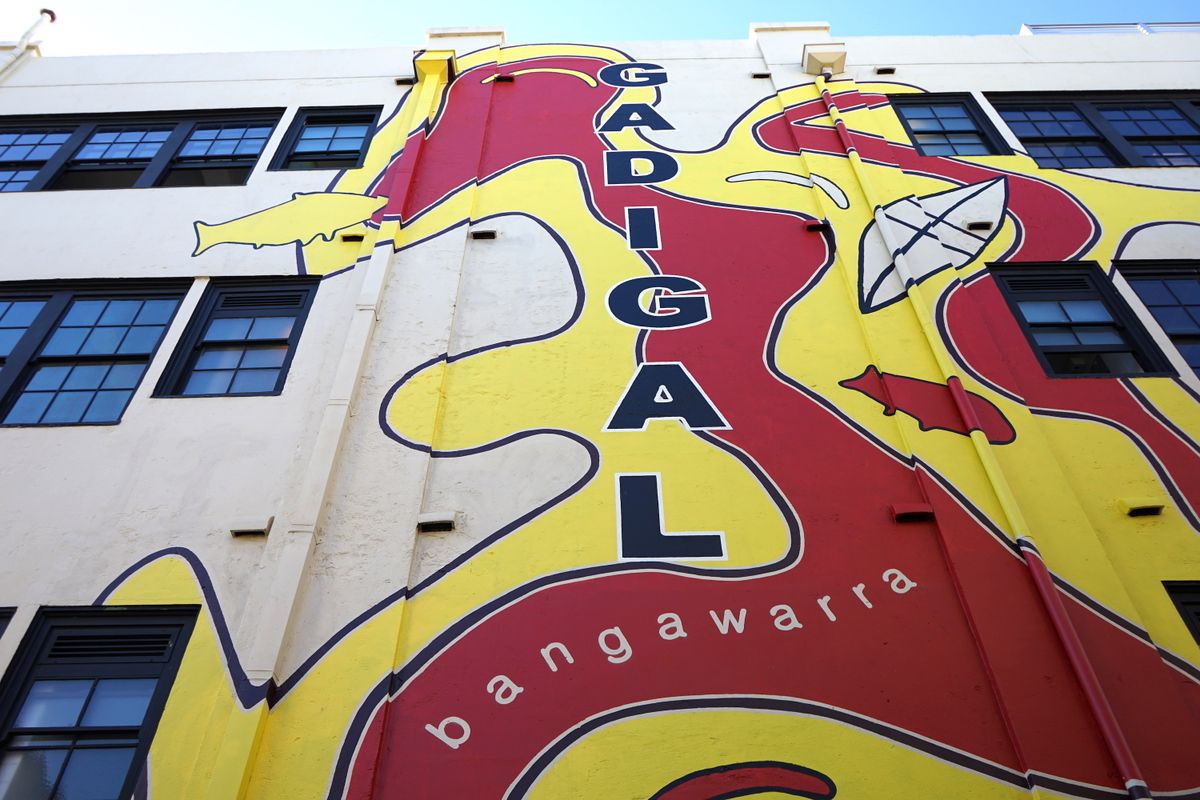 Gadigal Mural
Gadigal Mural, designed by Sydney artist Jason Wing, with ADC's First Nations Creative Producers Dennis Golding and Lucy Simpson is a collaborative artwork referencing both the topographical patterning and material culture of Gadigal country.