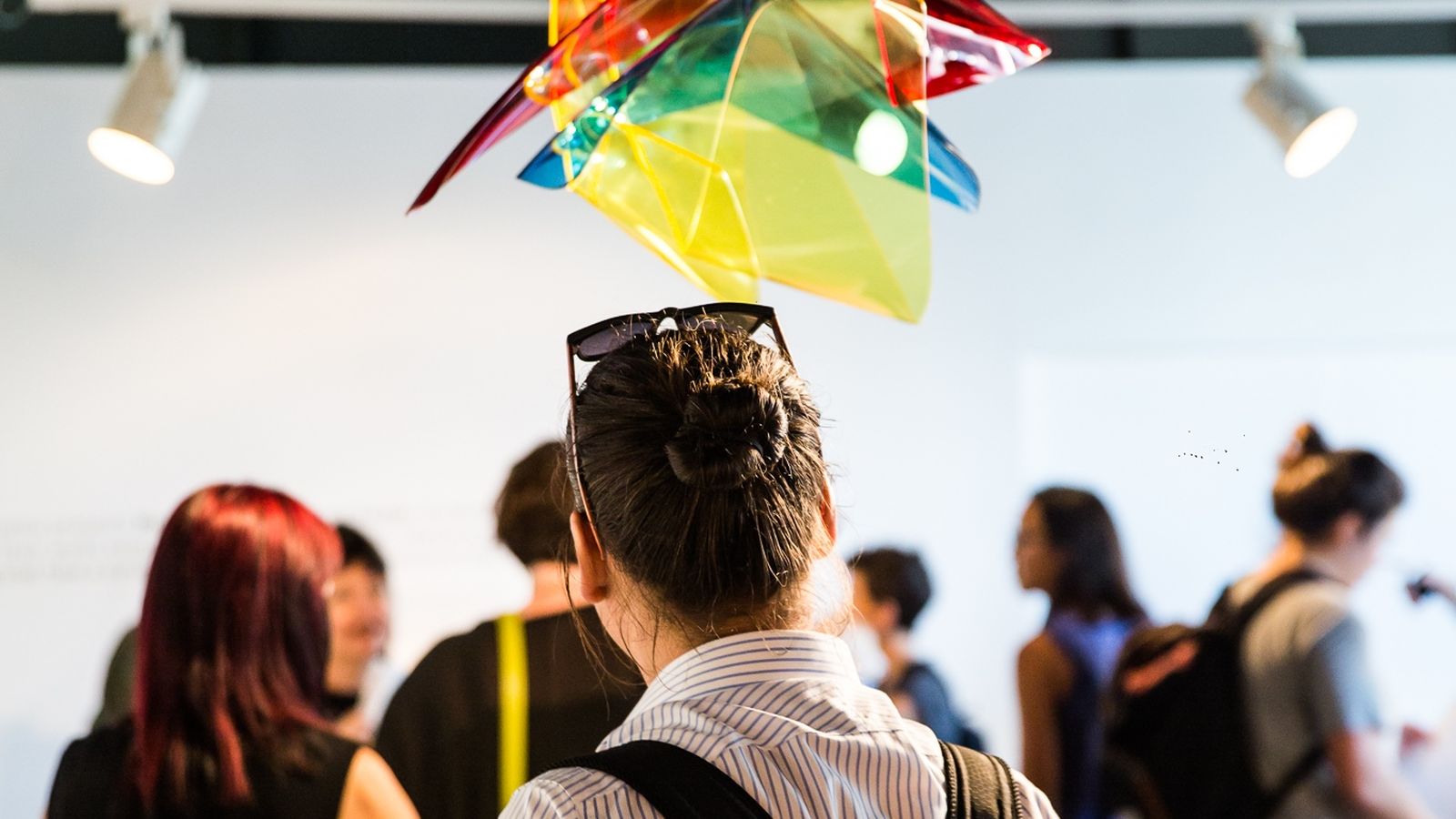 What happened to Object?
We are still the same organisation, however, after 50 years we decided that it was time for a change. So in 2015, we partnered with the creative team at Interbrand to come up with a new look for us. The result was a re-brand of the organisation and changing our name from Object to the Australian Design Centre. In May 2015, we also moved from our Surry Hills address to a new home in Darlinghurst, which is now our permanent residence.
How do I get to the Australian Design Centre?
Our new office and gallery is just a short stroll from the CBD, Kings Cross, Town Hall and Museum stations, if you are travelling by public transport or by foot. There are also a number of buses that stop near William St. Please check with TransportNSW before planning your journey. More on our contact details here.
Some street parking does exist near William St, although it is subject to availability. The closest paid parking is on 70 Riley St. More on free and paid parking availability through Parkopedia.
What else can I check out in Darlinghurst?
There are many galleries within walking distance of Australian Design Centre, which you can find out more about through Urban Walkabout. Our friends at Darlinghurst Business Partnership have their finger on the pulse for all things Darlo and they have a great selection of businesses on their creative precinct map that are definitely worth checking out. Our partners at the City of Sydney also have a colourful calendar of local events throughout the year, and you can keep up-to-date by checking their What's On listings.
Are you still publishing Object magazine?
Object magazine is no longer in print, however, you can still access highlights from issues 60 digitally at Object on iTunes.
I'd like to get involved with ADC, but where do I start?


Volunteer
Our volunteers assist in our gallery and at exhibition events and public programs. As a volunteer, you'll have the opportunity to provide valuable support to our small friendly team at ADC.
For more information visit our Volunteer Program page.


Graphic Design Work Experience Program
Every year we recruit four graduates (one every three months) to take part in our graphic design program. For more information, please visit our Volunteer Program page.
Donation
Our ability to produce dynamic, high-quality exhibitions and programs wouldn't be possible without the support of our valued donors. For more information about how you can support us, visit our Donate page.
Employment

We work with some of the best, most passionate and talented individuals in the industry and we are always on the lookout for new talent. For the latest positions, please visit our Employment page.
Images: Boaz Nothman