manga pod
Atelier Bow-Wow (Japan)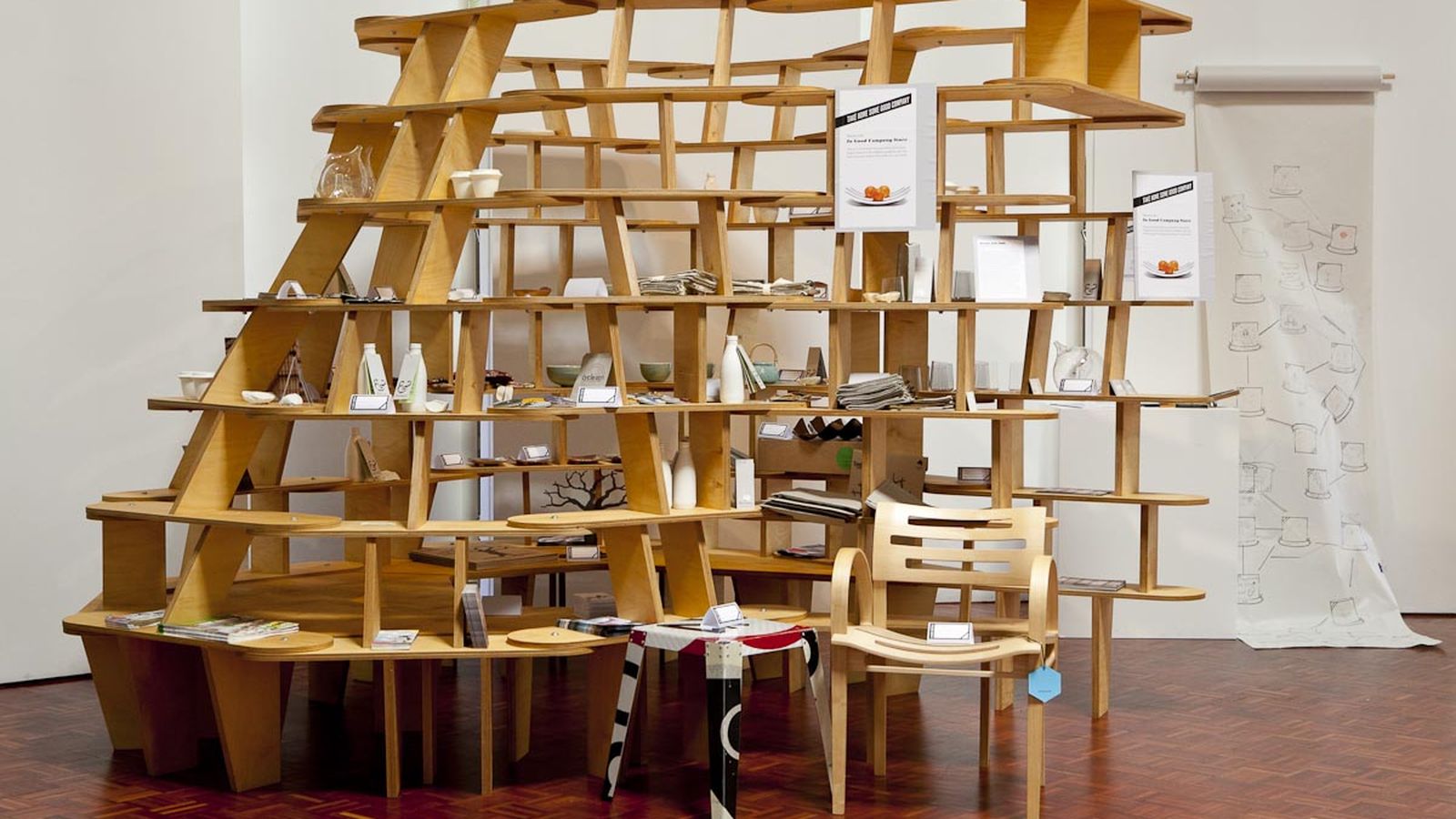 manga pod
Atelier Bow-Wow (Japan), 2006
21 November 2019 - 22 January 2020
Like the controlled chaos that epitomises the urban landscape of Tokyo, Atelier Bow-Wow's manga pod brings order to unwieldy collections of books, magazines, digital media and design objects, while providing a space for relaxation and quiet.
Reflecting their interest in human adaptability and interaction with physical space, the manga pod, like their architectural projects, draws on Atelier Bow-Wow's keen sense of observation, humour and a desire to push the limitations of contemporary urban living. 
A Japanese architecture studio formed in 1992 by Yoshiharu Tsukamoto and Momoyo Kaijima, Atelier Bow-Wow has established an international reputation through their innovative 'pet architecture – mostly residential projects built in response to small sites considered almost unusable, 'left-over' spaces. They are also known for their publications such as Made in Tokyo and Pet Architecture Guidebook that encourage visitors to reconsider and appreciate the sprawling, quirky and aesthetically chaotic urbanscape of Tokyo. 
The manga pod is on loan to ADC from Atelier Bow-Wow. It was created as part of the project Rapt!20 contemporary artists from Japan in 2006, organised by the Japan Foundation. First exhibited in 2006, we decided the time was right to bring this much loved structure out again for everyone to enjoy.
Come inside!
Image (top): Atelier Bow-Wow, manga pod, 2016. Installation Object Gallery, St Margarets. Image: Courtesy ADC
Image (bottom): Atelier Bow-Wow, manga pod (detail), 2016. Image: Courtesy ADC