Gillian Brooks
Object 150 Maker September 2021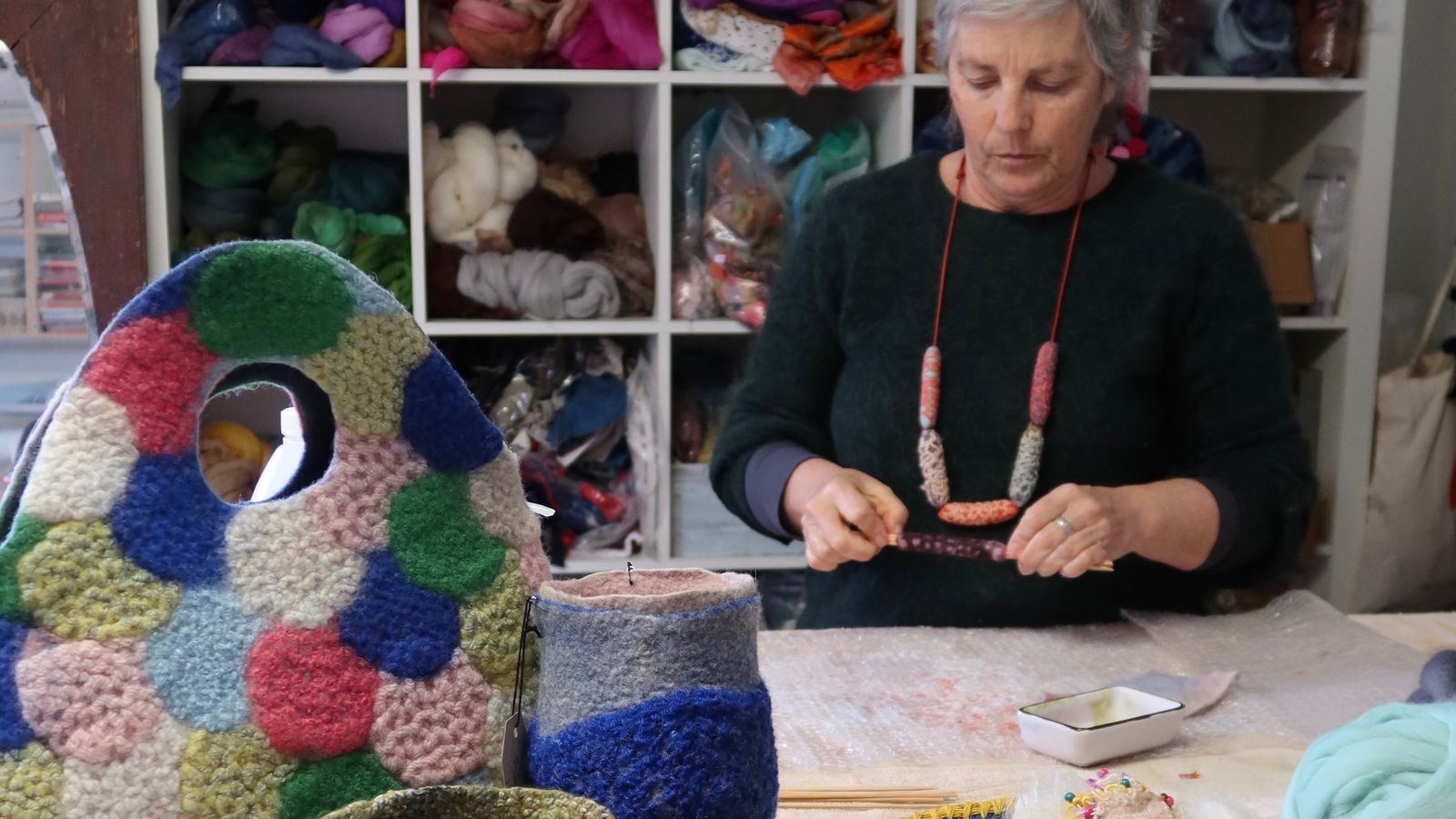 Fibre artist Gillian Brooks creates contemporary handmade felt designs and is "mad keen" on textiles. She attended her first felt-making workshop in 1994 and was immediately struck by the extraordinary unique properties wool and the amazing versatility of handmade felt.
"Handmade felt is a strange and unique textile. Moisture, heat and friction applied to wool fibres over time creates a versatile and utilitarian fabric which can be adapted to many applications. I am continually surprised, delighted and challenged by the seemingly unlimited possibilities of this amazing medium, that a lifetime doesn't feel long enough".
"By continuing to immerse myself in my craft, make unique works, and teach, I wish to introduce others to the remarkable and sustainable properties of wool and the ancient craft, with a modern twist, of felt-making".
Image Top: Gill Brooks, Studio Portrait, 2021. Photo: Courtesy of the artist.
Images Bottom L-R:
Gill Brooks, Felted Vessels, 2017. Photo: Courtesy of the artist.
Gill Brooks, Felted Banksia Vessels, 2020. Photo: ADC.
Gill Brooks, Nuno Felted Scarf, 2021. Photo: Courtesy of the artist.