Melinda Young
Object 150 Maker September 2020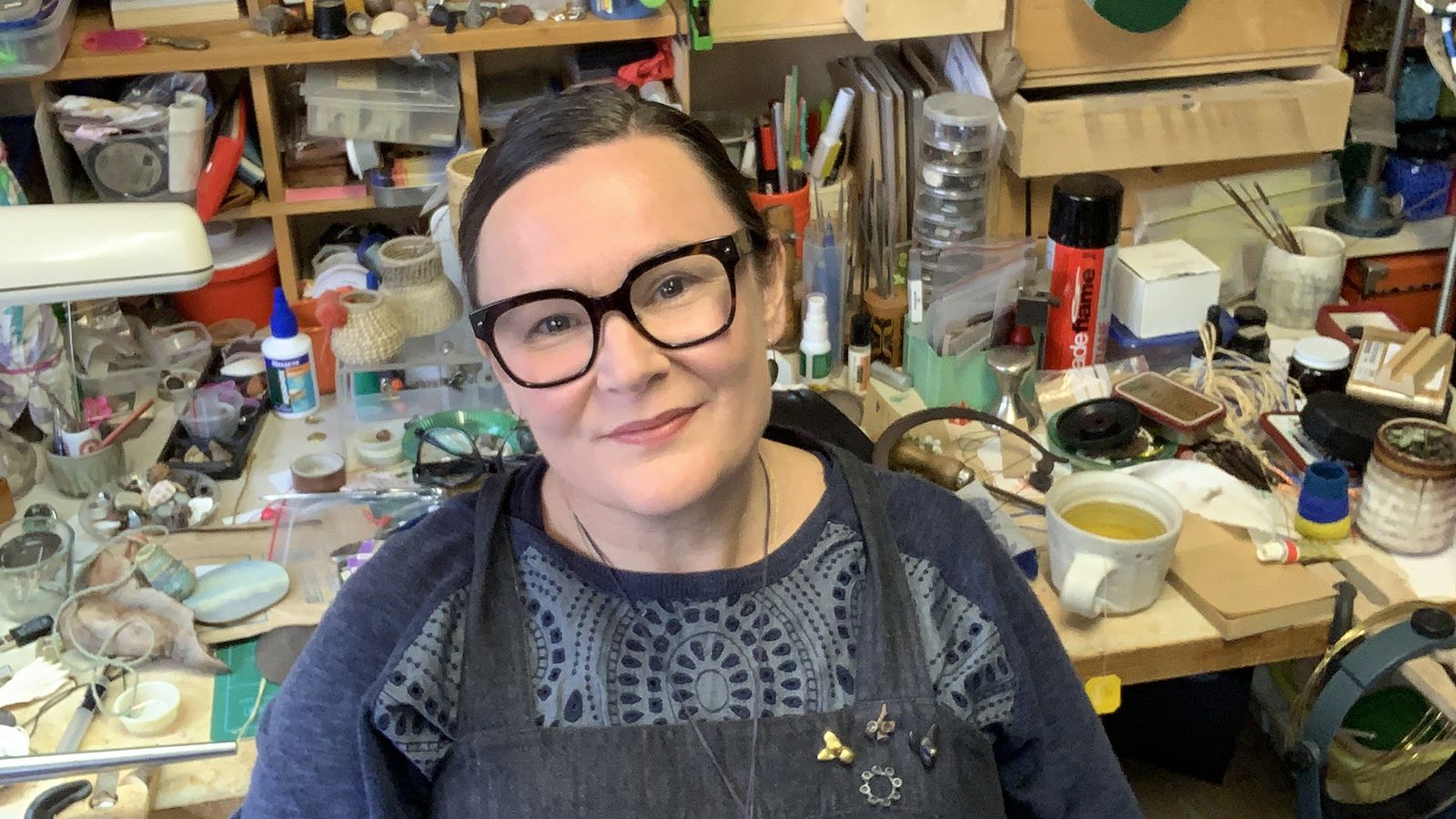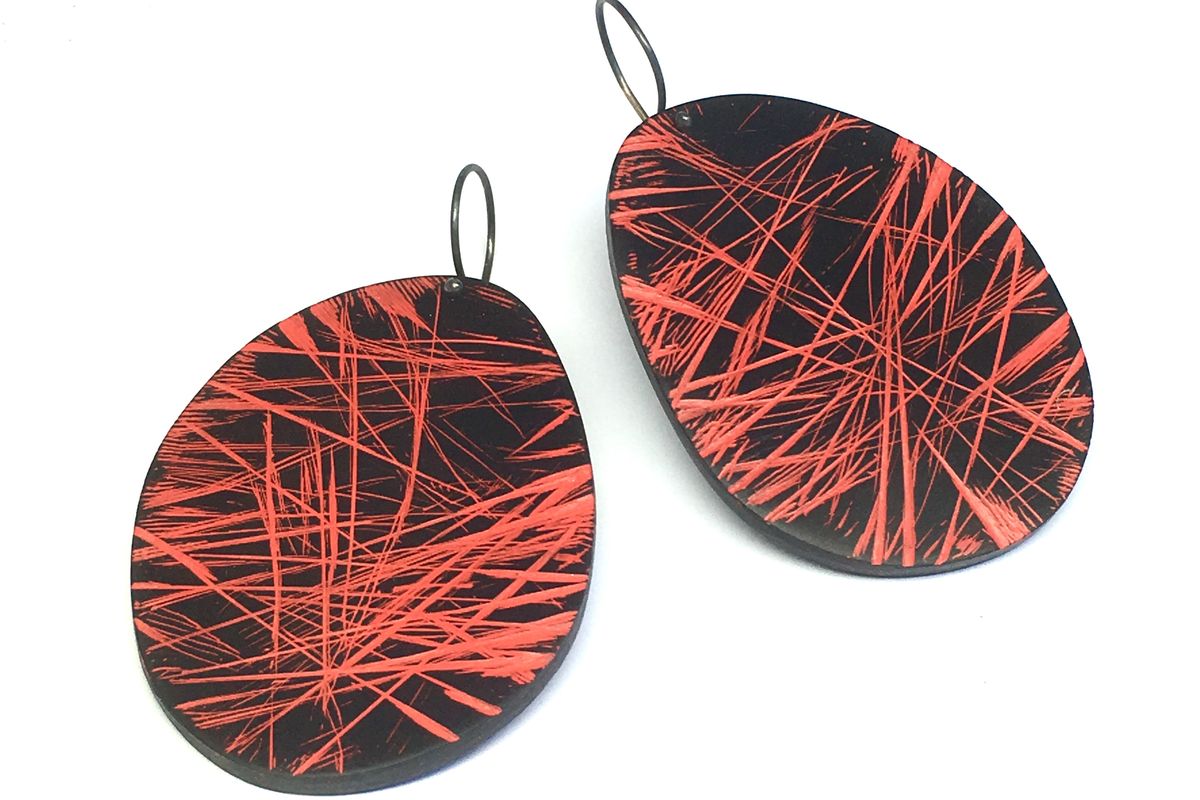 MELINDA YOUNG
Melinda Young was our Object 150 Maker for September 2020.
Contemporary jeweller Melinda Young takes delight in colour and texture which she uses in combination with other found objects, precious metals and stones. Her work tends to be made from either brightly coloured reclaimed plastics or natural materials collected on the streets and in the parks of her neighbourhood on the south coast of NSW. 
Melinda is fascinated by the potential for unexpected narrative, finding inspiration in architecture, the landscape, and her everyday surroundings. Exploring her culturally rich environment is a constant creative stimulus for a maker who is attracted to the tiny details – the patina and beauty of the everyday.
More work by Melinda Young is available in Object Shop online or in store.
Image top: Melinda Young studio portrait. Photo: courtesy of the artist
Image bottom: Melinda Young, From Scratch Earrings. Photo: courtesy of the artist