TRADE the MARK
Object 150 Maker May-July 2020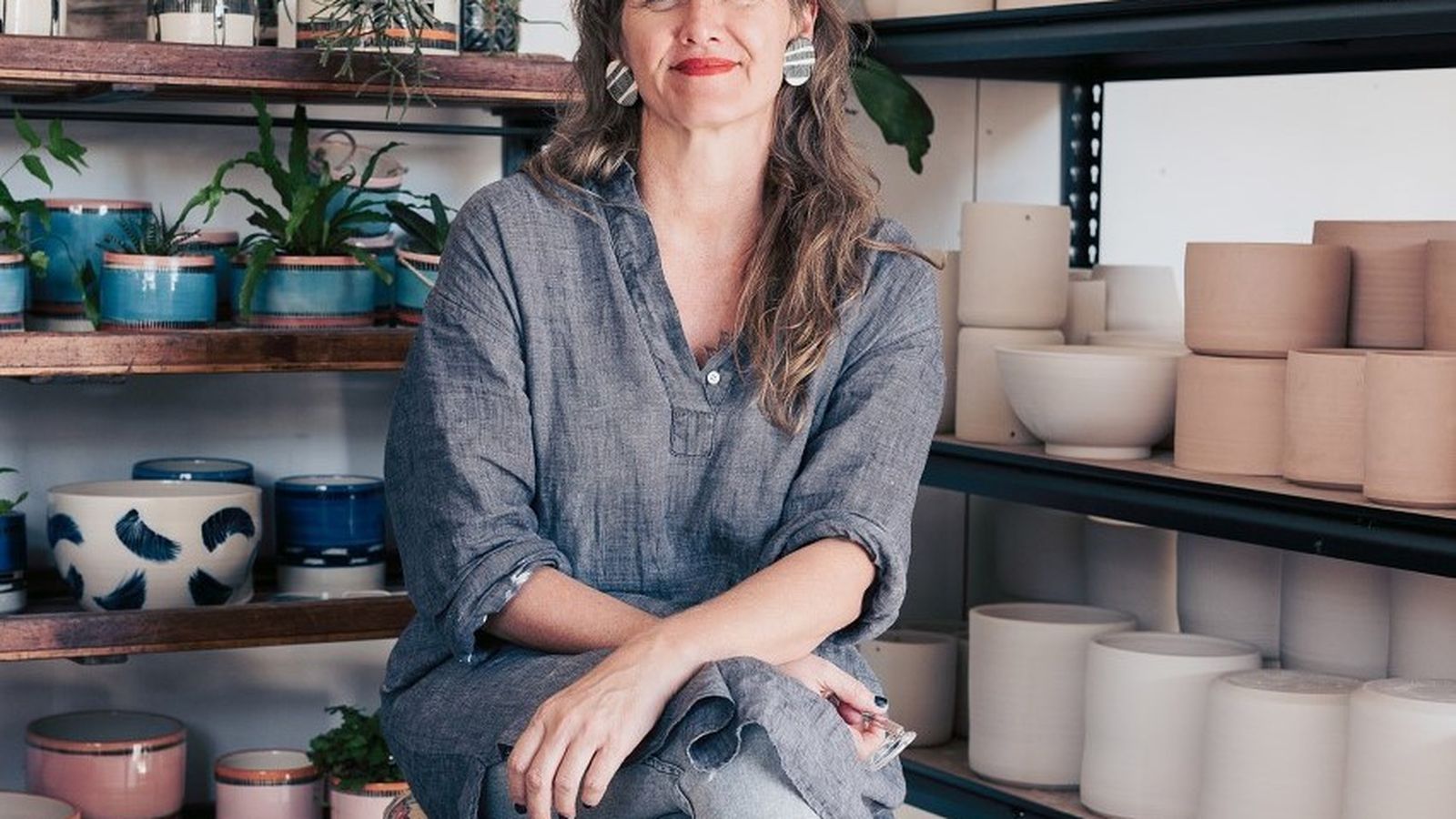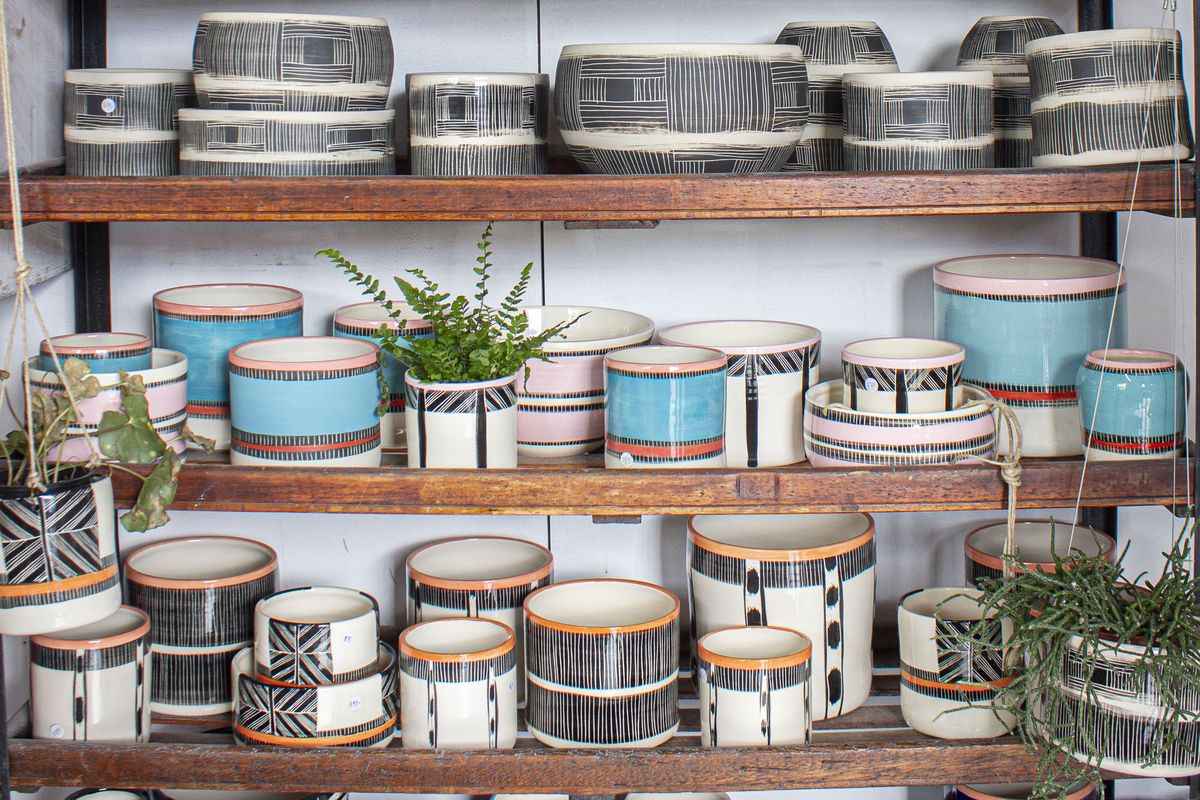 TRADE THE MARK
Christina McClean was one of thirteen Object 150 Makers during May to July 2020.
TRADE the MARK is the art and design studio led by Christina, currently focusing on hand built and painted ceramic vessels, bespoke art pieces and textile design.

For over two decades, Christina McLean has been obsessed with materials – how they speak and what they say. Her most enduring fixation has been with clay; she's been glazing, firing, and throwing since she left art school in the early 1990s.
Christina has a unique aesthetic, artistic vision and commitment to hand craftsmanship. Her work embodies her vision, values and creativity. Within each pot, wall hanging, vase or earring is found a hint of her journey and her values. Every TRADE the MARK object, whether functional or not, is a piece of art, not a product.
More work by TRADE the MARK is available in Object Shop online or in store.
Image top: Christina McLean Portrait, 2019. Photo: Flore Vallery Radot
Image bottom: TRADE the MARK, Ceramics, 2019. Photo: Courtesy of the artist