Article: About The Boomalli Ten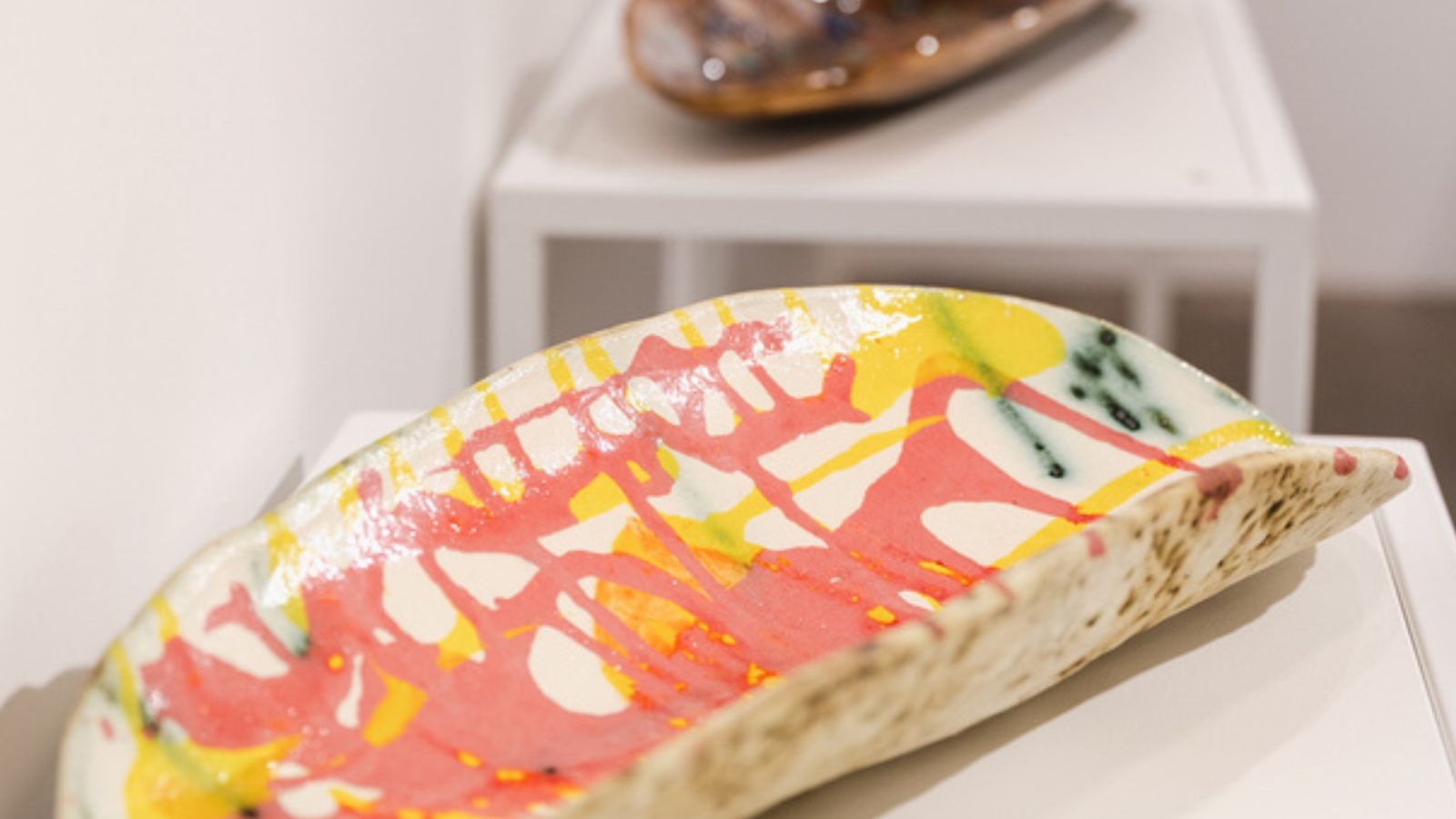 Australian Design Centre is pleased to present the exhibition With Our Elders. ADC worked with Boomalli Aboriginal Artists Co-operative to secure the loan of the significant artwork by Euphemia Bostock, Boomalli Ten Founding Member Coolamons (2012).
Created in 2012 to celebrate the 25th anniversary of Boomalli, the ten coolamons represent the ten founding member artists: Euphemia Bostock, Fiona Foley, Michael Riley (1960–2004), Tracey Moffatt, Jeffrey Samuels, Brenda L Croft, Dr. Bronwyn Bancroft, Avril Quaill, Fern Martins and Arone Meeks (1957–2021). They do not necessarily represent individual artists, but more so the diversity of culture, talent and artistic practices inherent in this group of fearless and inspirational people.
Boomalli was established in 1987 as way for the artists to utilise their power as a collective, to strive for recognition outside of the mainstream art world. Through their projects and practices, together they challenged preconceptions about urban-based Aboriginal artists and created a unique space for themselves within the art world.
Euphemia Bostock is a proud Bundjalung-Mununjali woman and Elder. She is a founding member of Boomalli and remains an active contributor to the Co-operative as an artist and Board member.
Of the ten coolamons and ten founding members, Euphemia has said, 'My love of working with clay and experimenting with glazes to create ceramics inspired by my cultural memory, family, nature and the people around me, led to the creation of my ten coolamons – each one representing and celebrating each of us ten Aboriginal artists who were the founding members of Boomalli Aboriginal Artists Co-operative.'(*1)
In his catalogue essay for The Boomalli Ten, celebrating 30 years of the Co-operative, Djon Mundine wrote of the ten, 'They were Aboriginal, and they were artists, and would not be denied their recognition, voice or place in history. It was a right move for the right time in history, the 1980s being a time for many such alternate communities and group co-operatives in Australia.'(*2)
Boomalli is a significant organisation, with a remarkable history. It is the longest running Aboriginal owned and operated arts organisation dedicated to supporting and promoting NSW language group artists. Boomalli provides a safe for member artists to exhibit, work and tell their stories through their art within an exemplary structure that sees senior artists supporting and mentoring new and emerging artists.
Although the Co-operative has seen highs and lows, it has survived – no, thrived – mostly due to the commitment to member artists and the wider community, as well as the hard work and dedication of staff, volunteers and supporters.
With Our Elders would not have been possible without the Co-operative's support and we look forward to sharing projects and ideas in the future.
References
(*1) Dr. Bronwyn Bancroft, Made With Love: Euphemia Augustina Leoda Bostock, Boomalli Aboriginal Artists Co-operative, 2022
(*2) Djon Mundine, The Boomalli Ten, Boomalli Aboriginal Artists Co-operative, 2017.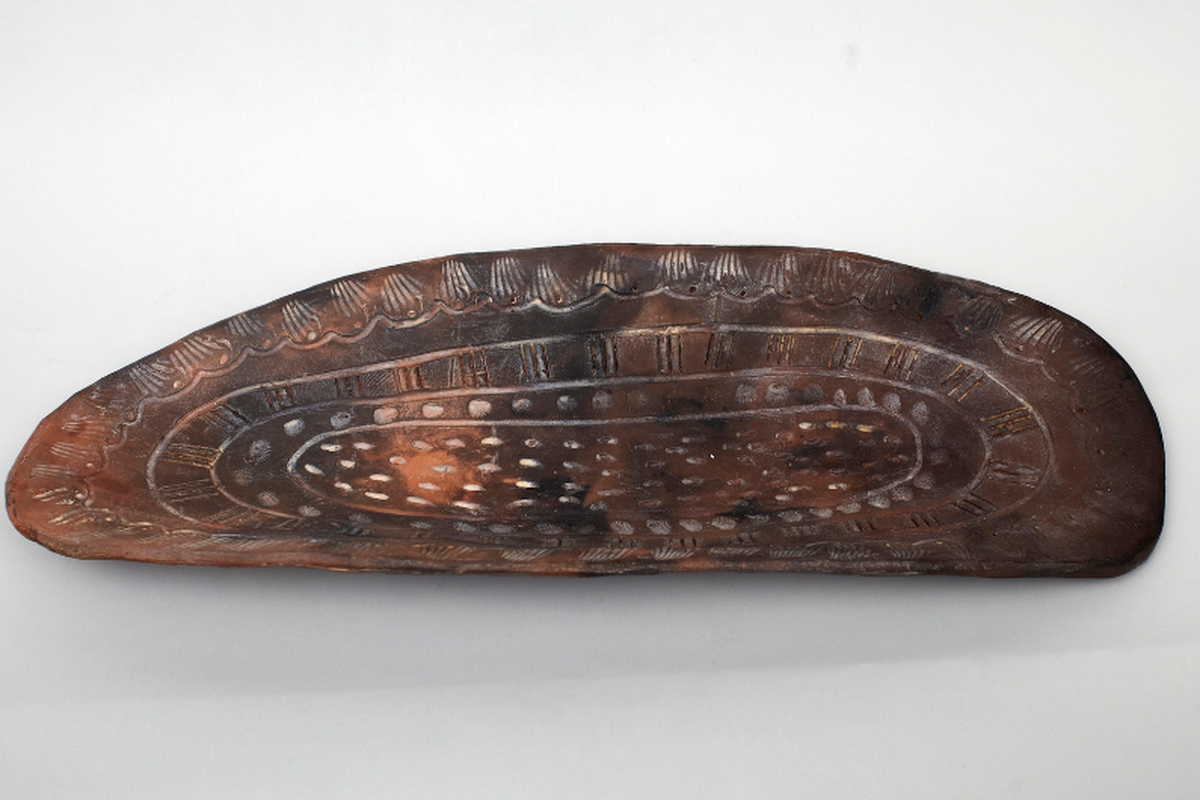 With Our Elders
3 August – 16 September 2023
Reinforcing the 2023 NAIDOC theme 'For Our Elders', inspired by ceramic coolamons created by Euphemia Bostock, With Our Elders continues to celebrate Elders in our community.