Article: Q&A with Brian Parkes, CEO of JamFactory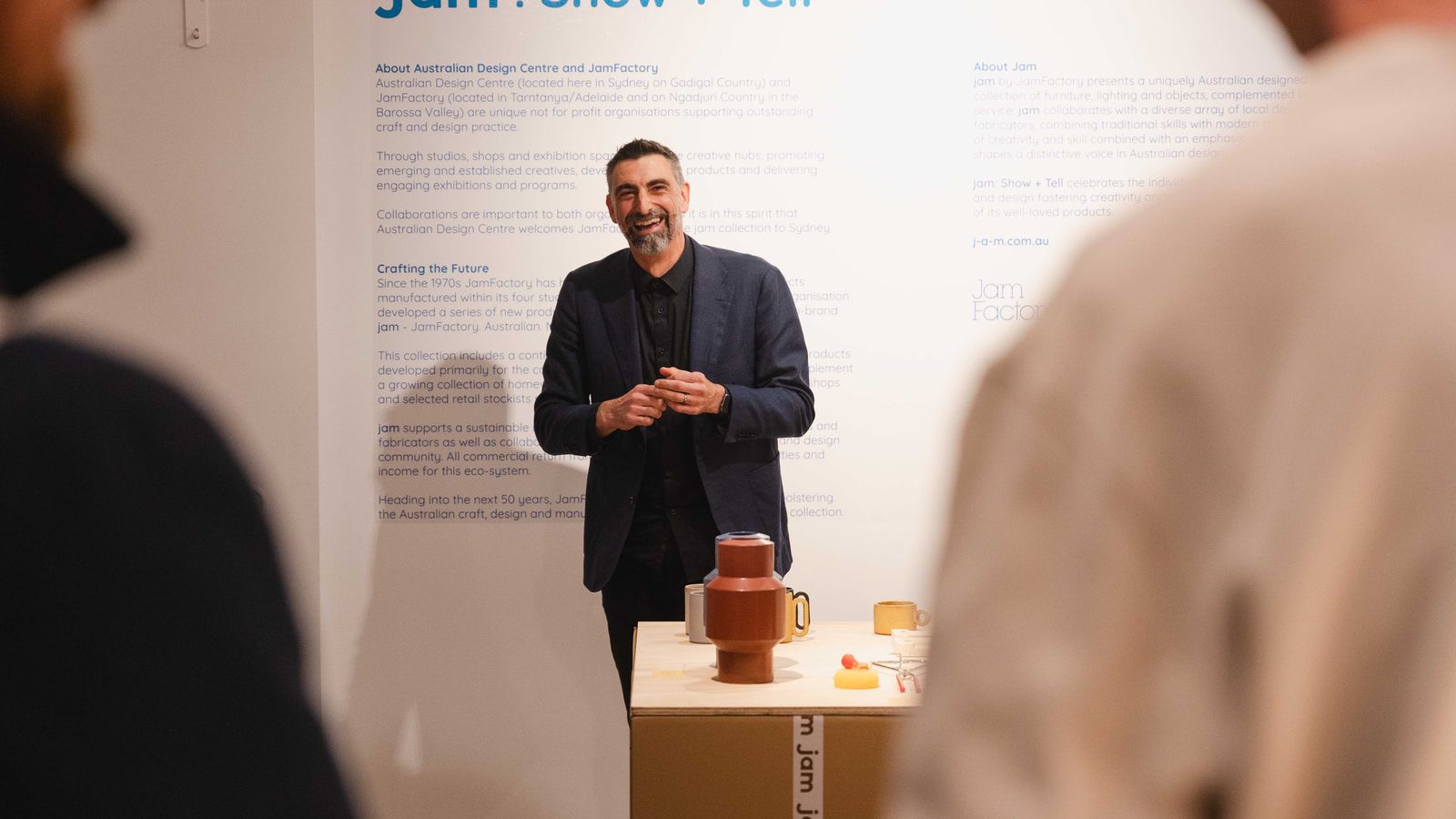 Lisa Cahill recently spoke to Brian Parkes, CEO of JamFactory, about starting their sub-brand jam australia and the process of working and collaborating with Australian designer makers to create their exclusive range of furniture, lighting and objects.
Jam: Show + Tell is exhibiting at Australian Design Centre between 3 August – 16 September 2023.
Lisa: What is jam?
Brian: jam stands for JamFactory Australian Made. It is a sub-brand of JamFactory under which we develop and market a collection of furniture, lighting and objects designed and made in Australia. JamFactory is a South Australian-based not for profit craft and design centre with public galleries, retail shops and entrepreneurial production studios. It supports, promotes and provides training for artists and designers working in craft-based media and is this year celebrating its 50th anniversary. Through jam JamFactory collaborates with a diverse array of local designers, makers and fabricators, combining traditional skills with modern manufacturing. The collection has a strong emphasis on materials and processes.
Lisa: How did the idea for this collection of furniture, lighting and objects come about?
Brian: JamFactory has been producing glassware and ceramic items under its own 'brand' for commercial sale since the 1970s but the idea for a collection of furniture and lighting aimed at the commercial interiors market really began in 2016, following the appointment of Jon Goulder as the Head of JamFactory's Furniture Studio. We learned a lot in those first few years about what we needed to do to meet the needs of architects and interior designers and to satisfy the manufacturing quality demands for commercial projects. Over the last four or so years the collection has been completely overhauled and driven by our Co-Creative Directors Daniel To and Emma Aiston (the duo behind internationally acclaimed design studio DANIEL EMMA) and it was their idea to consolidate the furniture, lighting and home accessories under the jam moniker. Our motive in this endeavour from the beginning has been to create a platform for Australian designers, support and contribute to employment in the crafts-based manufacturing sector and to generate new income to help fund JamFactory's exhibition, education and training programs.
Lisa: While the collection is made by various designer/makers all who have an association with the JamFactory, what was the brief to enable the range to have a unique design style?
Brian: We're deeply committed to supporting a diverse range of design voices – some with deep experience in specific craft media and others with a more exploratory approach to materials and processes. Many of the products have been designed by past and present JamFactory creative staff and/or Associates but we have also worked with more independent designers such as Adam Goodrum, Becci Orpin and David Caon. The products themselves are actually quite different to one another but the consistent approach to material finishes, colours, styling and photography, which is so carefully directed by Daniel and Emma with our Marketing team, is what unifies the collection and gives the impression of a unique design style.
Lisa: What are the features of that style that sets the range apart from other Australian design stories?
Brian: We're generally looking for products that in some way honour the materials and/or processes used in their manufacturing. We also aim for each product to be relatively timeless but potentially adaptable through new finishes or colours so we can respond to the varied and changing interests of the market. We feel like we're building on the momentum of so many good Australian design stories and we hope that what we're doing sits alongside and supports other growing brands in the local design ecology. We'd love to see some of our products become as enduring as the iconic F!NK water jug designed by Robert Foster nearly 30 years ago – another great Australian design story – and our Kink olive oil bottle designed by Deb Jones in 2010 is certainly heading that way.
Lisa: What is the future for the jam range in terms of new products?
Brian: We have three new chairs in various stages of development and are excited to be increasing the range of furniture within the collection. We expect at least two of these to be launched by mid next year. The experimentation, research and development is such an exciting part and as we grow revenue from the collection, we will invest more and more into this process to create opportunities for even more designers.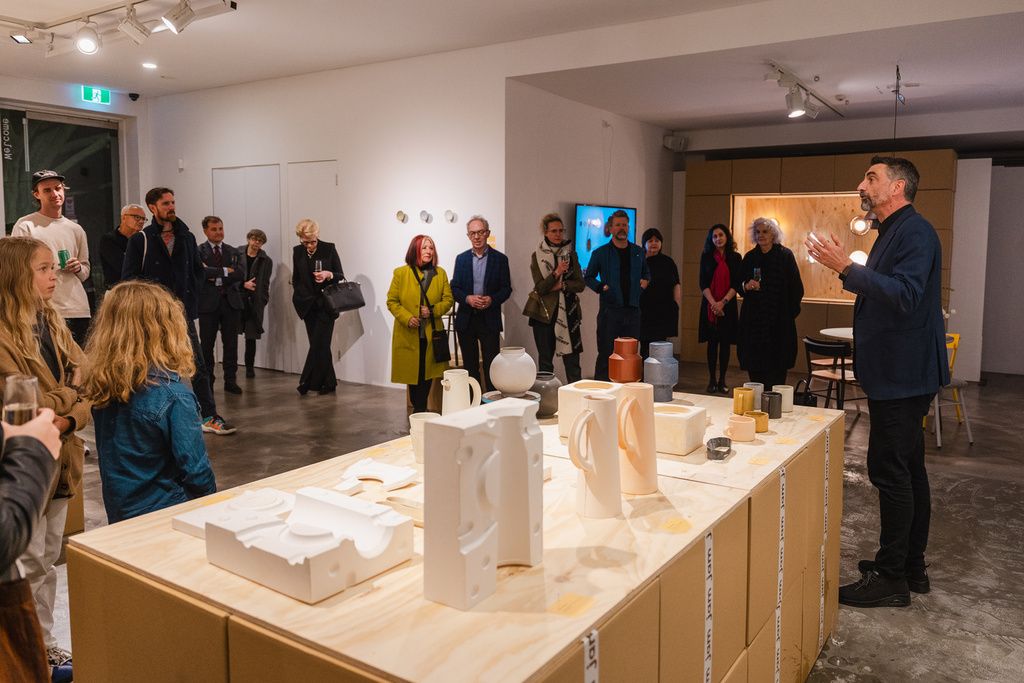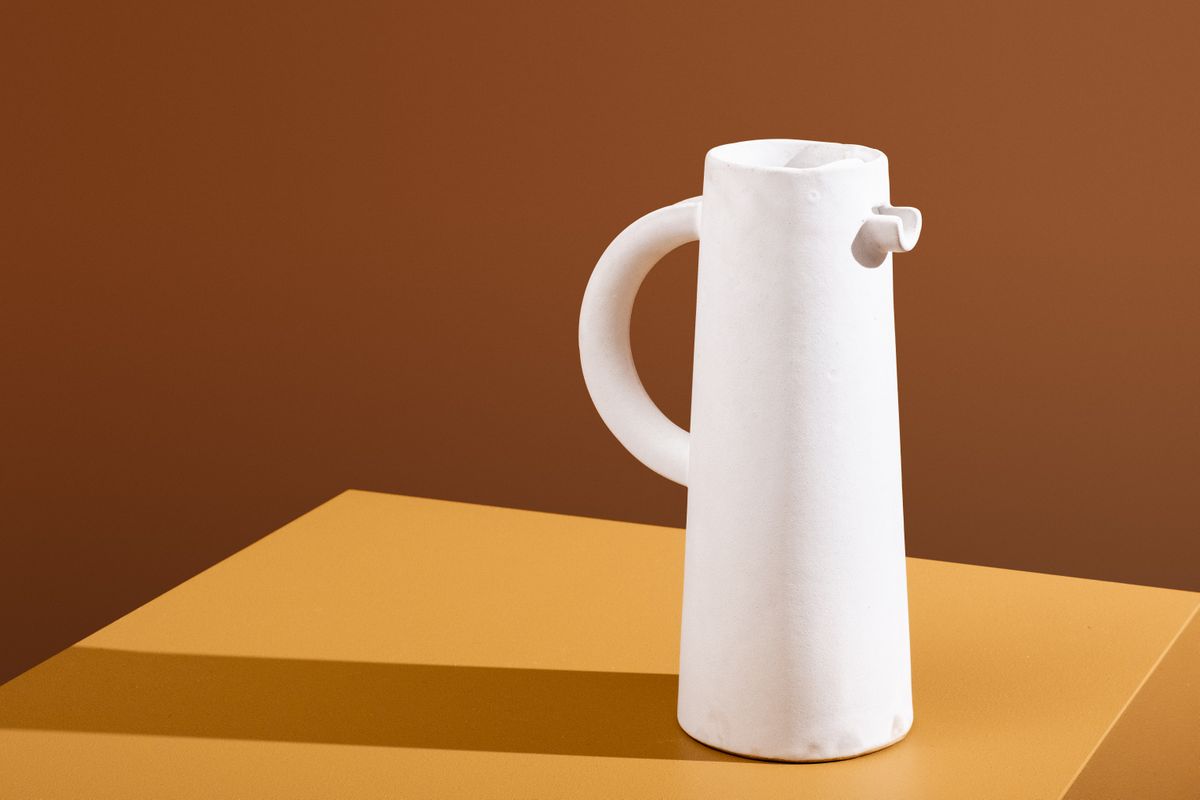 jam: Show + Tell
3 August – 16 September 2023
Drawing on 50 years experience, jam by JamFactory presents a uniquely Australian designed and made collection of furniture, lighting and objects, complemented by a custom design service.