Essay: Reflections on Mindful Making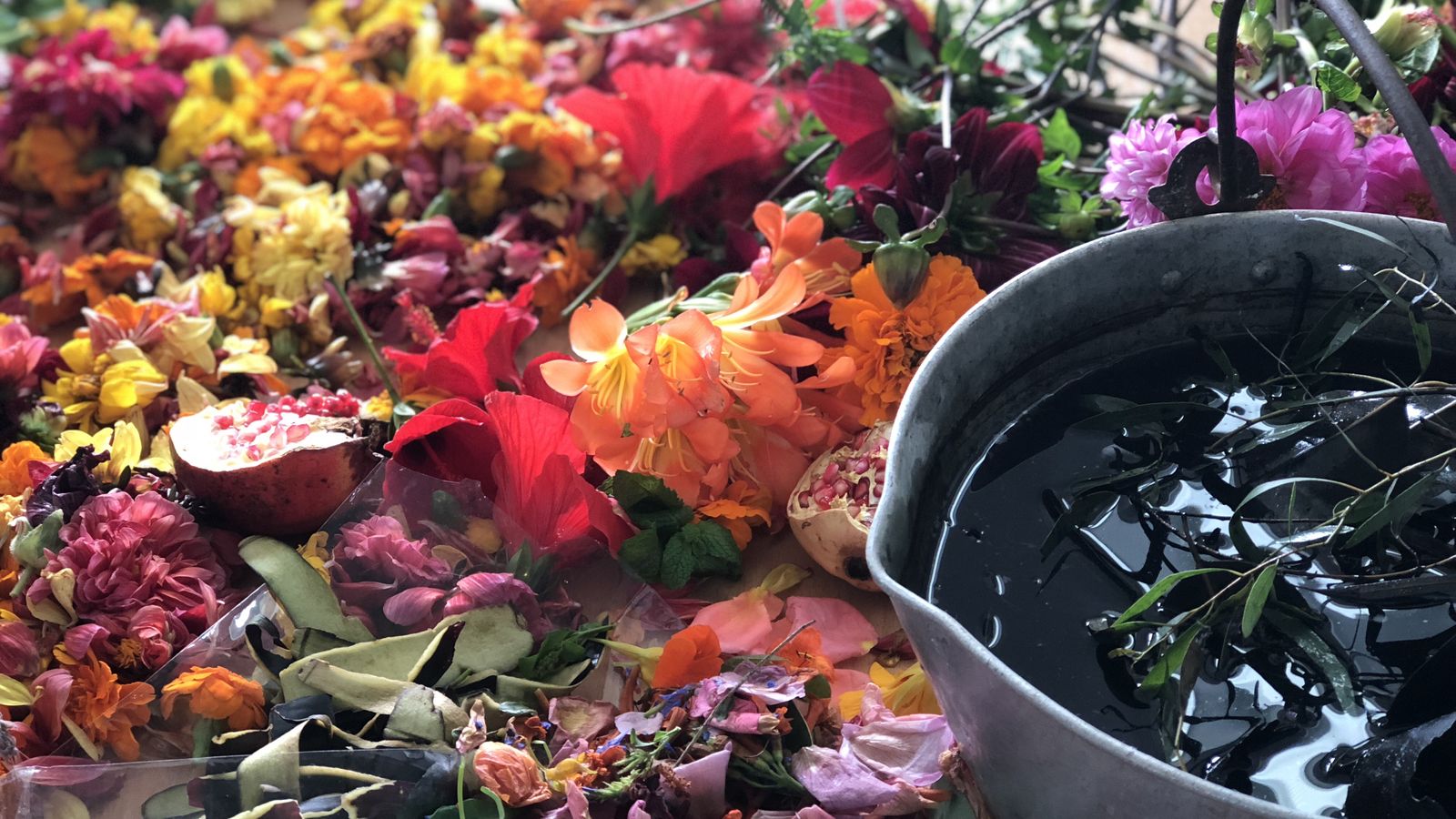 Reflections on Mindful Making
Making is not just a creative outlet – it also generates a focused, thoughtful state of mind similar to meditative practice. Sydney maker and psychiatrist Megan Kalucy from Shared Threads explores the benefits of mindful making.
Mindful Making, the theme of this year's Sydney Craft Week Festival, can be interpreted in several ways, none of them mutually exclusive. When I consider what it means to be mindful, I think of my meditation practice and hence, of healing and wellbeing. At the same time, I also think of the thoughtfulness and focus that I apply to my craftwork. For me, my craftwork is my meditative practice. Whatever our craft of choice, most of us can identify with those moments when we achieve a state of flow; when we are focused, impervious to mundane distractions, and intensely creating in the sense of simply making or in the higher sense of inventing and imagining. When I am in this state of intense mindfulness, I produce my best work and achieve the greatest satisfaction and joy in my craft.
Beyond this personal application of mindfulness, is the broader sense of being mindful rather than 'mind-full' (Barbara Davis, Mindful Art Therapy, 2015) in our daily activities. If we step off the conveyor belt of routine domestic and work responsibilities we can take the time to be present in the moment, to hear the birds sing and acknowledge the beauty of our city and her cultural riches. Sydney Craft Week offers a wonderful opportunity for mindful engagement. Attending an exhibition or engaging in a workshop can be an inherently mindful activity. We open our minds to beauty and new ideas, admiring the skills and creativity of others and being inspired and excited by what we see. In These HANDS: Mara nyanganka: Celebrating 70 years of Ernabella Arts is one of the more anticipated offerings of the festival, celebrating the synergistic collaboration between two great craft and design communities: Ernabella Arts Centre and Sturt Gallery and Studios, and the role of making in maintaining and perpetuating cultural identity whilst thriving through adaptation and reinvention.
The pleasure of engaging with other crafters or admirers of craft within and across communities is one of the highlights of the festival for many. To witness the vibrancy and richness of the local craft scene gives a great sense of belonging and legitimacy. In such an environment, I feel proud to hold up my head as a Maker. One of the joys of Sydney Craft Week is its capacity to engage all levels of maker – from the absolute beginner (e.g. the Community Yarn Art Workshop) to the Master Craftsperson (e.g. The Intuitive Thread: New Expressions in Japanese Textiles).
Over the past year, I have engaged in many conversations about how we make and with what we make. With current concerns about climate, I have noticed more emphasis on understanding how materials are sourced with a preference for seeking those that are produced or reused in a local, sustainable and environmentally responsible fashion. The work of Takarajima Senkou textile studio from Fukuoka is part of The Intuitive Thread, an exhibition of contemporary Japanese textile design featuring a range of traditional techniques using indigo and other natural dyes. Natural dye expert and studio founder, Chiharu Ohgomori will describe the thoughtful processes involved in developing her dyes and their relationship with her natural surroundings.
In line with this theme is Studio Enti's Japanese Kintsugi for Modern Life workshop, in which participants will learn how a broken object can be brought back to life with a new level of beauty, incorporating and embracing the trauma it has received and building from it something novel and strong that forms a rich narrative of resilience and growth. In other events, Work-Shop Redfern will offer a series of workshops focusing on upcycling, mindfulness and ethical crafts including eco-dying using natural materials and screen-printing as a way of giving new life to our clothes, whilst Wild Fibres Basketry will teach participants to repurpose materials such as plastic bags to make sustainable baskets while discussing the creative, social and meditative process of basket weaving.
Along with the focus on mindful use of materials, there has been an explosion of interest in the association between mindful making, well-being and healing; a relationship readily acknowledged by most makers. Art and craft activities have long been employed in a therapeutic context, whether it is the meditative, repetitiveness of stitching, the sensuality of the materials, distraction from pain and distress, the challenge of new learning, the self-esteem that comes from making something or the social engagement that often accompanies it, or that making is simply fun. Arterie at Chris O'Brien Lifehouse offers opportunities for patients with cancer, their families and health care staff to participate in therapeutic art and craft activities. As part of Sydney Craft Week, QuiltNSW are hosting a stitch-in with Arterie at Chris O'Brien Lifehouse, inviting participants to engage in the mindful activity of stitching their own patchwork and quilting or contributing to a quilt that will hang in the building.
Our Shared Threads Making it Better Workshop will explore this therapeutic aspect of mindfulness by looking at the role of mindful stitching in tolerating, working through or recovery from adversity whether it be grief, illness, pain or stress. Crafting in this mindful way can help us find meaning in our lives and provide another source of awareness, communication and self-insight (Davis, 2015).
To make mindfully is to focus on the here and now, on the moment, to appreciate all that the present holds rather than thinking of the past or future. It encourages us to slow down our thinking and breathing, to consider our current task as the most important and devote our full attention to it. It invites us to observe – our thoughts, physical sensations, emotions, our surroundings, drives and motives, and to acknowledge and accept them but not necessarily judge, engage with or act upon them. Importantly, mindfulness can be exercised anywhere and at any time. No yoga mats or incense required.
Image: Natural Fabric Dyeing, Inside Jo.B at Work-Shop Redfern.
Image: Megan Kalucy (Shared Threads), Paths Travelled, 2018. Photo: Sophie Tyrrell.