Essay: STEEL: Art Design Architecture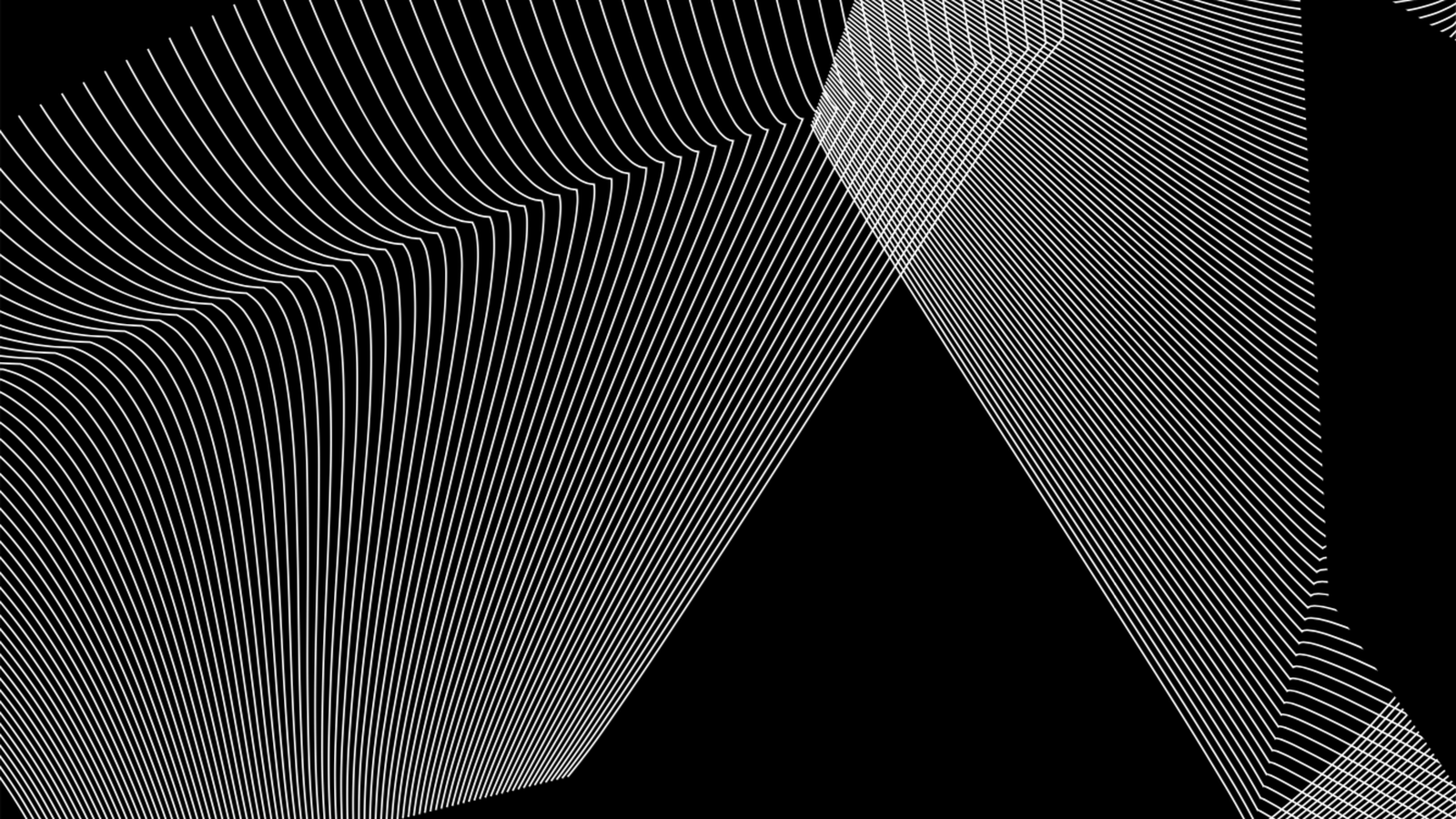 STEEL: art design architecture curator, Margaret Hancock Davis from JamFactory writes about this most versatile of materials that has also played a vital role in Australia's design vernacular.
'That's all the motorcycle is, a system of concepts worked out in steel. There's no part in it, no shape in it, that is not out of someone's mind... I've noticed that people who have never worked with steel have trouble seeing this—that the motorcycle is primarily a mental phenomenon. They associate metal with given shapes—pipes, rods, girders, tools, parts—all of them fixed and inviolable, and think of it as primarily physical. But a person who does machining or foundry work or forge work or welding sees "steel" as having no shape at all. Steel can be any shape you want if you are skilled enough, and any shape but the one you want if you are not.'1
Steel is a medium rich in human history. An alloy of iron and carbon, steel dates back to 4,000 years ago and traces the technical and cultural development of multiple civilisations. First forged in hand- made furnaces, steel production and its subsequent use, expanded in the 17th century with the technical innovations of blister and crucible steel. By the 19th century the Bessemer2 and Siemens-Martin processes heralded in the era of mass steel production.
Today steel is one of the most ubiquitous materials in the world. It inhabits the landscape of our bodies, our domestic spaces and our built environments. A material that ranges from raw and functional to lustrous and decorative – steel blurs the boundary between utilitarian and precious. Its affordability and durability has made it so pervasive that it is often overlooked. Just think of an average day: you may awaken in a house or apartment block whose structural form is made of steel; head to the bathroom where you turn steel taps for a shower under a steel shower rose; next to the kitchen to open your stainless-steel- covered fridge, turn on your steel kettle, and eat breakfast with utensils made from steel; before leaving in cars, motorbikes, trains, trams or buses, over bridges and on tracks, all of which contain some steel.
Throughout Australia, major towns are fundamentally linked to the history of production of steel. For 84 years the BHP steel works in Newcastle, New South Wales, created a city within a city, employing up to 12,000 workers at its peak. Bluescope's Port Kembla steel works located south of Sydney continues to operate today be it only with one blast furnace currently in operation, a far cry from the 1980s when its workforce reached 22,000 workers across a huge site serviced by four train platforms. Meanwhile the uncertainty of Arrium's steel works in Whyalla, South Australia continues to be in the news since being placed under administration in April, 2016. However it is not only the production of steel that has seen towns develop throughout the nation, the prospecting for iron ore3 spurred mining settlements throughout remote areas of the country including Iron Knob in South Australia through to the remote Pilbara region of Western Australia.4
Steel has also played an essential role in the development of Australia's design vernacular. In the hands of skilled Australian designers and makers, steel has become an essential material that helps articulate a national character and contributes to our distinctive material culture.
For the many thousands of varieties of steel, one seems intrinsically connected with the Australian identity, that being corrugated steel sheets known as corrugated iron. Synonymous with Australia's rural and mining landscapes, whilst also forming an essential part of the classic "Aussie" backyard, as sheds, chicken coups, out houses, and water tanks, corrugated iron is durable, strong, adaptable and light. It is for these reasons that it is used or interpreted by contemporary architects, designers and artists including exhibitors featured in STEEL: art design architecture.
Simon Laws's The Drew House, 2010 takes its cue from the architecture of Queensland's cane growing region around Bundaberg. The dramatic visual language of the sugar cane mill, its large-scale boilers and turbines juxtaposed with the beautiful silhouettes of the corrugated iron water tanks and stands, finds form in this holiday home. Built to be a luxury type of camping for the Drew siblings, the house operates as sculpture on a bushland site camped at by the family for many years. Located near the beach, the building aims to celebrate its environment allowing its occupants to be in touch with their surroundings. The building is designed as a series of interconnected pavillions and walk ways. Assembled in Brisbane the pavillions were scaled to fit a semi-trailer and transported to the site. With the house positioned to capture natural airflows, the south easterly breeze creates a passive cooling system without the need for air-conditioning.
DesignByThem is a Sydney based design-company established in 2007 representing and producing the work of Australian designers. Founded by industrial designers Sarah Gibson and Nick Karlovasitis, it has a design first approach that is reflected in its culture and products.
Every design is carefully considered, developed and curated to ensure it meets the requirements and standards of good design. DesignByThem creates a playful collection of fun and functional furniture and lighting. Made of mirror polished stainless steel, The Corro Bowl, 2011 is a beautifully refined corrugated form accentuating steel's inherent strength and fluidity.
Lorraine Connelly-Northey is a Waradgerie woman from Swan Hill in north-west Victoria who finds inspiration in the land of her childhood and her mother's tribal boundary, where the Mallee meets the Murray River. The strong cultural practice of weaving is translated in Connelly-Northey's work which transforms found materials such as rusted sheets of corrugated iron, steel barbed wire, fencing mesh and other agricultural detritus into traditional forms including koolimans (coolamons), narrbongs (dilly bags) and interpretations of possum skin cloaks. Her choice of materials from our frontier and colonial past reminds us of Australia's fraught history with our First Nation's peoples – the fence being both a physical barrier used to contain and control Aboriginal people living on Missions and as metaphoric symbol of Aboriginal people being trapped within a white society, unable to express their culture and traditional way of life.
Australia like most countries has many cultural tropes and myths surrounding its identity. In addition to the traditions of our First Nation's people, Australian identities have been forged through many lenses: from our aformentioned colonial frontiers and our convict past with its bushranger legends, to our Anzac traditions of courage and sacrifice, to our counter-culture surfer icons of the 1960s and 70s, one of the most mythologised "Aussie" representations. Trent Jansen looks to these myths to create designs through a process he describes as design anthropology. Researching human behaviour to layer concepts into his forms, Jansen's Tidal collection, 2015 for Tait conjures long laid-backed summers spent relaxing at the beach or by the pool. The steel-wire forms of the lounger, sun lounge and chair references the shape waves take as they make their way to shore, knowledge surfers capitalise on to catch the perfect wave.
Part of the Australian story is our history of migration, where people from around the world have moved to make a new life in this country, adding to our diversity and multiculturalism. Mari Funaki and Kensuke Todo both made this journey from Japan. Funaki is remembered and revered as one of Australia's leading contemporary jewellers and advocates. Working almost exclusively with mild steel or gold, Funaki heat treated her steel objects and jewellery to form a rich blackened surfaced that was then oiled and sealed with wax.
This deep black references the industrial world whilst giving the work a strong graphic quality. Like 3D drawings in space, her works contain intimate interior spaces that have the capacity to 'stir our imaginations or trigger something from our memories.'5
Memories play an important role in the work of Todo. Todo is a gifted drawer and sculptor whose works express a sense of longing for his place of birth. He notes that the work he makes in Australia would not be possible in Japan. In Japan he would be surrounded by the cultural motifs he uses. It is only with distance that these items are rendered metaphorically to reflect and preserve the comforts of home. Interestingly both Todo and Funaki use a pared-back palette of materials and colours that admirer's of their work may infer as a nod to a Japanese aesthetic.
Preservation can take many forms. The Australian PlantBank, 2014 designed by BVN is situated in the Australian Botanic Gardens, Mount Annan, on the outskirts of greater Sydney, New South Wales. Part of a global network coordinated by the Royal Botanic Gardens, Kew, England, known as the Millennium Seed Bank Partnership, The Australian PlantBank houses both the Domain Trust seed bank and research laboratories, which specialise in horticultural research and conservation of Australian native plant species, particularly those from New South Wales. Located in a part of the garden between a threatened and rare remnant section of Cumberland Plain native woodland and the garden's nursery that propagates species (including the famous Wollemi Pine), the building is designed to embrace the woodland, acting as a mediator between the natural and the man-made. Steel is used throughout the building with polished steel panels reflecting the building's surroundings, and the bushfire-resistant-mesh covered louvered windows enabling the building to open up to natural airflows.
Ecological practices often lead to discussions of sustainability and recyclability. Steel is the most recycled material on the planet, recycled more than all other materials combined. Its overall recycling rate stood at 88 percent in 2012.6 The amazing metallurgical properties of steel allow it to be recycled continually with no degradation in performance from one product to another. The recycling of steel can be seen in the beautifully crafted knives of master knife-maker Barry Gardner. Gardner is one of those makers that knows their "ah ha" moment – for him it came 24 years ago whilst visiting a gun trade show in Adelaide. Trawling through the many stalls he came across one showing a group of knives made by the stall-holder. From that day he knew that this was what he wanted to do. Slowly developing his skills through trial and error and through research into Japanese knife-making practices, Gardner creates hand-forged knives desired both nationally and internationally. Working mainly with Damascus steel, he tiers up multiple layers of molten steel sourced from old files and band saw blades that he then reworks, twisting and folding the steel to create the distinctive patterns revealed once the knife is submerged in an acid bath.
The studio of Tony Hobba Architects is located on the Surf Coast of Victoria. Living and working in the unique landscape of the Great Otway National Park and the famous surf beaches including Bells Beach informs the work of the practice. Hobba notes that through their work they wish to act 'sensitively to the natural environment, its power and its vulnerability'10 and this ethos is perfectly expressed in the Third Wave Kiosk, 2012, in Torquay. The Kiosk's predominant exoskeleton is constructed from recycled sheet piles typically used for seawall, bridge and pier construction. Left in their original state, the reddish brown and yellow oxides of the folded steel structure harmonises with the natural contours and colours of the coastline.
Bringing together art, design and architecture in this publication and the exhibition it accompanies allows us to think upon the links and similarities between the creative processes, problem solving and design thinking undertaken in these various disciplines. It reveals that many of the concerns that drive these innovative uses of steel engage the themes of identity, locality, materiality and sustainability. A material of such great potential, steel influences nearly all aspects of our lives, rendering the ingenuity, craftsmanship and skill of those working with it practically invisible. Through the selected 29 examples, STEEL: art design architecture unearths just some of these possibilities.
References
1 Pirsig, R. M., Zen and the Art of Motorcycle Maintenance An inquiry into Values, 1974, Chapter 8, pp. 104-05.
2 Invented by English inventor Henry Bessemer, in 1856, the Bessemer process removes impurities from the pig iron by oxidation with air being blown through the molten iron. The oxidation raises the temperature of the iron mass and keeps it molten. The Bessemer process was superseded by the Siemens-Martin method. Open hearth or the Siemens- Martin process decreases the molten materials exposure to nitrogen which makes steel brittle. Open hearth has subsequently been replaced with the oxygen converter method of steel production. The last open hearth steel works closed in China in 2001. 3 98% of the world's mined iron ore is used to make steel.
4 Western Australia is rich in iron ore with 89% of all of Australian deposits found there.
5 http://www.ngv.vic.gov.au/wp-c... uploads/2013/02/Mari-Funaki-media- release.pdf, accessed July 2016.
6 http://www.steel.org/sustainab... steel-recycling.aspx, accessed July 2016.
7 www.mfayechauhan.com/, accessed July 2016.
8 https://www.bluescope.com/abou... bluescope-news/2015/11/recognising- the-versatility-of-steel, accessed July 2016.
9 http://www.designartmagazinecom/ 2013/02/designer-brodie-neills-limited- editions.html, accessed July 2016.
10 Statement provided by Tony Hobba to writer. 
Images: Above: STEEL graphic by Stephen Goddard. Below: Blue Scope Port Kembla Steelworks Photo Sylvia Liber, Fairfax Media.