Films: Ideas Intersecting: Innovation and Design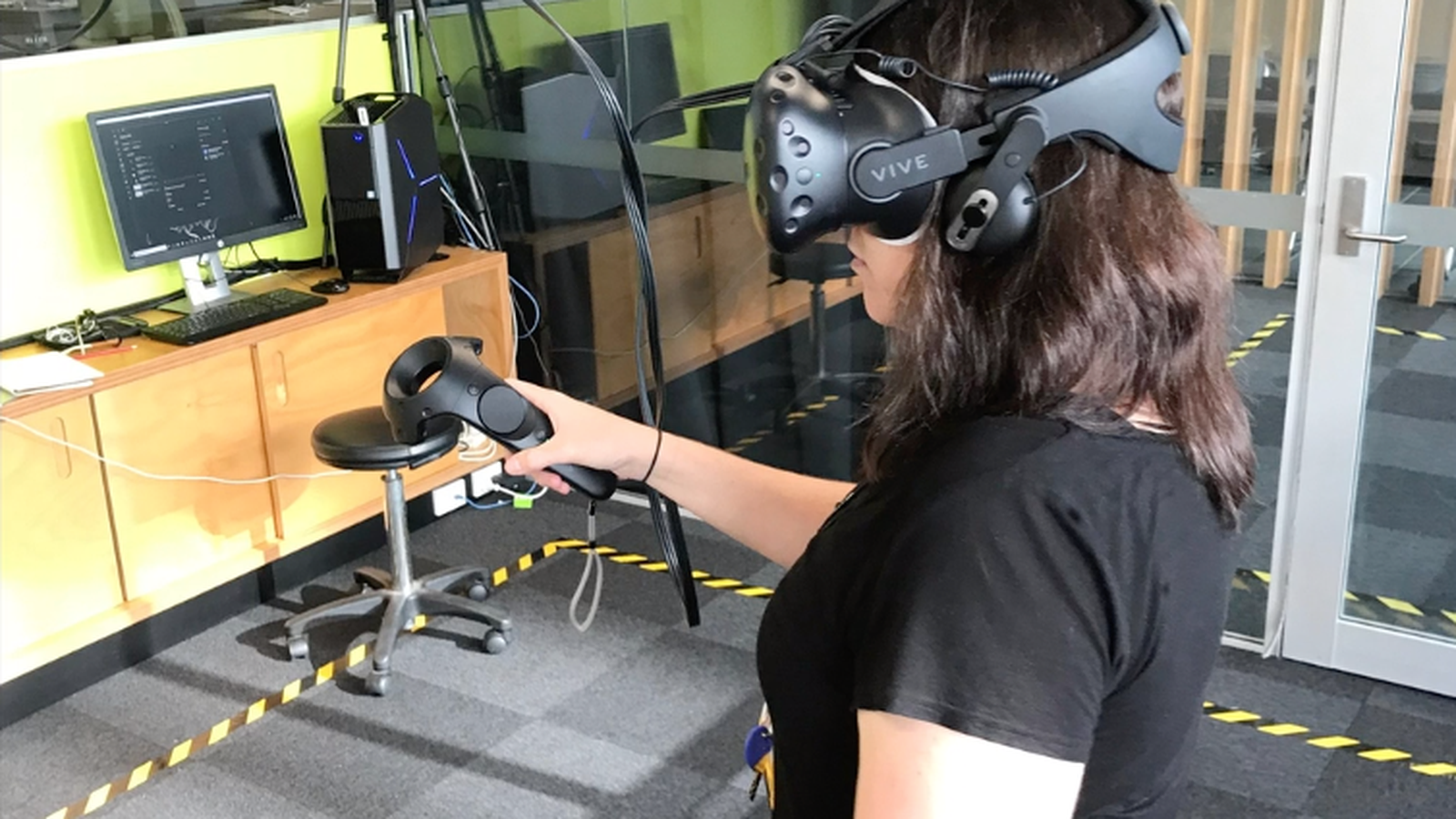 ---
Four films were produced for Ideas Intersecting: Innovation and Design, an online exhibition that explores a single project within the practice of designers Alia Parker, Bic Tieu, Carly Vickers and Harriet Watts. Through visually documenting each practitioner's processes and design methods for a selected project, the exhibition illuminates, and makes tangible, the moments in creative practice when seemingly disparate ideas intersect. The digital outputs and online format enable the project to address issues of audience accessibility in relation to the design outcomes, and also the audience's understanding of the intersection of design and innovation. 
Alia Parker

Alia Parker is an experimental textile designer and researcher investigating the nexus of biology and design to provoke more sustainable and ethical ways of engaging with materiality. Working with non-human organisms and materials that invoke a different temporality, Alia utilises expanded and processual methodologies that are collaborative in nature to produce innovative outcomes. She continues to work as a multidisciplinary designer, running her own studio as a designer-artist and creative director on initiated projects and commissions as well as developing workshops that aim to engage design practice and thinking as a participatory practice.  
Alia has completed a Bachelor of Design (UNSW) and a Master of Fashion & Textiles (RMIT) and is currently finishing a practice-based Master of Philosophy at UNSW Art & Design where she is also a sessional academic. Alia has worked in the fashion and textile industry internationally and exhibited her work nationally.


Bic Tieu

Bic Tieu is a Sydney-based designer/maker of jewellery and objects. She also works as a teacher and research at UNSW Art and Design. Her work is very much influenced by the sensibilities of East Asian art practices. She investigates these visual languages and esoteric ideas within the parameters of contemporary jewellery and objects to reference migration and cultural identity. Bic engages with interdisciplinary approach often synthesizing traditional art methods, gold and silversmithing techniques and digital technology combined with Japanese metal and lacquer application to create forms and surfaces that merge these ideas together.
Bic began her design and jewellery education at the University of NSW Art and Design, where she completed both a Bachelor Design and a Masters of Design(honours) degrees. Her practice further developed through professional training at the world-famous Kitamura Koubou in Japan. Bic is currently a PhD candidate at the Australian National University (ANU) with the Gold and Silversmithing workshop. Bic's research at ANU is practice base where she is investigating the object as a way to traverse themes on personal identity, transnational dialogues and how it can be reinterpreted to recalibrate perspectives in the form of jewellery and object base forms.
Bic maintains a parallel practice through the Bic Tieu Studio where the culmination of practice and skills offer production designs and commissions. She is also on the Jewellers and Metalsmith Guild Australia (JMGA) committee where her role is Newsletter Editor.
Carly Vickers

Carly Vickers is a multidisciplinary designer and Associate Lecturer at UNSW Art & Design. Her work engages with the application of design theory to other fields as a translatable and adaptable model of thinking and a method for communicating in accessible, engaging and innovative ways. Carly's current research is practice-based and explores gesture as a visual communication device in the live performance of Western classical music. She holds a Bachelor of Music Studies (Performance) from the Sydney Conservatorium of Music (USYD), a Bachelor of Design (First Class Honours) from UNSW and is currently completing a PhD in Design at UNSW.  
Carly has also worked as a practicing designer/maker and was a founding Director and Designer at The Fortynine Studio, a collaborative design studio based in Sydney which exhibited nationally and internationally. As a graphic designer, Carly specialises in design for print, with a significant focus on collateral design for performance, creative arts and educative contexts. 

Harriet Watts 

Harriet Watts is an object designer and maker. Through exhibition and production pieces her work explores less material intense ways of living, including questioning the notion that durability equals sustainability. Her practice also encompasses developing adaptable objects to meet the changing physical and emotional environments of the contemporary world. Her work is often experimental, bringing unexpected ideas, materials and processes together in a surprising and new way.
Harriet is currently a Tutor and Lecturer at UNSW Art & Design in both the Bachelor of Design and Masters of Coursework programs. She is also a founding Director and Designer at The Fortynine Studio, where she has worked with organisations and designers such as Sherman Contemporary Art Foundation, Australian Design Centre and Jardan. She has exhibited work nationally and internationally.
This online exhibition was part of Sydney Design Festival 2019.
Explore the whole exhibition here. 

Image:Above: Carly Vickers
 Below: Bic Tieu