Interview: A craft renaissance
In conversation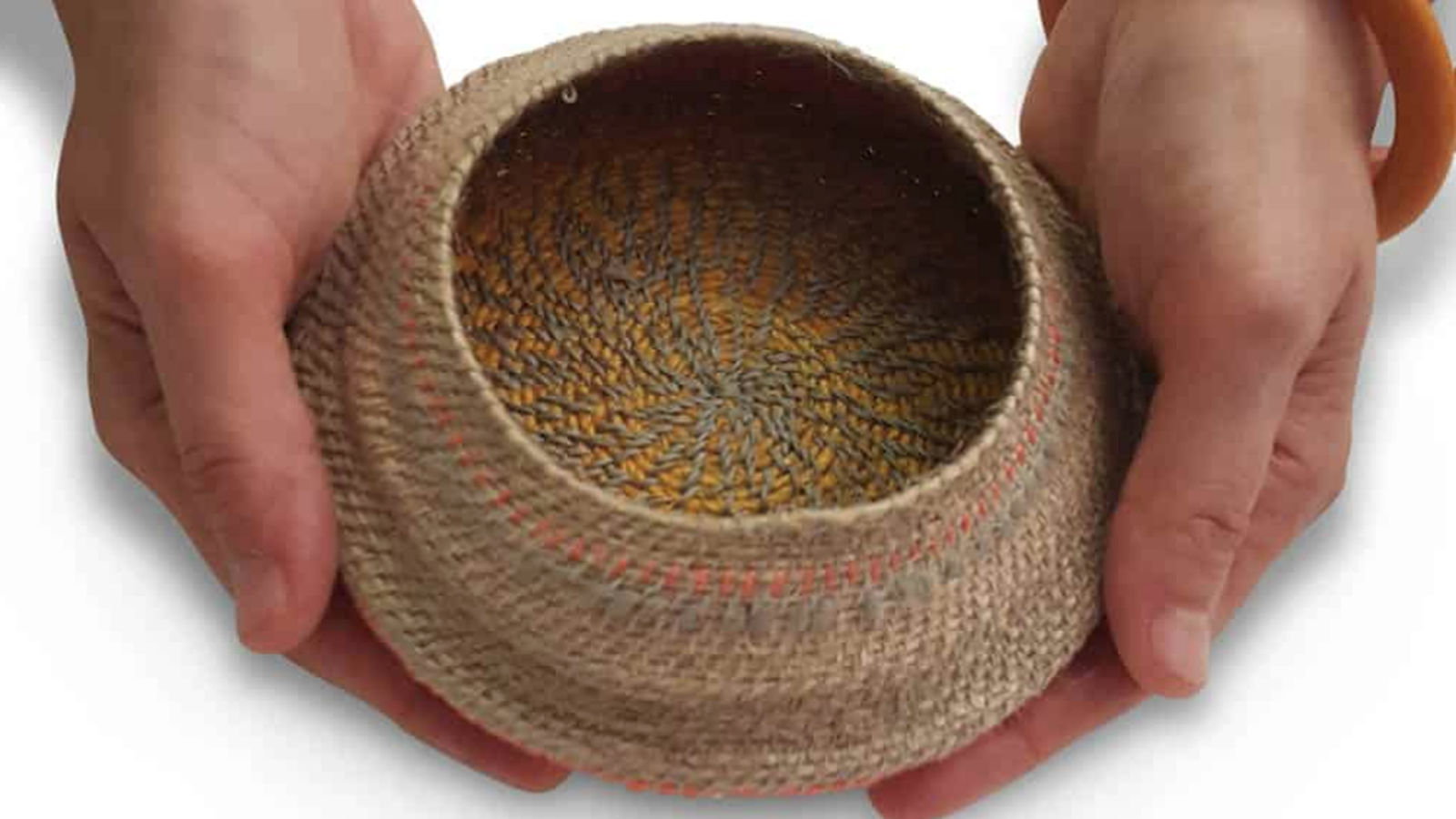 ADC's Lisa Cahill spoke to Kevin Murray, editor of Garland to coincide with Issue 14 - A safe harbour, Sydney. 
Lisa Cahill: Garland Magazine is about craft, traditional skills and contemporary interpretations but it is also about the cultural and political issues of our time. What is Garland and what was it that inspired you to create it?<
Kevin Murray: Our craft journey is constantly evolving. In Australia, we are undergoing significant change, particularly in the growing influence of Asia and a new "experience"-oriented generation. To stay relevant, it seemed important to take a fresh view of our creative practice by mapping what is happening across the wider world today.
The particular event that prompted this was the Parallels conference in 2015, when it became clear that the promise to build a new national platform to replace Craft Australia was not going to be realised. This was partly due to cuts to the Australia Council, but also the lack of a strong voice for craft nationally. World Crafts Council - Australia was revived to continue the historic link with our international network, and a publishing platform was developed as an initial project. The title "garland" was chosen as a handmade symbol of welcome that is pervasive across our region. We hoped this would help us expand the audience for craft, including the many now enrolling in evening classes, the English-speaking Asian and migrant communities and thoughtful readers interested in good writing.
LC: The global reach of Garland's 14 issues is impressive. How is the journal funded?
KM: Since the initial crowdfunding, we have relied on subscribers to support the commissioning of the quarterly essay for each issue. The support from individuals has been very encouraging. We've been fortunate to receive funding for some issues to support particular writers and translations. And we do have a growing number of partners and organisations that contribute to our costs. But we try to stay lean and keep the overheads to a minimum in order to make it accessible. We are very lucky to have amazing writers and artists interested to share their ideas and work to a broader audience.
LC: Is a digital platform an economic reality or your preferred means of delivering Garland? Is there a future for paper-based magazines?
KM: As the recent Art Book Fair at the NGV showed, there is a very strong interest in paper magazines, despite the decline of newsagents. We acknowledge that is the preferred medium for many people and so do publish an annual compendium. Our stories are selected to be intrinsically interesting and have a long shelf life.
That said, I am committed to making the most of a digital platform by experimenting with new genres of story-telling. We're lucky to have a sound producer like Gary Warner who can design soundscapes for reading. Social media gives us wonderful access across the world, but we are looking to use it to tell meaningful stories rather than just another pretty picture you can swipe.
LC: There are so many stories that are rich with tradition and tell us so much about diverse cultures. Do you believe that craft can be a vehicle for finding common ground as well as enabling us to embrace diversity?
KM: Absolutely. The entry requirement for craft is a universal human capacity —care. This care for the world in using the gifts of nature to sustain and give meaning to our shared existence is an ideal to be found in all cultures. The plenitude of expressions it takes gives us something precious to exchange with each other, whether we've learnt it in a university or a village workshop. I've seen many tertiary-educated Australian practitioners learn substantially from craftspersons in remote villages. As much as anything, it helps us remember that there is more to life than economic success.
While the response to the Christchurch massacre has focused on blocking hate speech, we also need to focus on offering a strong counter-narrative. I believe that craft can play an important role in that by highlighting the craft skills that are brought to our cities by migrant communities.
LC: What is the story that stands out for you personally and why?
KM: With more than 400 stories, it's hard to single out one. Alice Pung's essay on Vipoo Srivalasa is an exemplary story of someone with little experience in craft approaching an artist with fresh eyes. Drawing on her own Buddhist background, she was able to reveal a seriousness to Vipoo's cute figures that I think none of us "experts" could have seen. But apart from the stories themselves, I'm personally touched by the responses from the people who feature in our stories. It brings much pride and support.
LC: The recent Sydney Issue - Harbour - is in some ways about Sydney but in other ways it could be about any city. What stands out as the specific Sydney theme or stories in this issue?
KM: Coming from Melbourne, I've often looked to Sydney for its more immediate sense of history, particularly in the sandstone around its harbour. I've admired Sydney thinkers who've drawn a thread back to settlement and beyond, such as Peter Emmett—it's great to see him featured in this issue. Yet at the same time, I've been appalled by the corruption, fast money and ugliness that is perhaps is Sydney's most notorious story. Each issue of Garland aims to take a fresh view on its place of focus, and I'm pleased with how strongly the stories reveal Sydney as a crafted city.
I like how the crafted city is bookended by both a powerful presence of Aboriginal creativity, led partly by Aunty Phyllis Stewart and the many wonderful initiatives to welcome and make the most of new migrant communities, particularly in the West.
LC: What is ahead for Garland?
KM: This will be a particularly challenging year. The particular tasks ahead this year include:
Confronting the Chinese dragon to see where there is potential for meaningful cultural dialogue
Extending to the far reaches of Central Asia to understand the ongoing role of craft in travel and pilgrimage
Gathering positive stories from North America that speak of enduring cultural dialogue
Our current journey will conclude at the end of 2020. At that time, we should have a good idea how to best sustain the network that we've built up. Hopefully, this will be a productive platform for us in Australia to be part of a broader conversation and extend the audience for the thoughtful and beautiful things that we make.
I think we are beginning to see glimpses of a true craft renaissance around our region. Australia's cultural diversity positions us well to contribute to this hopeful time. A new regional focus on craft may well help us slow down at a time when the planet is racing to environmental destruction.
Kevin Murray is editor of Garland. Explore Issue #14 Sydney here. 
Join Kevin Murray, editor of Garland and special guests for an open discussion about how makers and communities find a second chance in a new land. They will explore the story of a crafted city Sydney, from Yirran Miigaydhu Aboriginal Women Weavers to post-capitalist exchange projects.
When: Saturday 13 April, 1.30 - 3.30pm
Free event, bookings required
Image: Bridget Kennedy, Laura exchange hour 11 minutes singing, 2017. Courtesy of Garland.