Mini Mind Garden: Minka Gillian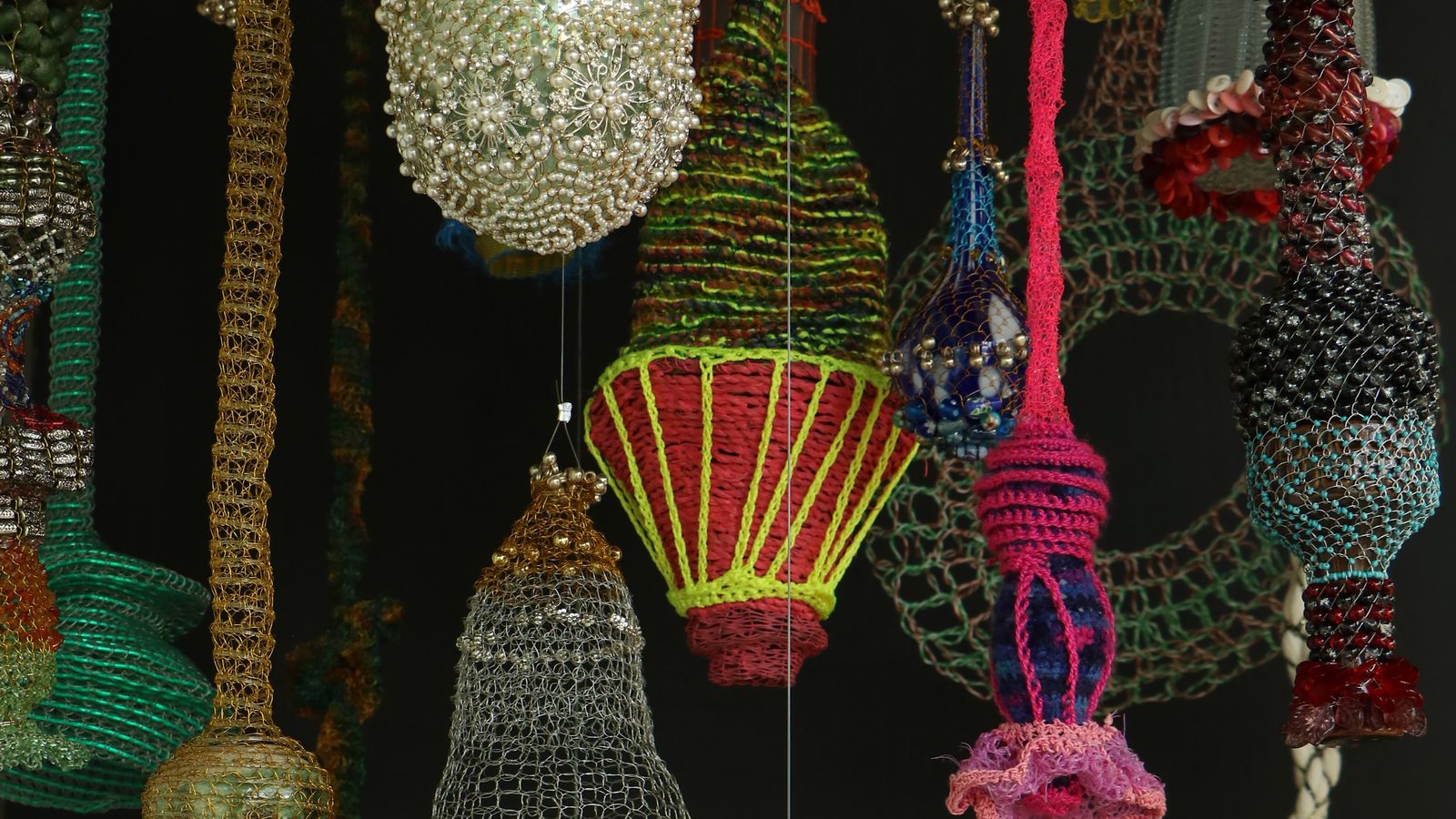 30 November 2023 – 31 January 2024
Using a variety of found and second-hand materials, this installation reflects the beauty in nature and human responsibility to the environment. Mini Mind Garden is an imaginary and playful internal landscape mimicking the natural world.
Minka chooses materials for their sensual and flexible qualities as well as the stories inherent in used materials. She elevates these materials into works of intrigue and beauty.

About Minka Gillian
A practicing artist for over 20 years, Minka lives and works on the Central Coast, NSW. She makes sculpture, installation, painting, drawing and public art.
Minka has had over 12 solo exhibitions and has been in numerous group shows around Australia. Her work is held in the Artbank collection and in the QT Hotel in Auckland. She was a highly commended in the Gosford Art Prize and commended in the Blacktown Art Prize.
minkagillian.com

Mini Mind Garden, 2023
recycled materials, glass beads, jewellery, curtain tassels, yarn, material, wadding, pins, buttons, salt and pepper shakers, electrical wire, acrylic paint, Japanese basket, polyester mono filament, wire, rope, whipper snipper cord, washing line, New Zealand flax, ink, paint, knitting needles, stainless steel rope, crimps, hooks.

Installation $21,000
Works sold individually based on size: small $500, medium $700, large $900, extra-large $1,500

Image top: Minka Gillian, Mini Mind Garden (detail), 2023. Photo: courtesy the artist