2nd International Triennale of Craft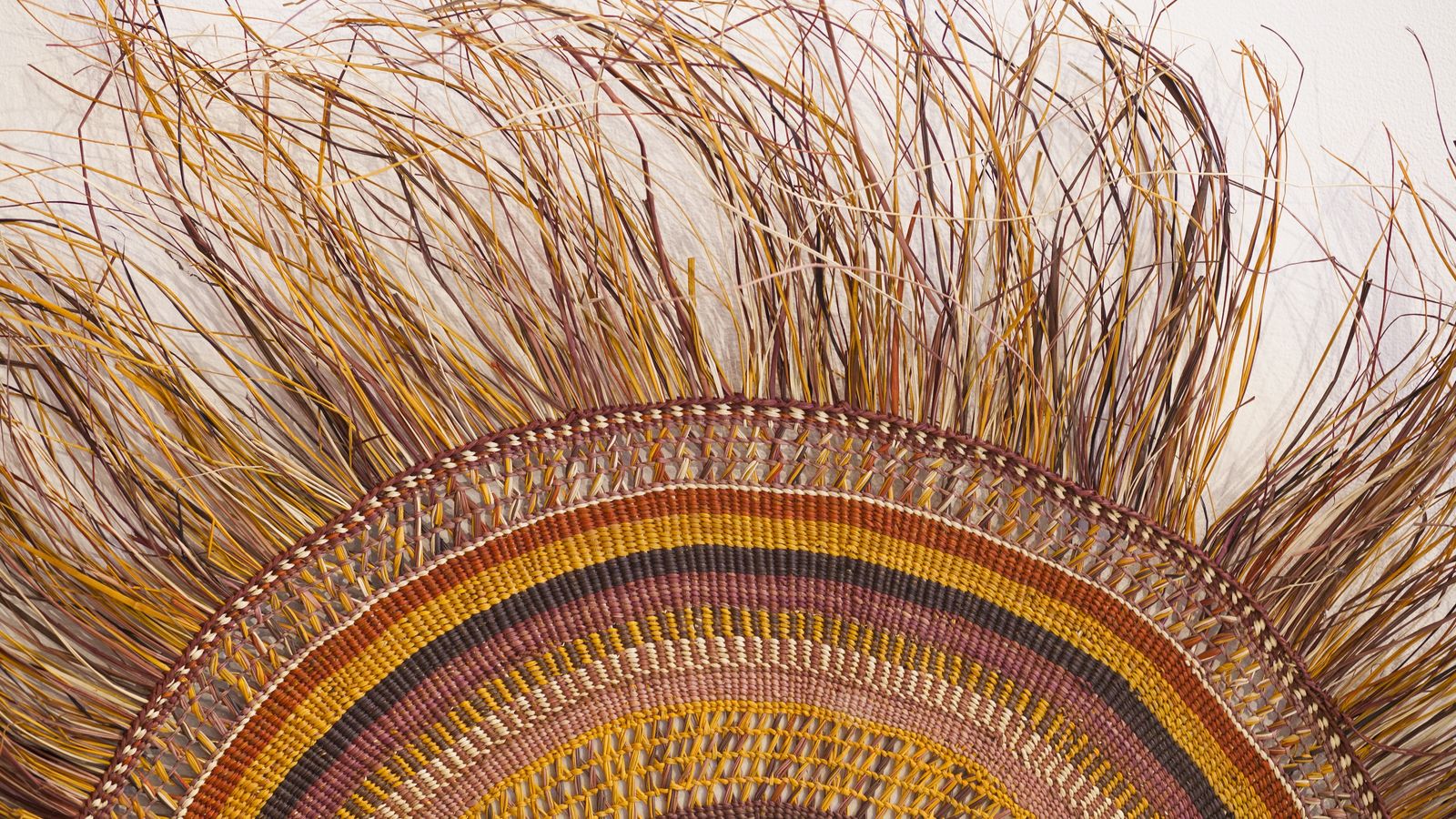 3 - 29 August 2013
Object: Australian Design Centre was invited to curate the Australian inclusion at the 2nd International Triennale of Craft: The Arts - Grounded in Region at the 21st Century Museum of Contemporary Art in Kanazawa, Japan. This prestigious Triennale Includes work from Japan, Santa Fe (USA), Taiwan and Australia. Curators Steven Pozel and Lisa Cahill have selected 36 works of contemporary craft by 20 Indigenous Australian craft practitioners to represent Australia.
Indigenous Australian art has been collected, acclaimed and celebrated all over the world for its rich cultural traditions, aesthetic beauty and artistic skill. A lesser-known practice that is equally steeped in cultural tradition is Indigenous craft. From the woven fibre work of the 'women with clever hands' in the north of Australia to the intricate shell necklaces of makers in southern parts of the country, to more contemporary design and installation work, Indigenous craft is thriving with traditions being handed down to younger generations ensuring that the practices continue to live on.
Artists exhibiting include: Danie Mellor, Lorraine Connelly-Northey, Lola Greeno; Regina Wilson, Megan Yunipingu, Sharon Djalambarr, Judy Manany, Mavis Warrngilna Ganambarr, Anne Dixon, Eunice Yunurupa Porter Warakurna, Ruby Gubiyarrawuy Guyula, Penny Milingu Wanapuyngu, Lucy Malirrimurruwuy Wanapuyngu, Nellie Nambayana, Florence Minyjway Ashley, Linda Minawala Bidingal, Roseanne Maywada Malibirr, Mary Jinguwaraba, Susan Balbunga and Noreen Maday Ashley.

Lenders: Museum of Contemporary Art Australia, Dr Louise Hamby and Koskela.