Bioplastic Futures: 3D Printing and the Maker Movement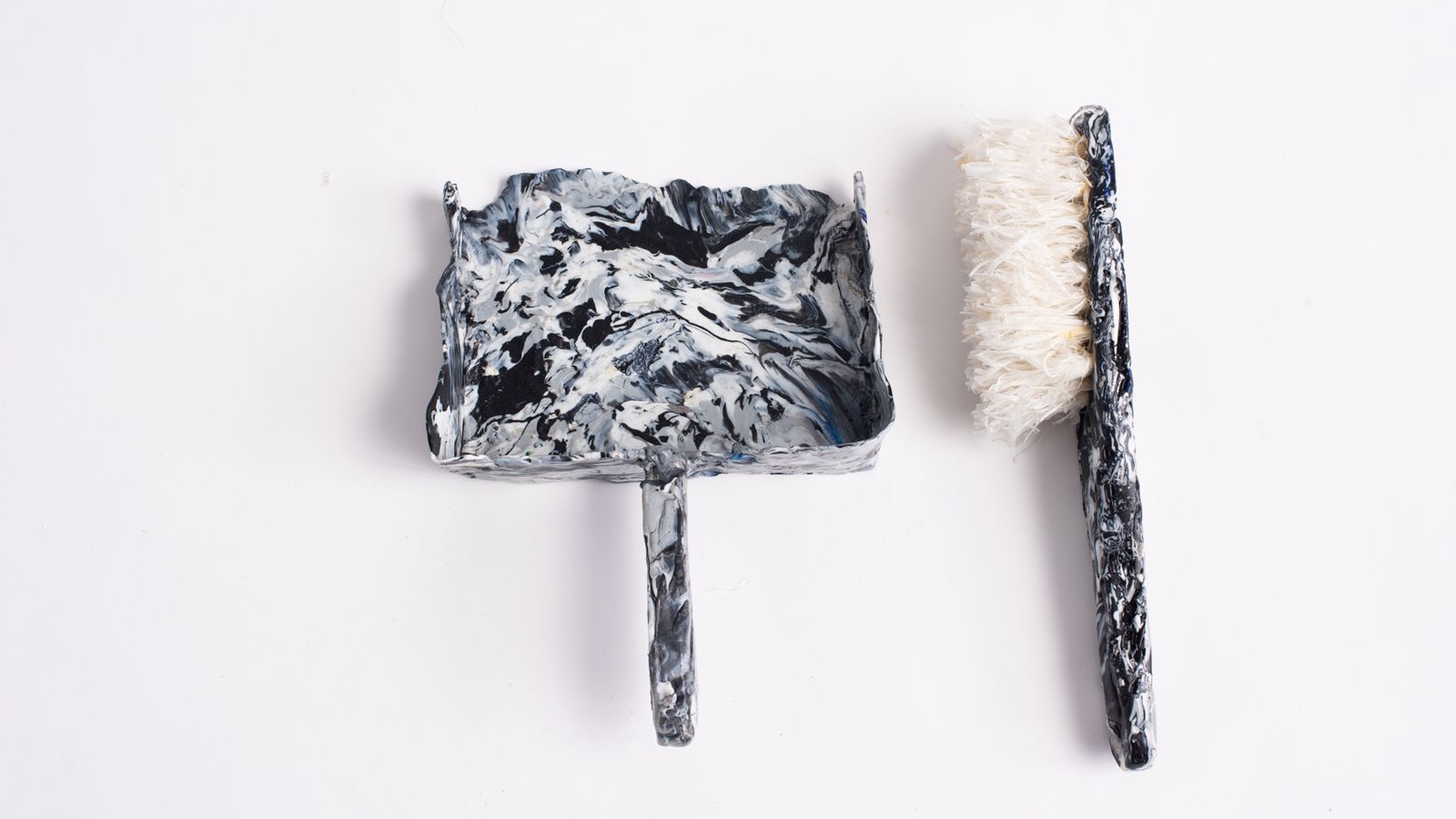 16 June – 2 July 2022
Through speculative design and critical making experiments, Matthew Harkness contends with the problems surrounding 3D printing's maker culture and environmental implications, particularly issues of waste, exclusivity and exploitation.
His experiments with bioplastic waste, ceramics, and repurposed objects challenge assumptions in maker culture. Matthew's work responds to misconceptions such as the widely held belief that bioplastics like polylactic acid (PLA) used in 3D printing practice, are environmentally sustainable. Bioplastic Futures presents alternative 3D printing materials and features experiments exploring counter-narratives for maker culture.
Matthew deploys critical making methods that combine reflection and hands-on engagement with materials. He draws from co-design to include the perspectives of humans and more-than-humans in his design practice. With speculative critical design tactics, he imagines alternative future scenarios. Through this approach, Matthew's work investigates possible futures for 3D printing and maker culture.
About Matthew Harkness 
Matthew Harkness is an emerging designer, researcher, and academic from Calgary, Alberta, Canada currently completing a PhD at the University of New South Wales School of Art & Design. He deploys Actor-Network Theory and co-design practices to critically examine 3D printing technology and its role in maker culture. 
Bioplastic Futures is part of Australian Design Centre's ongoing dialogue on ideas and issues surrounding 3D printing and emerging technologies, previously explored through projects such as ADC on Tour's exhibition Shapeshifters 3D Printing the Future (2016-2018) and 3D Printing The Future: An Object Platform Publication (2018).
This project has been supported by University of New South Wales and the Australian Government through a University International Postgraduate Award.
Events
Bioplastic Futures Launch Event and Conversation
Join Matthew Harkness and Stefan Lie for a lively discussion on Matthew's research and resulting exhibition. Dr Stefan Lie is a product designer and design academic working at the intersection of product interaction and sustainable design. Currently a Senior Lecturer in the School of Design at UTS, Stefan is the co-director of the Material Ecologies Design Lab, which brings together studies in material cultures, thinking and futures to explore new design processes that move away from petrochemicals and towards regenerative systems.
When:  16 June 2022, Launch 5-7pm, Discussion 5.30-6.30pm
Where: Australian Design Centre
Free event, bookings required, RSVP here
Workshop: 3D Printing with Waste Materials
Matthew Harkness will be facilitating small group workshops 3D printing with PLA waste and clay. During the workshops, participants will digitally create simple geometric shapes while reflecting on waste, plastics and bioplastics, 3D printing, and maker culture. The workshops will use TINKERCAD modelling software and are open to participants both with and without makerspace or 3D printer experience. Registration required.
When:  Saturday 18 and 25 June, 1.30-3pm & Thursday 23 and 30 June, 11am-12.30pm
Where: Australian Design Centre
Free event, bookings required, RSVP here

Image top:  Matthew Harkness, Recycled PLA Dustpan and Brush 2021. Photo: Carine Thévenau.
Video: Matthew Harkness, Biorecycling Machine, 2022. Video: Matthew Harkness.