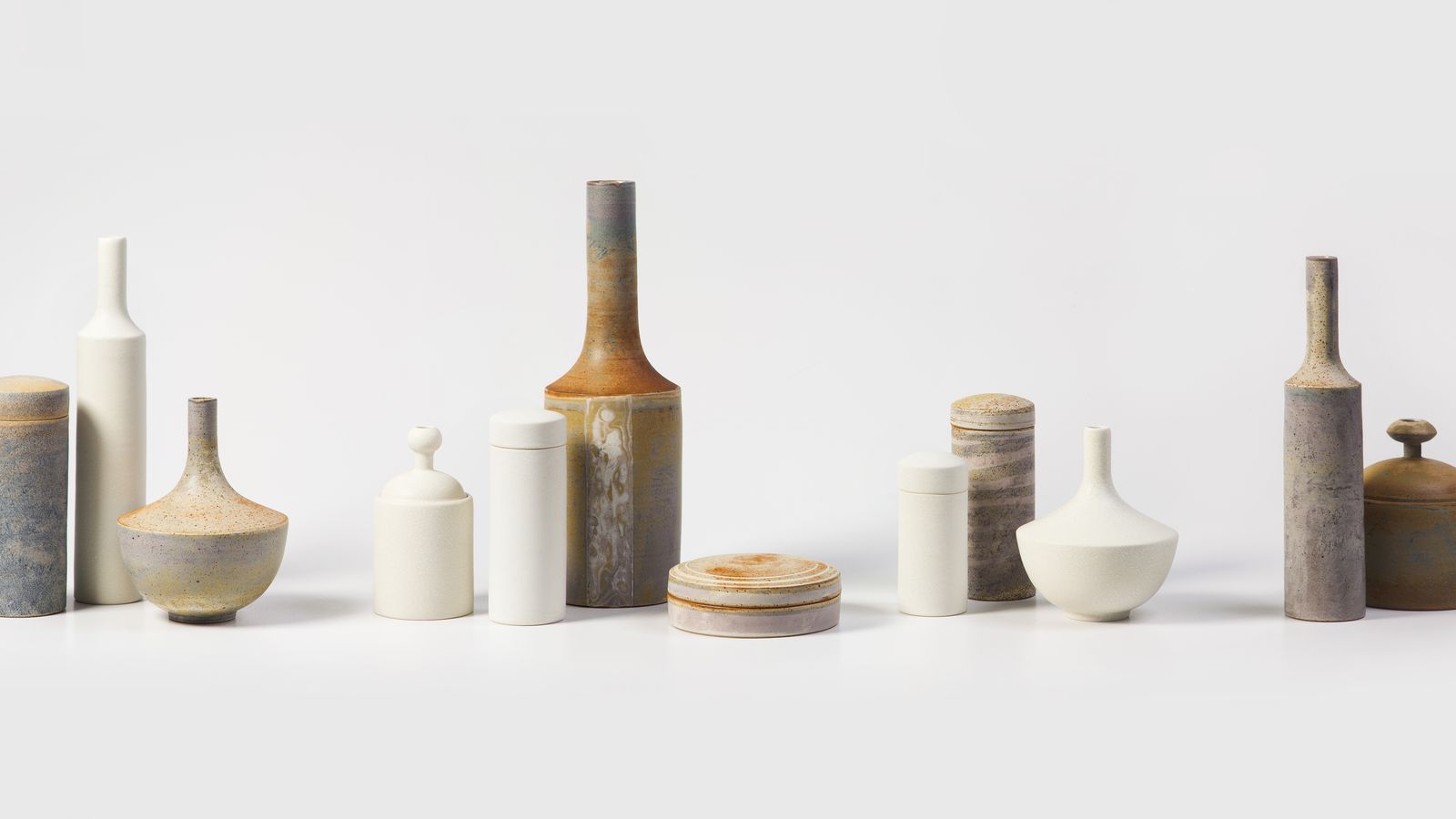 Australian Design Centre, NSW 
28 July – 21 September 2016
Hawkesbury Regional Art Gallery, NSW  
9 February – 1 April 2018 
Hamilton Gallery, VIC 
7 April - 3 June 2018 
Canberra Potters Society, Watson Art Centre, ACT
14 June - 27 July 2018 
Coffs Harbour Regional Gallery, NSW 
14 September – 9 November 2018 

Australian Design Centre, NSW 
21 November 2019 – 8 January 2020
Glasshouse Regional Gallery, NSW
17 January - 23 February 2020
Clay Intersections presents the work of eight contemporary makers who take a range of innovative approaches to making and working with clay, exploring the different intersections of its sculptural and functional qualities.
Highlighting the work of Bridget Bodenham, Cone 11's Colin Hopkins and Ilona Topolcsanyi, Helen Earl, Tania Rollond, Natalie Rosin, Ulrica Trulsson and Kenji Uranishi, the artists in Clay Intersections draw their inspiration from the built or natural environment and how they interact with it – whether in contemplation or in a practical sense – enhancing the way we live.
While some have been discovering the versatility of clay, setting new trends and engaging new audiences, others have set out to the learn age-old practices of wheel forming, casting and hand building, spending countless hours developing techniques and mastering skills.
Together, these eight artists are part of a new generation of craftspeople and designer-makers who have emerged alongside new and non-traditional market places outside the gallery and retail environment.
Learn more with the Clay Intersections education kit
Explore the Clay Communities of Sydney & surrounds

Download and print out the Clay Communities mud map

Image: Ulrica Trulsson, Fluctuation, 2016. Photo credit: Craig Arnold, She Creative

Ceramics at the Australian Design Centre
For more than fifty years the Australian Design Centre, which began life as Australia's first Craft Association in 1965, has celebrated the work and innovation of Australian artists working with this oldest of materials: clay.
In the last decade alone ADC has toured four significant ceramics exhibitions across the country. In 2005 we launched our acclaimed Living Treasures: Masters of Australian Craft series with a showcase of five decades of work by celebrated ceramicist Les Blakeborough AM. Several years later, in 2009 as part of the same series, we highlighted the work of another highly regarded ceramicist, Jeff Mincham AM and most recently the tour of Living Treasures: Masters of Australian Craft\ Prue Venables commenced in 2019.
Recent group shows include HYPERCLAY: Contemporary Ceramics at Object Gallery at St Margaret's in 2011, which presented the work of eight emerging and established artists including Roderick Bamford, Jacqueline Clayton and Addison Marshall. Focusing on people and processes, HYPERCLAY presented ground breaking contemporary ceramics that in their making combined delicate, traditional techniques with digital technology, projection and even 3D printing.
Obsessed: Compelled to make (currently on tour) also includes the work of two ceramic artists Vipoo Srivilasa and Honor Freeman. 
Ceramics have also been regularly represented in other group shows. The cutting-edge work of English ceramicist Michael Eden, who 3D prints with porcelain, is currently on tour as part of our Shapeshifters 3D: Printing the Future exhibition.
In 2015 artists and makers working with clay, including Les Blakeborough, Jeff Mincham, Addison Marshall and Lucy Simpson were recognised as part of ADC's Australian Design Honours.
Clay Intersections continues this celebration of the vitality and innovation of Australian designers, architects and craftspeople working with clay today.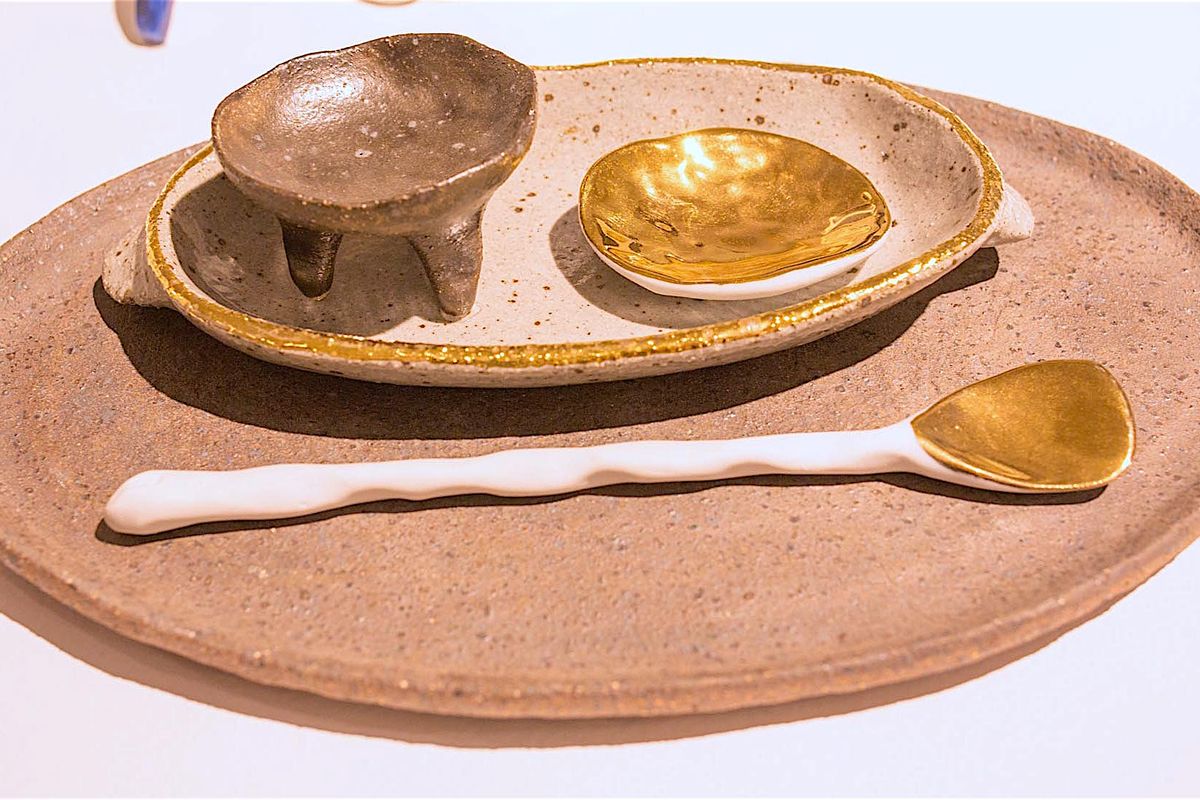 Bridget Bodenham
Bridget defines herself as a potter because she is so prolific in her home based studio near Daylesford in Victoria. While her work is functional, its use is not always prescriptive; it is sculptural, original and continually evolving. Since graduating from art school ten years ago, Bridget has successfully supported herself from her practice and usually sells directly to customers via designer markets such as Finders Keepers or online building an enormous customer base and following on social media.
She was at the vanguard of resurgent interest in handmade ceramics and a source of inspiration to many new practitioners. Fostering relationships with her customer base and collectors of her work is part and parcel of her creative process.
Watch a video about Bridget Bodenham

Image: Five peice set, 2016. Photo credit: Vincent Buret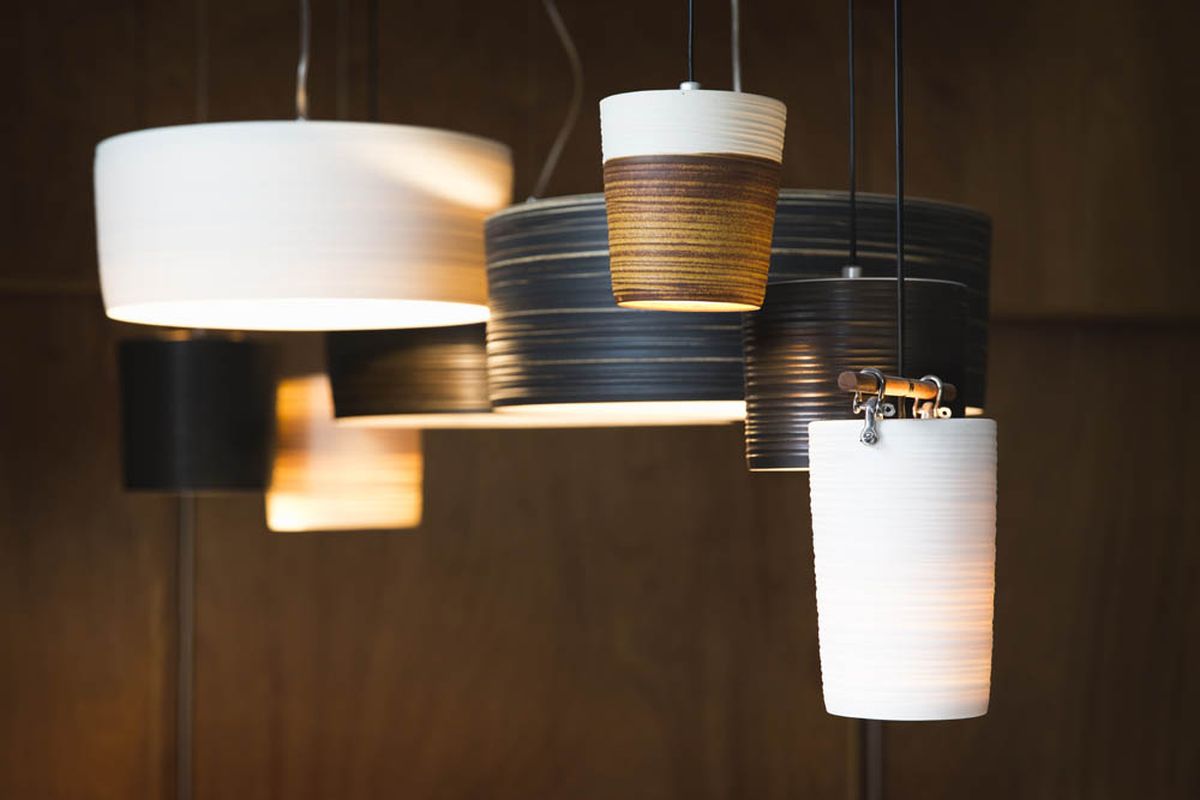 Cone 11
Colin Hopkins and Ilona Topocsanyi established their studio practice and business in 2008 at the historic Abbotsford Convent in Melbourne.
While they each have their individual practices and separate customer bases, their creative processes are very collaborative both inside and outside the studio.
Colin describes his work as "being somewhere between pottery and modernist industrial design" and comes from a desire to make large wheel formed objects. This requires incredible skill, not only to such large pieces in porcelain and fine white stoneware, but then to manage through the drying and firing stages. Having a background as an architect underlies his interest in lighting and how it affects space and being a jazz musician influences the rhythm of his creative process.
Ilona has developed her creative practice through collaborating with chefs around Australia. As the demand for bespoke tableware has increased alongside demand for culinary distinction, Ilona has turned her creative considerations to how tableware frames and holds food. Some of the restaurants she has created work for include Josh Lopez - GOMA, Brisbane QLD, Ben Williamson - Gerad's Bistro, Brisbane QLD, Dan Hunter -Brae, Birrugurra VIC, Federico Zanellato -LuMi, Sydney NSW, and many others.
Watch a video of Cone 11
Image: Porcelume, 2015. Photo credit: Erika Hildegard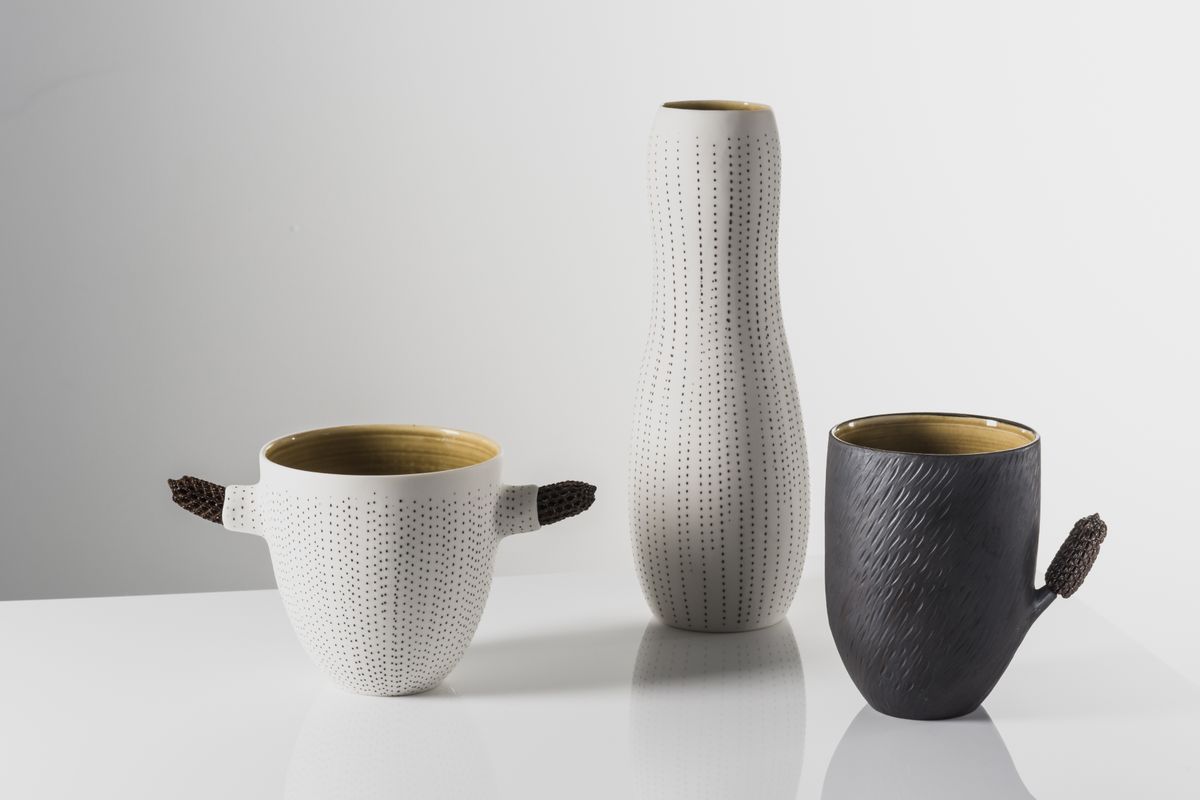 Helen Earl
There is a beautiful intersection of nature and design in Helen's work. She explores the interface between form and function, nature and object and often incorporates found objects, usually nature's flotsam, into her work. Finely crafted and visually engaging, her work invites use but offers no real function. It provokes thought and reflection about how we interact with both the natural and object-laden world. Helen works from a home based studio in Sydney and much of her exploration of ideas for work comes from walking and gathering found objects in her environment.
Watch a video of Helen Earl
Image: Casuarina Collection 1, 2015. Photo credit: Greg Piper, Image Solutions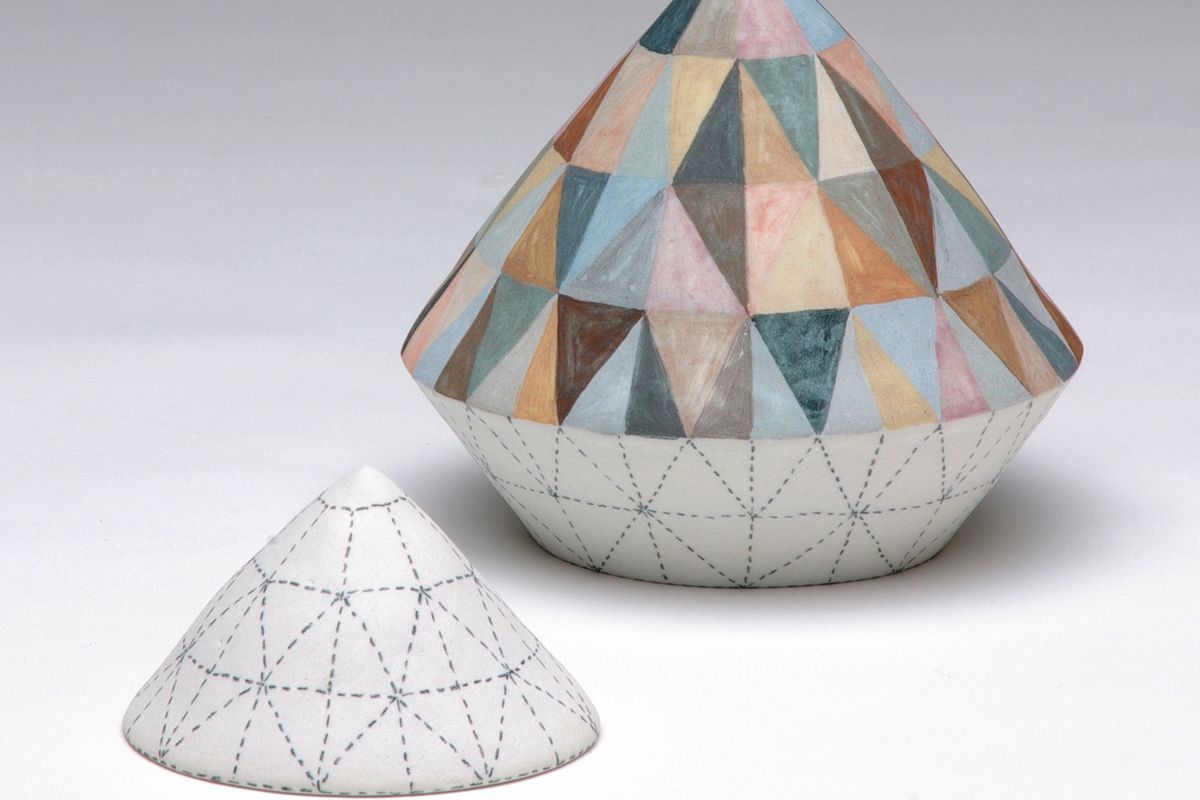 Tania Rollond


Drawing and painting are fundamental aspects of Tania's art practice that intersect poetically and rhythmically with her sculptural ceramic forms. Sometimes Tania's forms are recognisable but more often they are vaguely familiar. The interplay of colour, form and line in her work is contemplative and used to reinterpret space and objects in a way that evokes a sense of mystery, ambiguity and possibility. Her work requires the viewer to create meaning, to find a way in through their own reflections.
Tania says of her work "I'm interested in 'things', un-nameable objects or ambiguous images that lie outside the mediation of language and culture. They offer a direct experience where meaning is open, and create a momentary pause in this fast-paced world of visual overload."
Watch a video about Tania Rollond.
Image: Uncertain object 24, 2016. Image courtesy of the artist.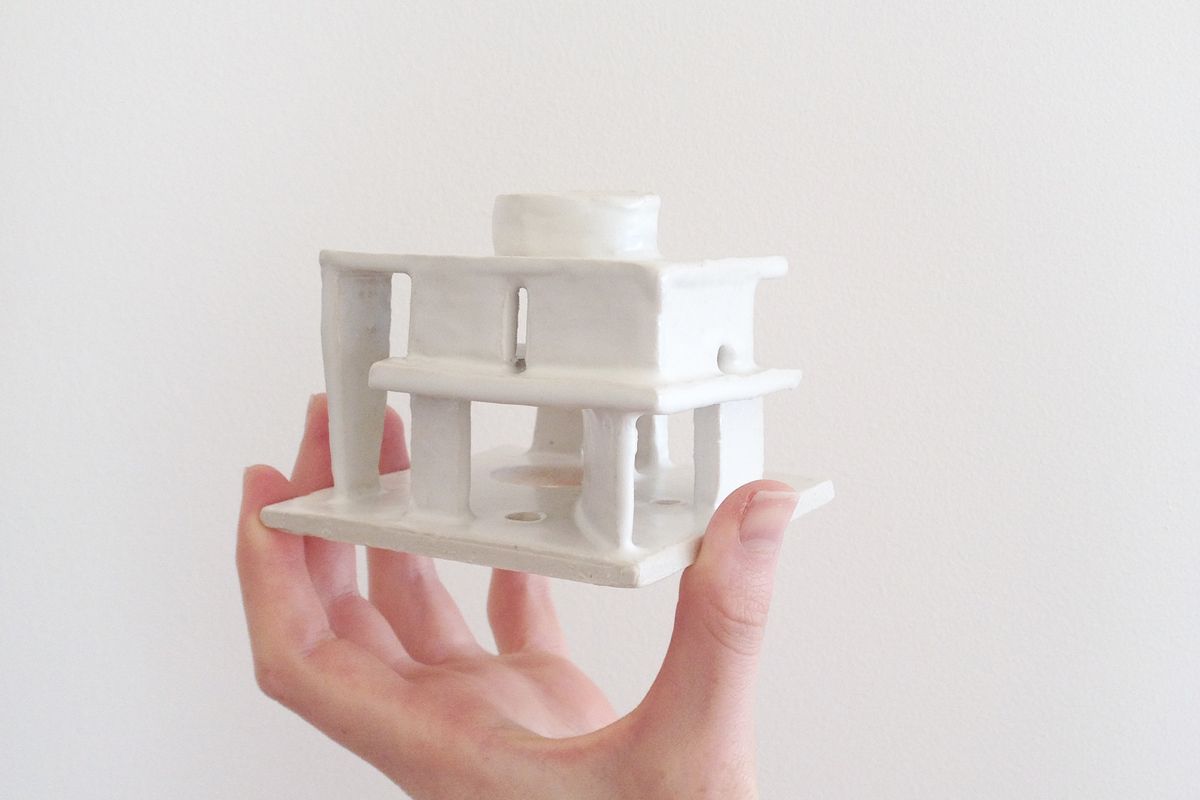 Natalie Rosin
At the intersection of clay and architecture is Natalie Rosin. As an emerging artist and architecture graduate, her work freely explores form and space through clay. Unlike the traditional model making materials of balsa wood and cardboard, Natalie experiments with clay to explore design possibilities bringing an element of surprise to her work. Clay can sag, shrink and warp unexpectedly. Her pieces are a combination of reworking iconic buildings and experimenting with her own designs and invite the viewer to think about space and architecture in a sculptural and playful way.

Watch a video of Natalie Rosin.
Read an interview with Natalie Rosin.

Image: Stilted #4, 2016. Image courtesy of the artist.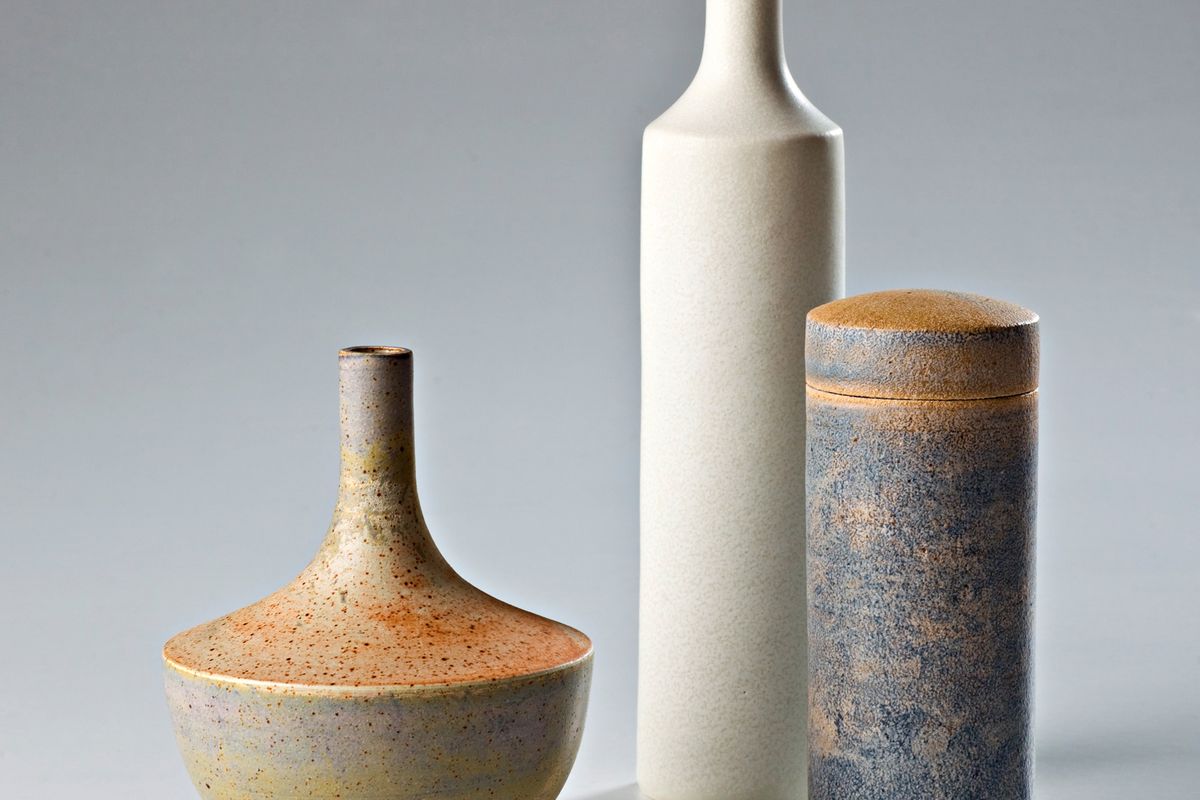 Ulrica Trulsson
Functional, sculptural, beautifully crafted with a pared back aesthetic, Ulrica's work is refined and minimal. Her focused attention to detail in the design and crafting is evident when you lift a lid, hold a cup or survey the fine detail in the surface textures or the variations of colour. There are echo's of the natural world, the swirls of sedimentary rocks evoked by the blending of clays and application of subtle glazes.
Based in Adelaide at the Jam Factory, Ulrica has enjoyed the collegiate support of this organisation and mentoring from highly respected ceramic artists Kirsten Coelho and Prue Venables.
Watch a video of Ulrica Trulsson.

Image: Fluctuation 02, 2016. Photo credit: Michal Kluvanek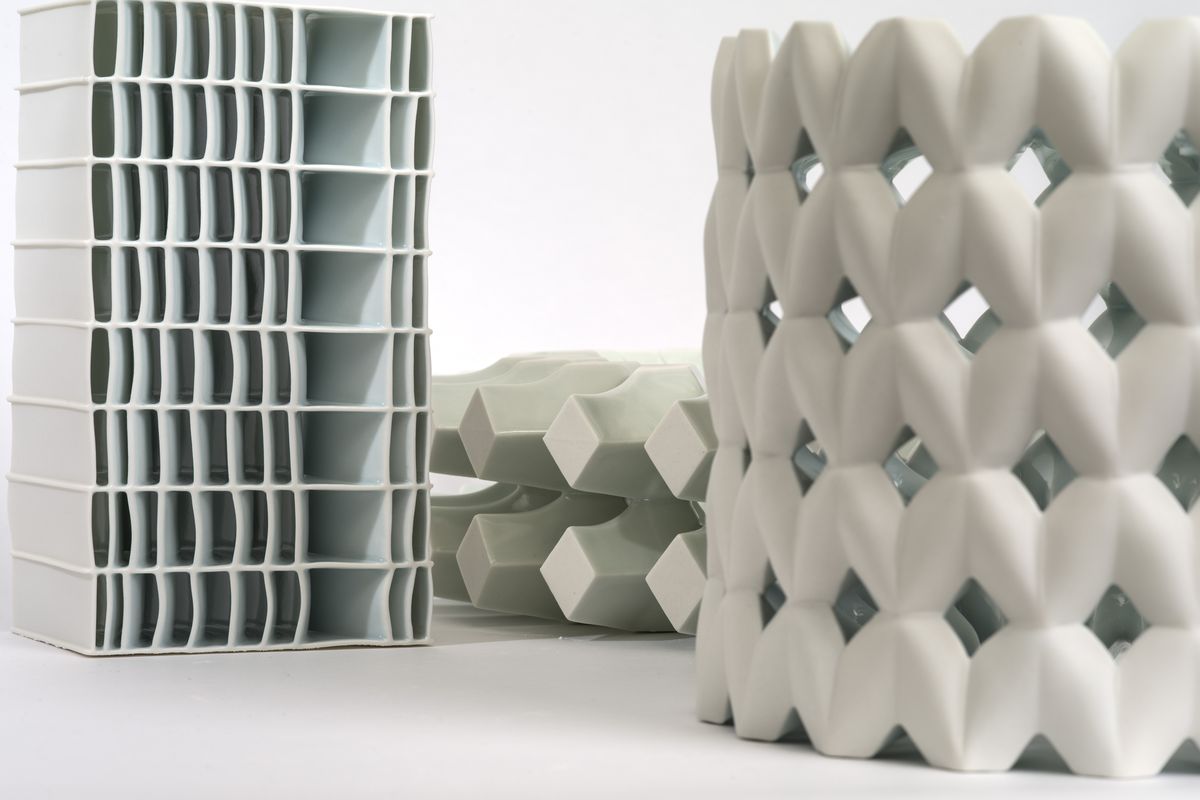 Kenji Uranishi
The architecture of the natural world as well as the built environment is simultaneously transmitted through Kenji Uranishi's work. Installations of his work are wonderous cross sections of imaginary cityscapes or enlarged details of organic forms. The fine, translucent quality of porcelain catches and reflects light, emitting an ethereal quality.
Kenji's choice of porcelain as a material is relatively recent. Moving to Australia in 2012 allowed his art practice to take on a new direction and respond to new influences and materials rather than the dark and coarser stoneware clays he was familiar with in Japan. He began using a combination of handbuilding techniques with fine porcelain slabs and slip casting. His attention to detail and skillful creation of complex forms are breathtaking.
Watch a video of Kenji Uranishi
Image: Momentary (installation view), 2015. Photo credit: Carl Warner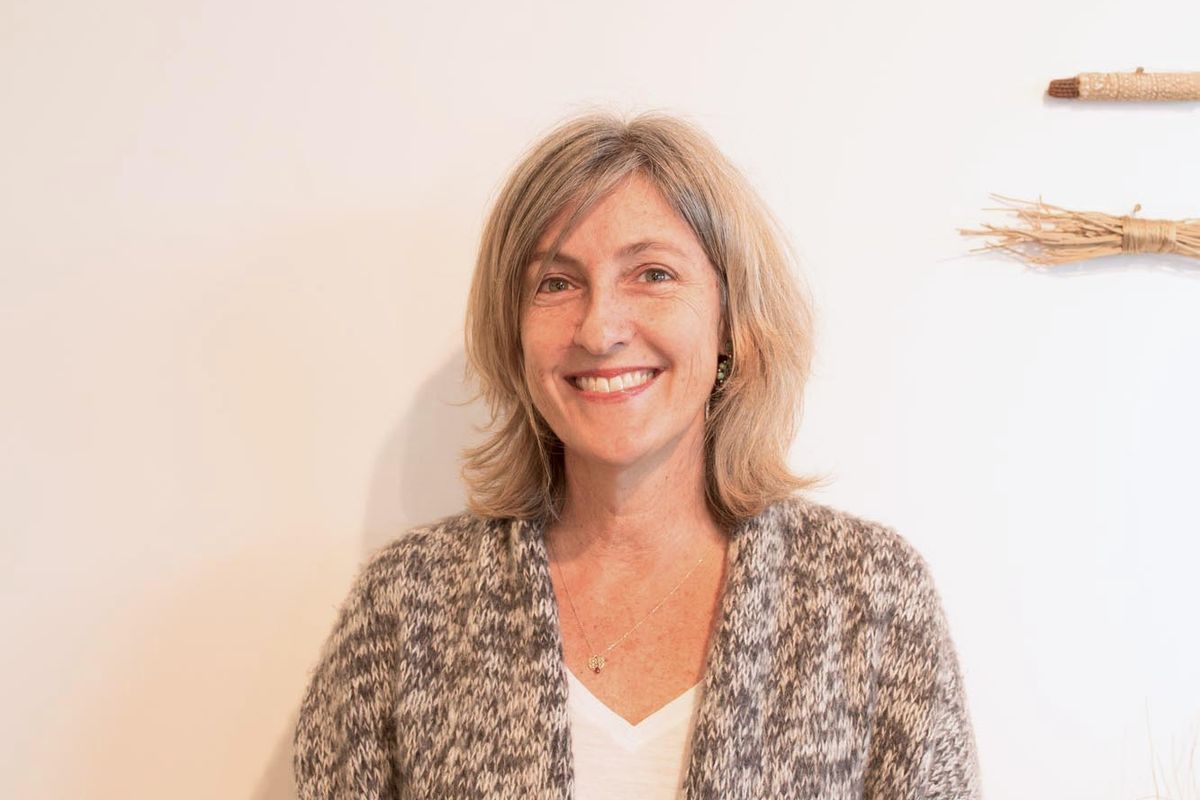 Cath Fogarty - curator
Cath has a broad cross section of experience in the arts and cultural sector as a potter, teacher, arts administrator, gallery educator, curator and small business owner. Her resume reads like a patchwork quilt of arts related activity stitched together by her ceramic practice. From teaching pottery in remote Aboriginal communities to being an educator at the Museum of Contemporary Art, from working in the regional arts network with Outback Arts and Arts Northern Rivers to Museums and Galleries NSW and back into teaching ceramics at TAFE.

In 2013 Catherine established Chinaclay, a store and gallery specialising in handmade Australian ceramics in Sydney's eastern suburbs where she built up a strong following and reputation.

She has recently moved to the Mid North Coast and joined Coffs Harbour City Council's cultural services team and is working with the Coffs Harbour Regional Gallery and Museum.

Photo creit: Vincent Buret.