CONCRETE: art design architecture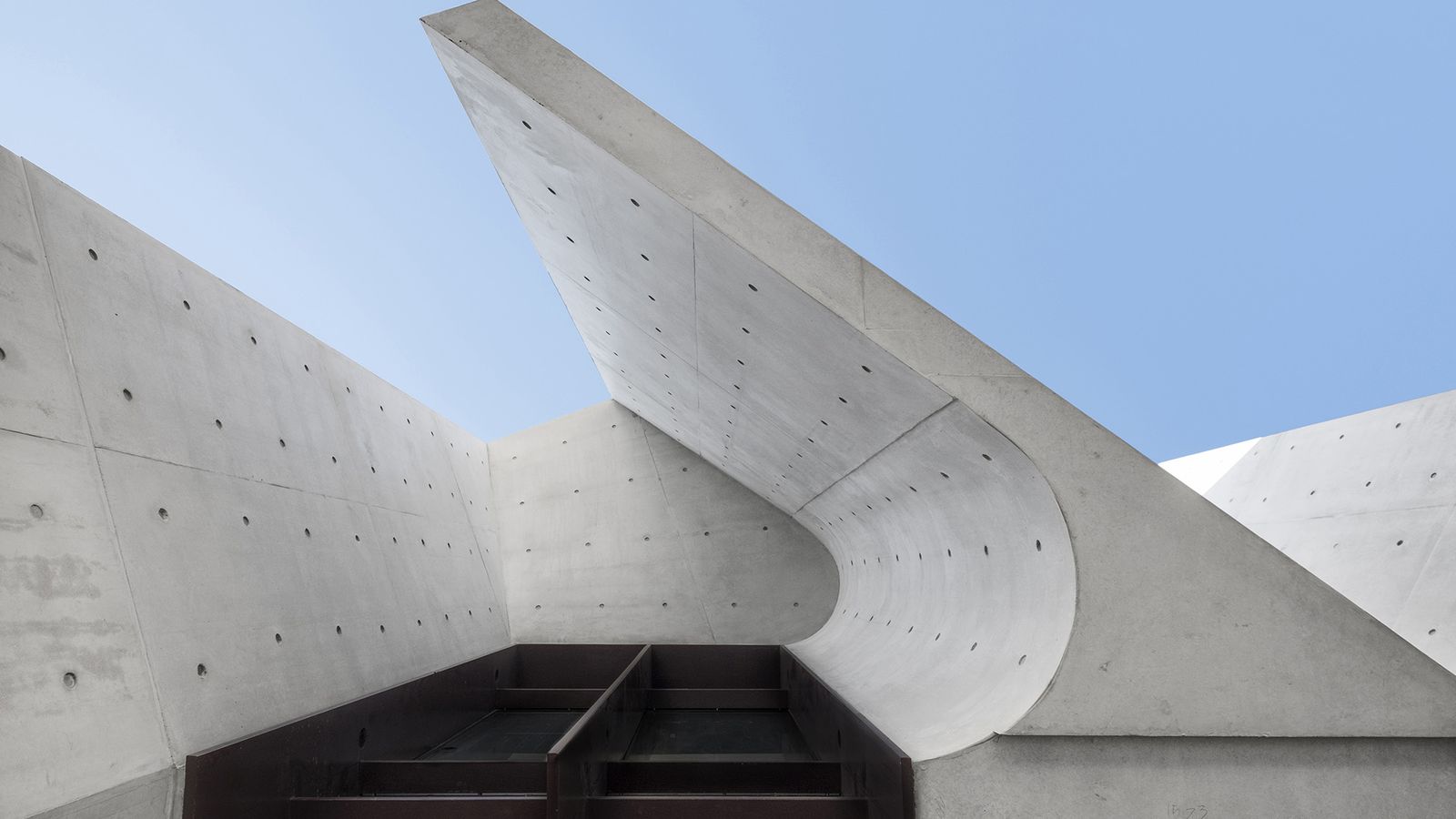 31 January - 18 March 2020
CONCRETE: art design architecture is a major exhibition exploring innovative ways that concrete is being used by artists, designers and architects in Australia in the 21st century. Australian Design Centre is delighted to present this incoming touring exhibition in Sydney produced by our partners at Adelaide's JamFactory. Curated by JamFactory's Margaret Hancock Davis (Senior Curator) and Brian Parkes (CEO), the exhibition includes 21 artists, designers and architects from across Australia and brings together products, projects and works of art that reflect many of the current preoccupations with concrete within contemporary art, design and architecture in Australia.
Having a history spanning over 3000 years, concrete was first used by Egyptians in the building of the pyramids before the Romans produced what today we call hydraulic cement based concrete, used most dramatically in the Pantheon (completed 128AD). With the fall of the Roman Empire the secrets of concrete were lost, and it was not until the early nineteenth century that, through the development of Portland Cement, modern concrete was born.
It is hard to imagine a world without concrete. A material so ubiquitous we rarely take the opportunity to consider its impact on our lives and its role in the development of modern societies. This exhibition aims to question our preconceptions of concrete and to consider its functional as well as its expressive, poetic and aesthetic dimensions.
The exhibitors represent a broad range of approaches to working with concrete, and the range of work in the exhibition is extensive – from fine, hand-crafted jewellery to spectacular buildings. Some of the exhibitors include: the Pritzker award winning architect Glenn Murcutt and the multiple award winning architectural firm Candalepas Associates, who have both used concrete to create beautiful places of worship; celebrated designers Adam Goodrum and Alexander Lotersztain who have separately designed striking concrete outdoor furniture; leading visual artists Jamie North, Abdul-Rahman Abdullah and Megan Cope who have each produced thought-provoking sculptural works, and jeweller Inari Kiuru who draws the eye to the intricate detail of concrete's infinitely varied surface. 
ADC will also present a series of events to support the exhibition, listed below. 
CONCRETE: art design architecture is supported by Visions of Australia funding through Australian Government's Department of Communications and Arts and the South Australian Government through the Department for Innovation and Skills. 
The Principal Sponsor for CONCRETE: art design architecture is Cement Concrete & Aggregates Australia, the peak body for the cement, concrete and quarry industry in Australia. 
Image Top: Smart Design Studio, Indigo Slam - Guesthouse Exterior, Photo: David Roche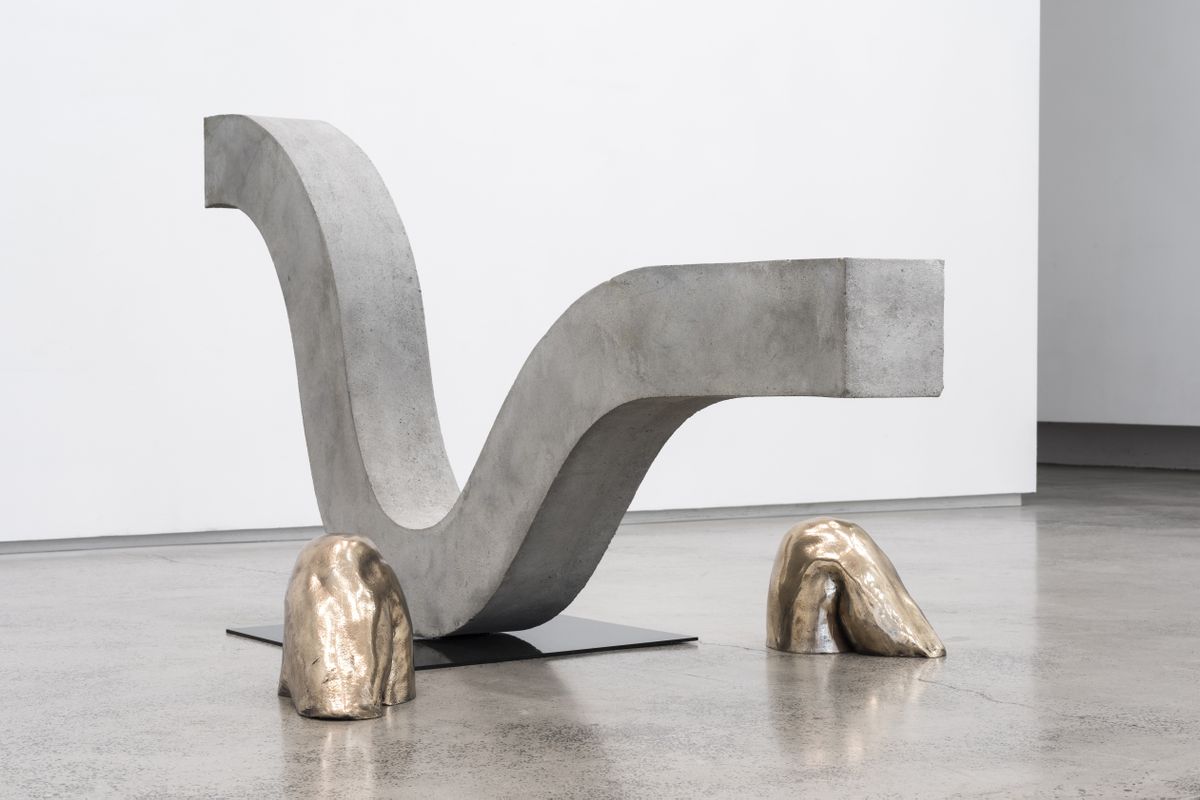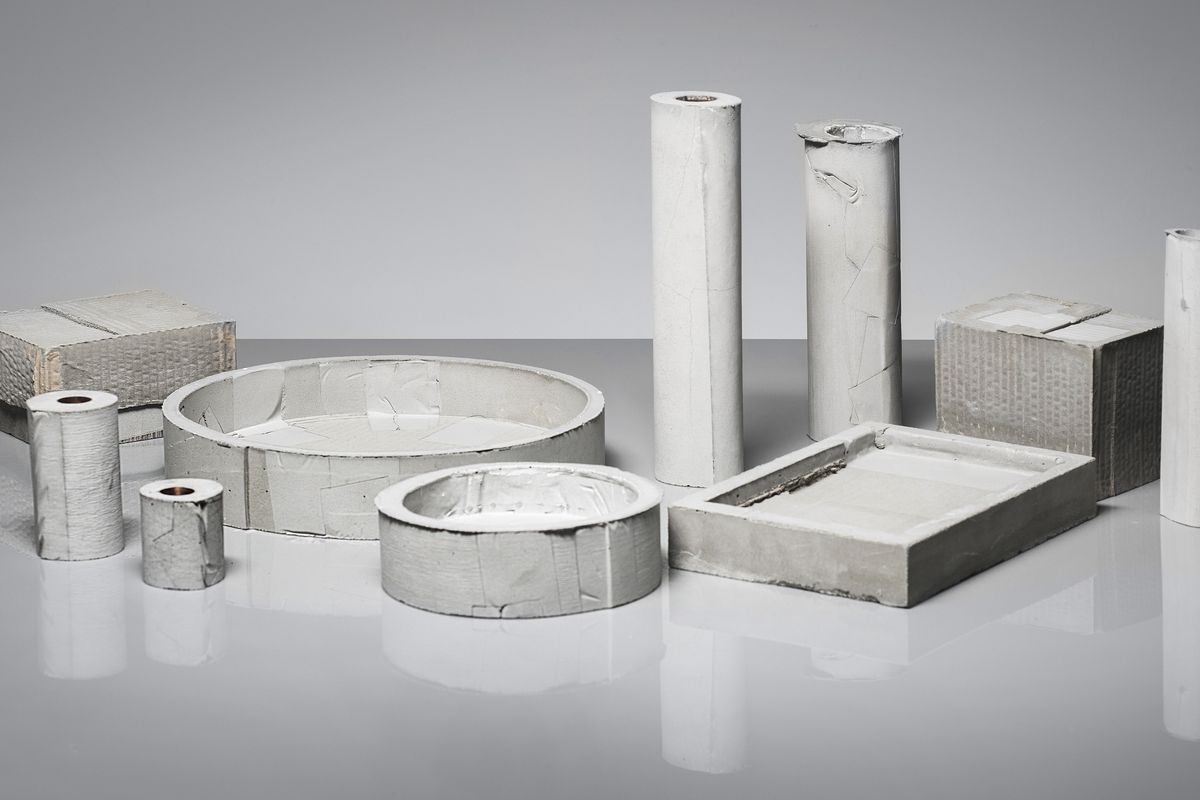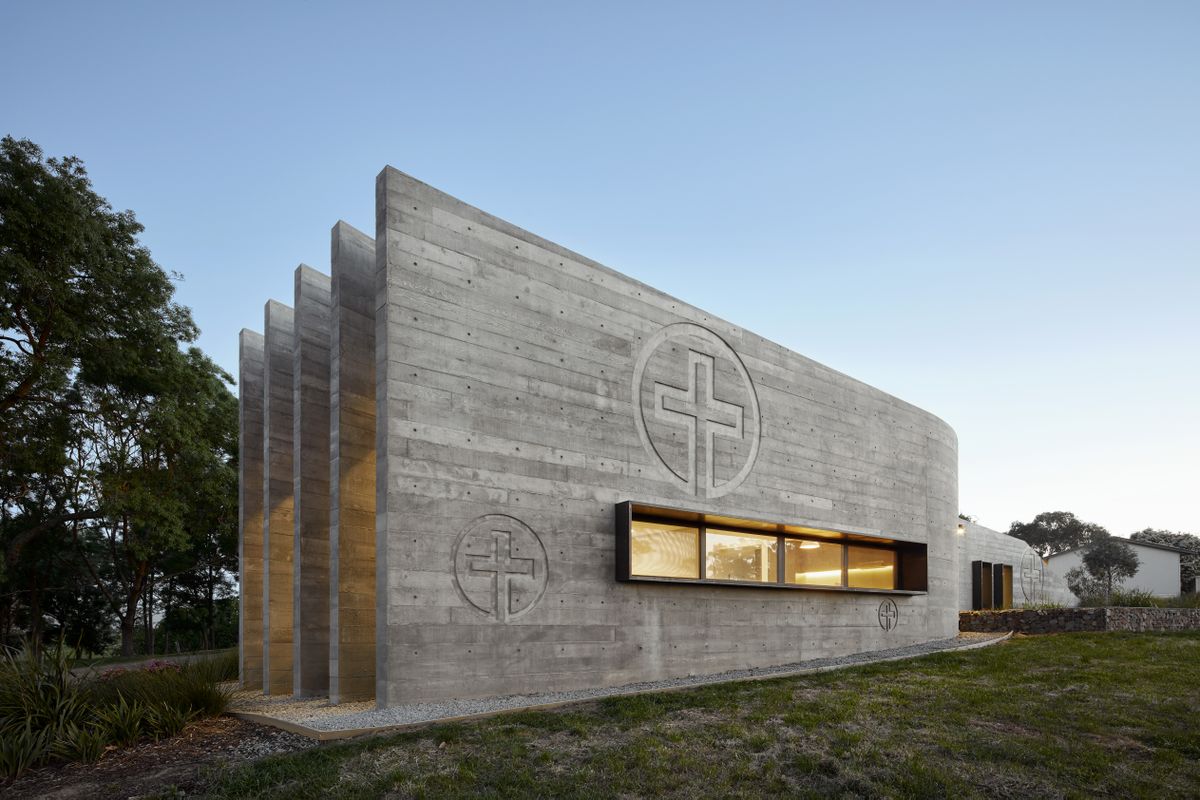 Events
Exhibition Opening Night
Join us for the opening of CONCRETE: art design architecture. To be launched by architect Sam Marshall with exhibition curators Brian Parkes and Margaret Hancock Davis.
When: Thursday 6 February 2020, 6 - 8pm
Where: Australian Design Centre
Free event, bookings required, RSVP here
Curating CONCRETE: art design architecture
With a history spanning over 3000 years, concrete was first used by Egyptians in the building of the pyramids. Learn more about this universal material in a walk through the exhibition with CONCRETE: art design architecture curators, as we discuss the artists, their practice and the material. CONCRETE: art design architecture is a major exhibition exploring innovative ways that concrete is being used by artists, designers and architects in Australia in the 21st century. Curated by JamFactory's Margaret Hancock Davis (Senior Curator) and Brian Parkes (CEO), the exhibition includes 21 artists, designers and architects from across Australia and brings together products, projects and works of art that reflect many of the current preoccupations with concrete within contemporary art, design and architecture in Australia.
What: Curators Floor Talk
When: Saturday 8 February 2020, 11.30am - 12.30pm
Where: Australian Design Centre
Free event, bookings required, book here Follow the facebook event for updates here
CONCRETE: Casting with Anna Horne
As part of the exhibition CONCRETE: art design architecture, artist Anna Horne will lead this workshop teaching participants to make sculptures cast in plaster using moulds made out of unexpected, everyday materials. Using the force of gravity to their advantage, participants will make objects that explore the materiality of concrete and visual concepts of light and heavy, soft and hard, familiar and strange. Anna is a South Australian artist exploring materiality, process and the transience of the physical world through the field of sculpture.
What: Concrete Casting Workshop
When: Saturday 8 February 2020, 12.30 - 3.30pm
Where: Australian Design Centre
Free event supported by JamFactory, bookings required, book here
10 participants per session/ ages 16+ / all materials provided
Follow the facebook event for updates here
Cutting & Folding: Indigo Slam Modelling
Explore card model-making with Smart Design Studio the architects of Indigo Slam. Discover the story behind this unique building and the development of its striking curved and folding concrete façade. Learn techniques for developing ideas for light, shade and form and how architects use models in their practice as a design tool. 
What: Card Model-Making Workshop
When: Wednesday 19 February 2020, 6 - 8 pm
Where: Australian Design Centre
Tickets: General $20, Student $15, bookings required, book here
Liquid CONCRETE: Candalepas Associates & Punchbowl Mosque - EVENT FULL 
Meet architect Angelo Candalepas and hear about his design for the Punchbowl Mosque. Discover more about this building - the brief, the process and the material.
What: Floor Talk
When: Saturday 7 March 11:30 am – 12:30 pm
Where: Australian Design Centre
Free event, bookings required, book here
CONCRETE: Up Late 
As part of Art Month's popular precinct series Art at Night: East Sydney, we will be open late for you to explore CONCRETE: art design architecture. 
What: Extended business hours 
When: Friday 13 March 6 - 8 pm 
Where: Australian Design Centre 
Free event
Punchbowl Mosque Tour with Candalepas Associates - EVENT CANCELLED 
Visit the Punchbowl Mosque in Western Sydney in a walk through with architect Angelo Candalepas. Discover more about building - the brief, the process, and the material. Book early for this very special event.
What: Tour
When: Saturday 21 March 11.30 -12.30pm
Where: Punchbowl Mosque, Punchbowl
Free event, bookings required, book here