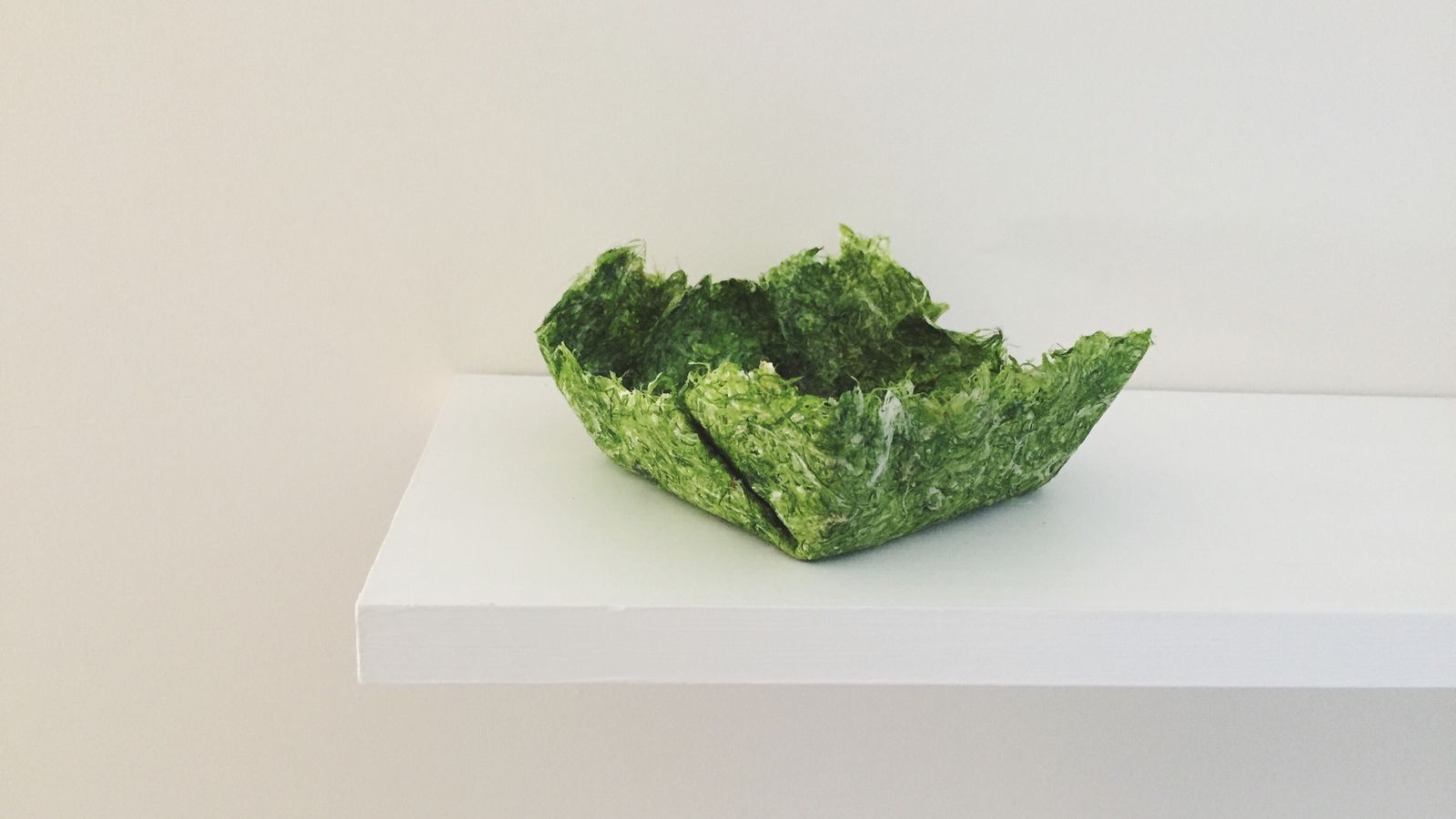 Sea Harvest, 2017

Sea harvest investigates the potential for seaweed to become an alternative material to hazardous plastics and other chemically treated materials that pollute our environment. Jessica Zinga uses seaweed because it is a renewable material, derived from the biosphere that does not use fresh water for irrigation, pesticides, or take up fertile farmland.
Sea harvest presents a range of outcomes including installation, video and functional packaging.
The biodegradable fish 'n chip packaging is produced from 100% seaweed so that the consumer can enjoy their meal on the beach before returning the packaging back to the ocean, creating a closed loop life-cycle to ensure the packaging does not contribute to landfill.
The woven forms exhibit the natural pigments of seaweed, which have been extracted with eco-dying techniques to create a colour palette produced from the ocean itself. Mimicking the weightless and organic structures of seaweed, the colour of the woven forms installation offers an alternative to chemical and synthetic dyes.

Image: Jessica Zinga, Sea harvest, 2017. Ulva Intestinalis (Gutweed). Photo courtesy of the artist.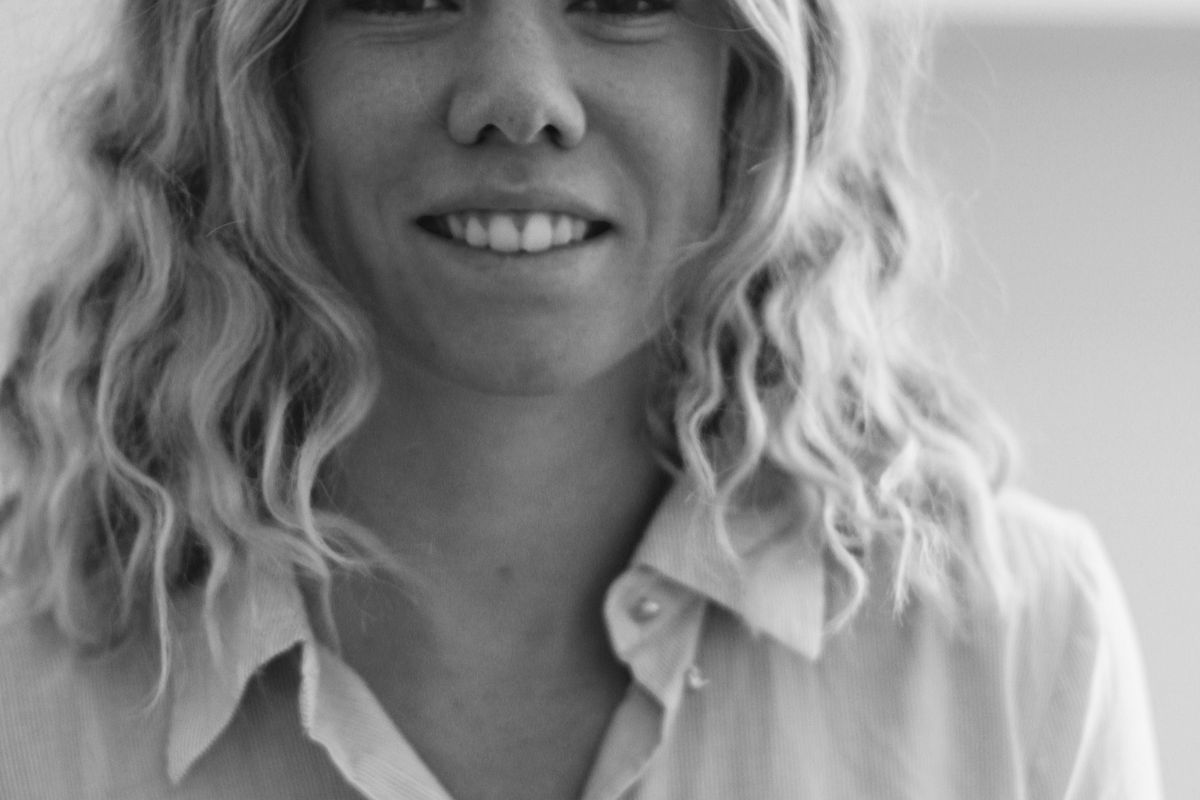 Jessica Zinga
Jessica is a textile and graphic designer who would like to work towards creating a link between local production and the sourcing of raw materials that could potentially shift Australian trade away from the exportation of raw materials and strengthen locally manufactured products, creating meaningful solutions from un-utilised resources in different corners across Australia. 

Image: Jessica Zinga, 2017. Photo by Carly Zinga.