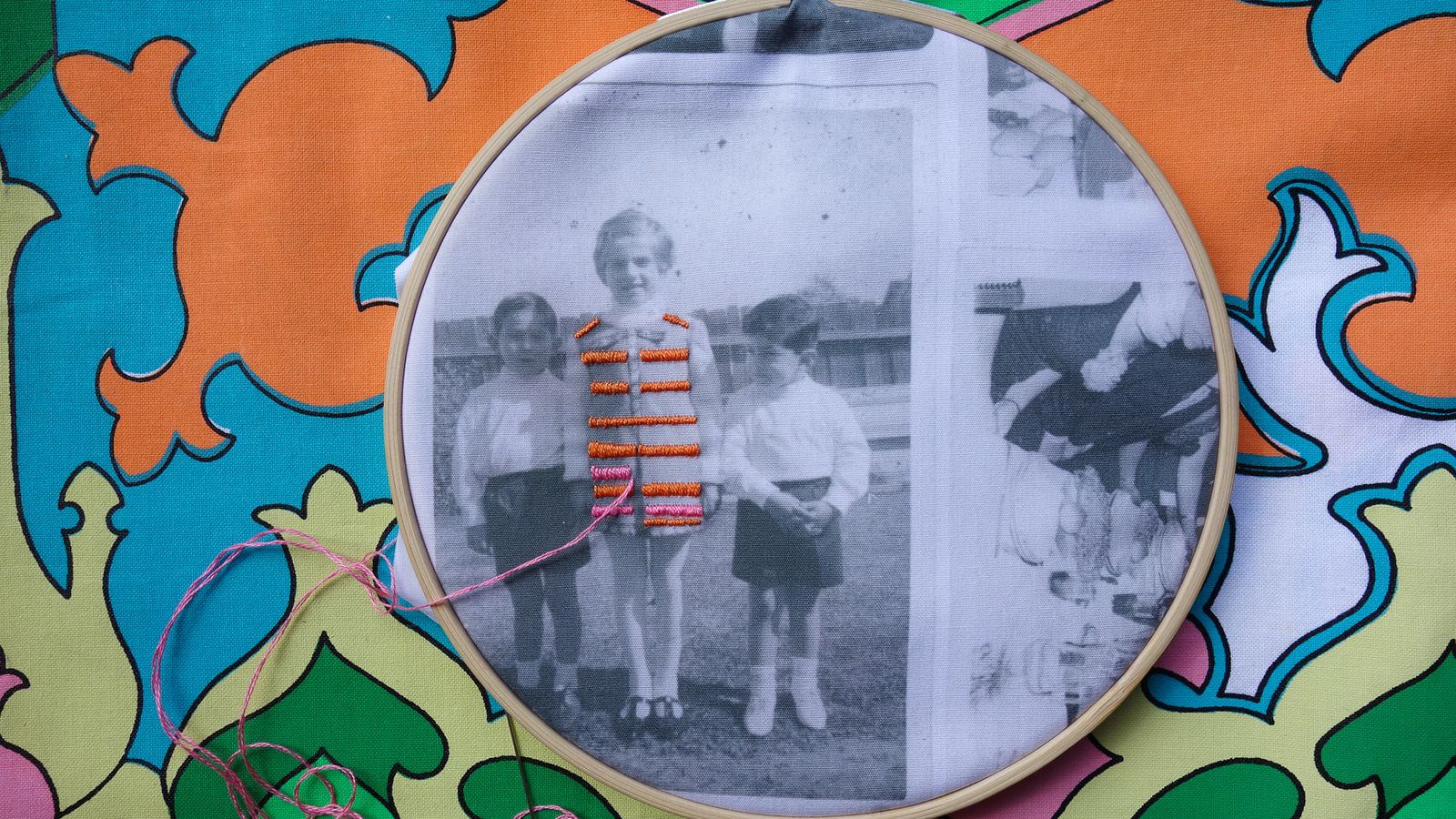 Between the Stitches, 2018
Chloe Boudib's design practice takes inspiration from everyday life and global cultures transforming textile and graphic design seamlessly to create pieces that highlight the beauty of handmade craft.
Between the Stitches draws with thread to create a narrative connecting stories, family and time. Chloe Boudib's grandfather worked as a dressmaker in Lebanon before moving to Sydney in the 1960s. He made many garments for his family, each one unique and cherished for its workmanship and sentimental value. Chloe uses the excess textiles and cloth from her grandfather's dressmaking to document this story.

Image: Chloe Boudib, Between the Stitches, 2018. Reused cotton and silk fabric, cotton thread. Photo courtesy of the artist.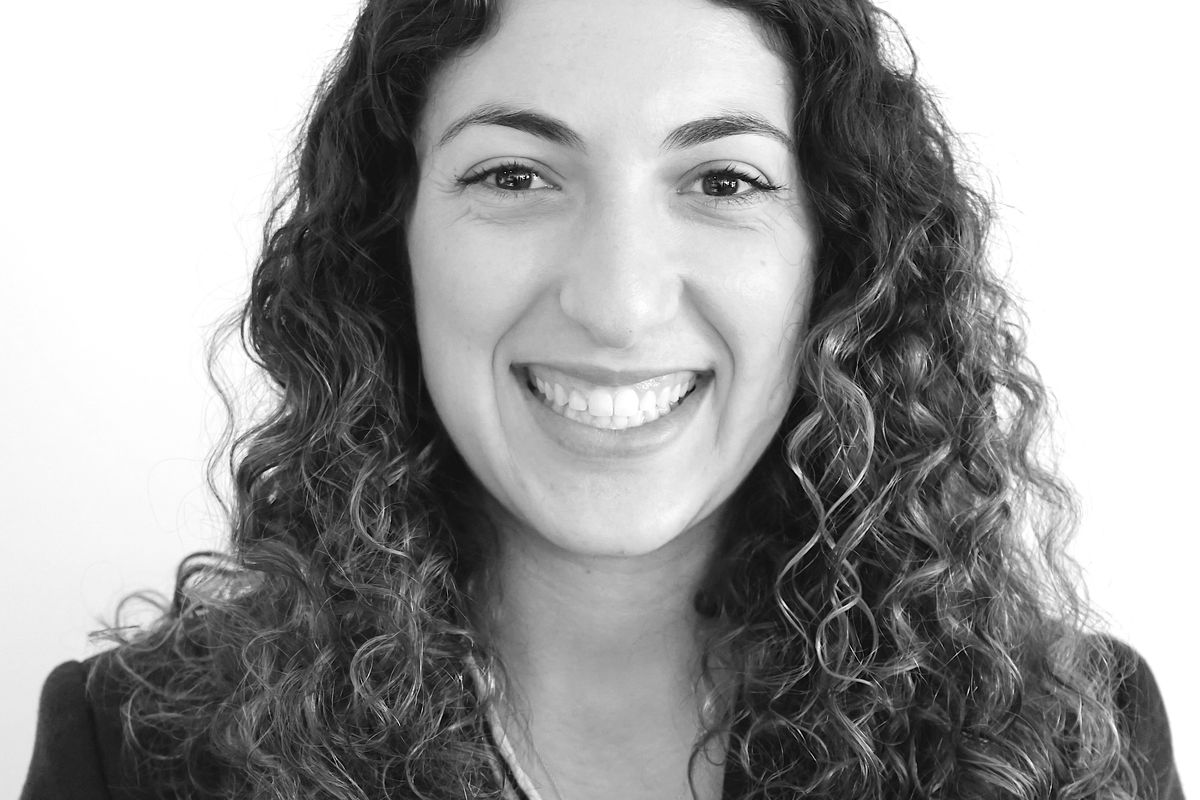 Chloe Boudib
What does design mean to you?
Design is the conscious curation of colour, pattern and typography to communicate a message or tell a story. It's about expressing ideas in a playful and engaging way to inspire others.
How can design play a role in our future? 
Design will play an instrumental role as a mediator, allowing people to engage with and adapt to the modernising world around them. Designers will be role models in changing practices towards a more sustainable future. 
Where would you like to be in five years from now?

After travelling and working in the creative industry, I hope to have an established design practice that emphasises the importance of storytelling and sustainability through graphic and textile mediums.

Chloe Boudib studied a Bachelor of Design (Honours): Textile and Graphic design and Media: PR & Advertising at UNSW Art & Design completing her honours year in 2018. 
Image: Chloe Boudib, 2018. Photo courtesy of ADC.