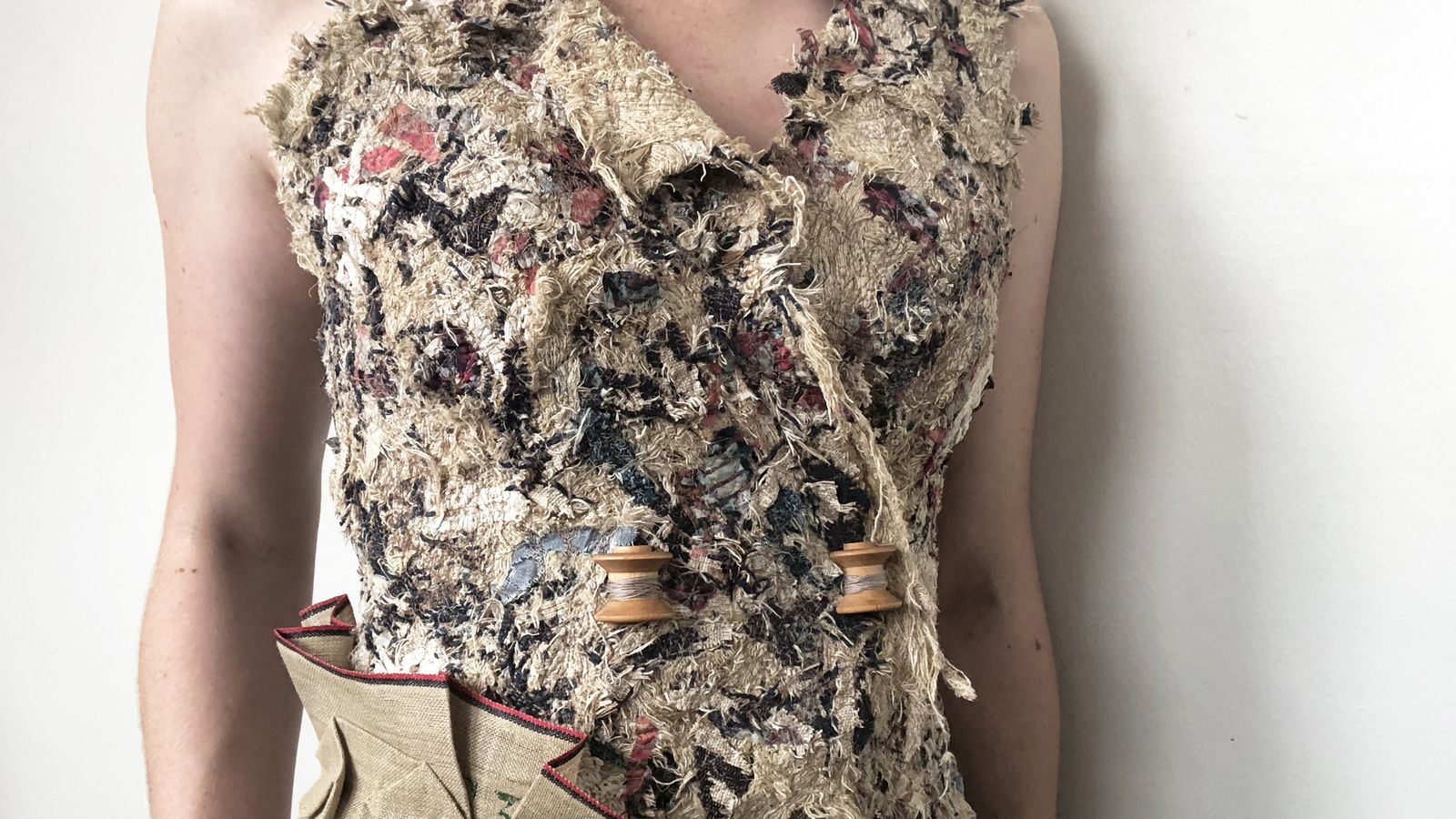 Material Ecology, 2018
Hannah's creative practice is guided by her interest in textiles and sustainable design. She explores ways to improve sustainable practices using creative methods of constructing and deconstructing textiles. Supported by her practice in graphics and creative communication, she hopes to generate awareness about material sustainability. 
Material Ecology presents innovative ways that waste and obsolete textile material can be repurposed into new designs through fabric manipulation and innovative construction techniques.
Through repurposing and restoring materials in innovative ways, a circular economy for material sustainability is achieved. The garment has been consciously designed to be dismantled at end of use so that components can be reclaimed for another purpose. 
Hannah was also the recipient of this years ADC UNSW Art & Design Mentorship Award. 
Image: Hannah Goddard, Material Ecology, 2018. Repurposed linen, silk, lace, and recycled wooden spools. Photo courtesy of the artist.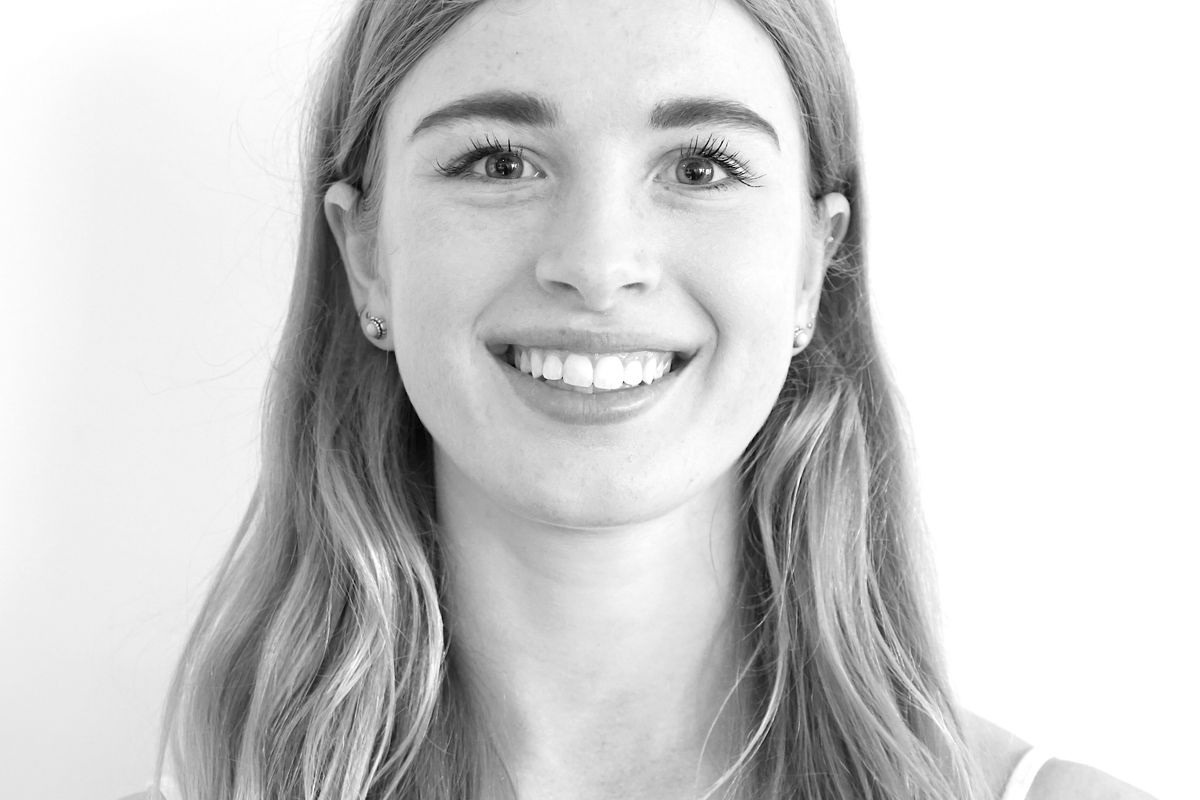 Hannah Goddard
What does design mean to you? 

Design to me is a considered creative and innovative process that re-imagines and improves experiences and environments while also having a positive social impact. 
How can design play a role in our future? 

I believe design evokes critical thinking and processes needed to address current social, environmental and economic issues. Opportunity for new ideas and concepts through cross - disciplinary design is also vital to progression and innovation. 

Where would you like to be five years from now? 

I would like to continue working in material sustainability within the textile industry through systematic design to improve the social and environmental impacts. I would also love to return to India to work and collaborate with local artisans.

Hannah Goddard studied a Bachelor of Design (Honours): Textiles and Graphic media at UNSW Art & Design completing her honours year in 2018. 
Image: Hannah Goddard, 2018. Photo courtesy of ADC.