Echo Room, 2018
Jo Jarosinska is a designer with a love for traditional printmaking techniques and the unique qualities of the hand-made. She is the visual designer and co-founder of Echo Room records.
Echo Room is a visual interpretation of the strange, idiosyncratic and ghostly narratives that inhabit local underground music - a practice-based project informed by the contemporary practice of hauntology in visual and performing arts.
Hauntology is defined as a recurring theme of melancholia and longing in contemporary art for a future promised by Modernism that never eventuated.

Jo Jarosinska takes this theoretical framework to explore the musical themes and tones of artists produced by underground music label Echo Room. The techniques of photocopy, collage, and screen-printing are utilised for the glitches, imperfections and strange accidents they produce. This reflects the various deliberate sonic distortions, noise and lo-fi effects in the music, as well as linking to the history of hand-made zines, screen-printed posters and DIY traditions associated with underground music.

The three compilation albums featured in this exhibition were produced by Echo Room records, an artist-run collective aimed at promoting local underground music through the release of free records and live events. To enable this, artists donate a track and a live performance to offset the cost of manufacturing. The collective has produced five record releases and over twenty live events on a zero budget, as an ongoing community-building exercise.
Image: Jo Jarosinska, Echo Room Artist's Book (detail), 2018. Screen print on paper. Photo courtesy of the artist.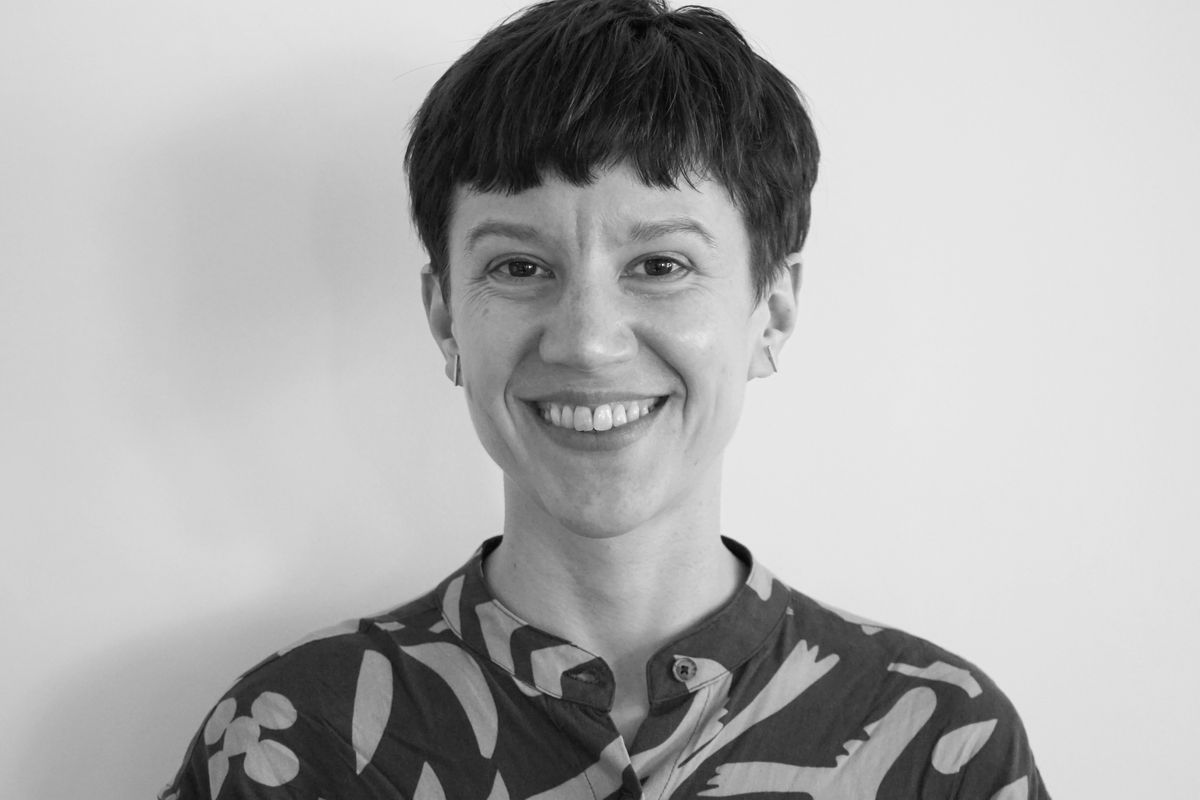 Jo Jarosinska
What does design mean to you? 
Design for me is a chance to challenge assumptions about how something is done.
How can design play a role in our future?

As we face wicked problems stemming from climate change, the role of design seems more important than ever before in shaping our future. The challenge will be to redefine the potential of design - not merely in terms of function or style, but in terms of an ideology and value system that we want to build a future society around. 

Where would you like to be five years from now?

In five years time I would like to be continuing to work with image and sound to produce things that I have not seen done before. 

Jo Jarosinska studied a Bachelor of Design (Honours): Graphics, Media and Textiles at UNSW Art & Design completing her honours year in 2018. 
Image: Jo Jarosinska, 2018. Photo courtesy of ADC.