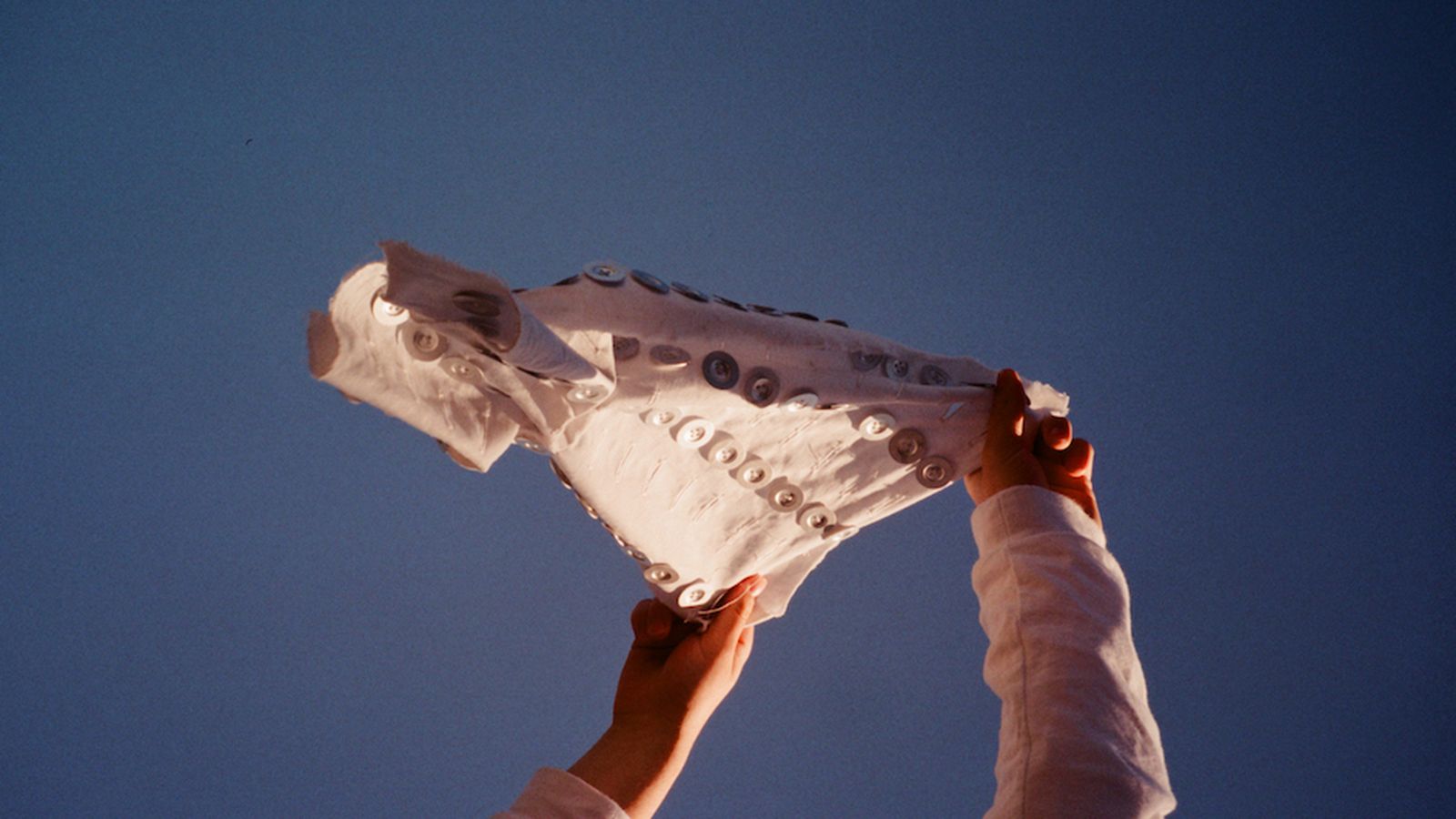 /,2018
Marisa Suen is multidisciplinary maker of things. Her works are created through a process of experimentation, using techniques and materials in unintended ways and peculiar contexts. She is a believer that there is no fine line between art and design, they go hand-in-hand to create pieces that are both conceptually enriched and over-the-top dramatic.

/ is an old single bed sheet with alternating rows of aluminium buttons and buttonholes on both sides. With their fundamental function removed, these buttons and buttonholes allow a constant possibility of folding space in various forms through interaction and movement. The relational contact of our bodies allow these boundaries of object and body to be dissolved, resulting in a mutating experience where space becomes a material medium through a 2D to 3D transformation.
Image: Marisa Suen, /, 2018. Old single bed sheet, aluminium buttons and thread. Photo courtesy of the artist.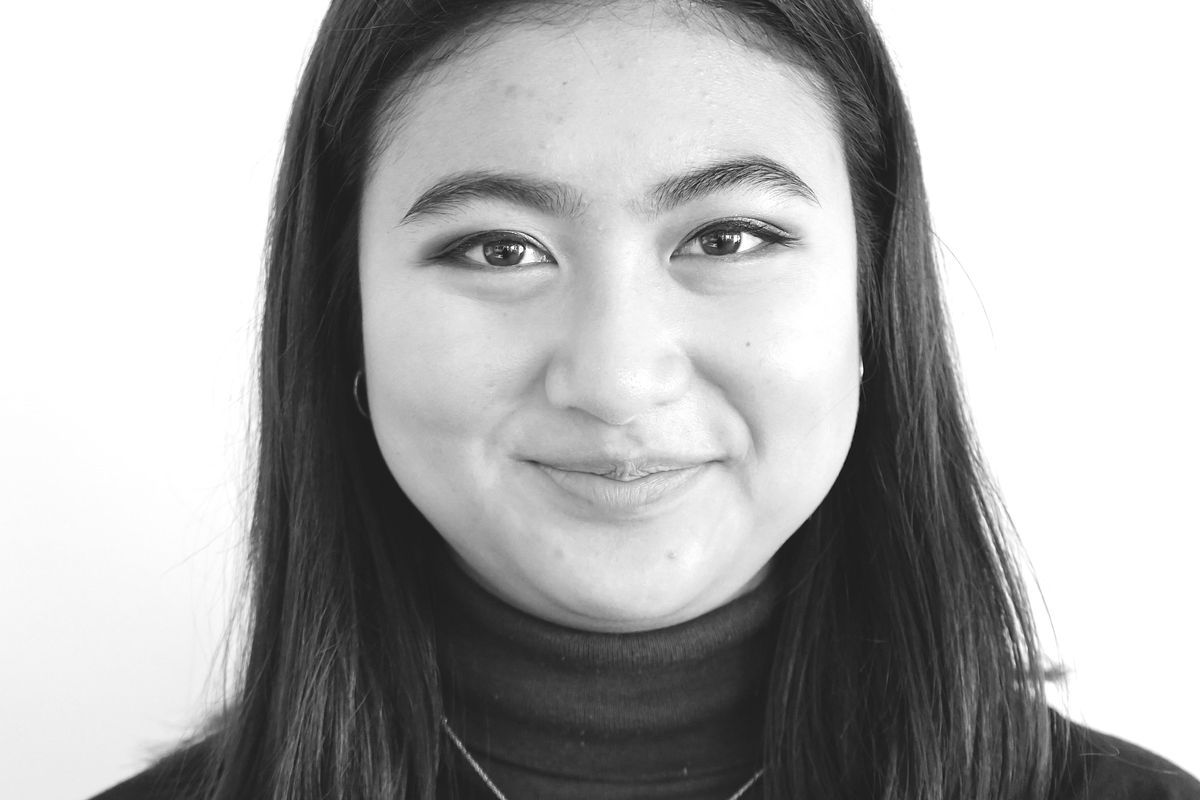 Marisa Suen
What does design mean to you?
Design for me is an encouragement and celebration of new thinking, process and experimentation. It, therefore, becomes an exploration through making to establish this way of making.
How can design play a role in our future?
Design can play a role in our future by continually promoting and encouraging material exploration and experimentation to improve well-being and give positive social impact.
Where would you like to be five years from now?
We'll see! (there are so many things I wanna dabble in) Whatever I may delve into, I hope to continue my curiosity through experimentation and promote representation of people of colour in the industry, as well as provoking discussion on more marginalised and social concerns that need to be questioned and explored.
Marisa Suen studied a Bachelor of Design (Honours): Textiles at UNSW Art & Design completing her honours year in 2018.
Image: Marisa Suen, 2018. Photo courtesy of ADC.