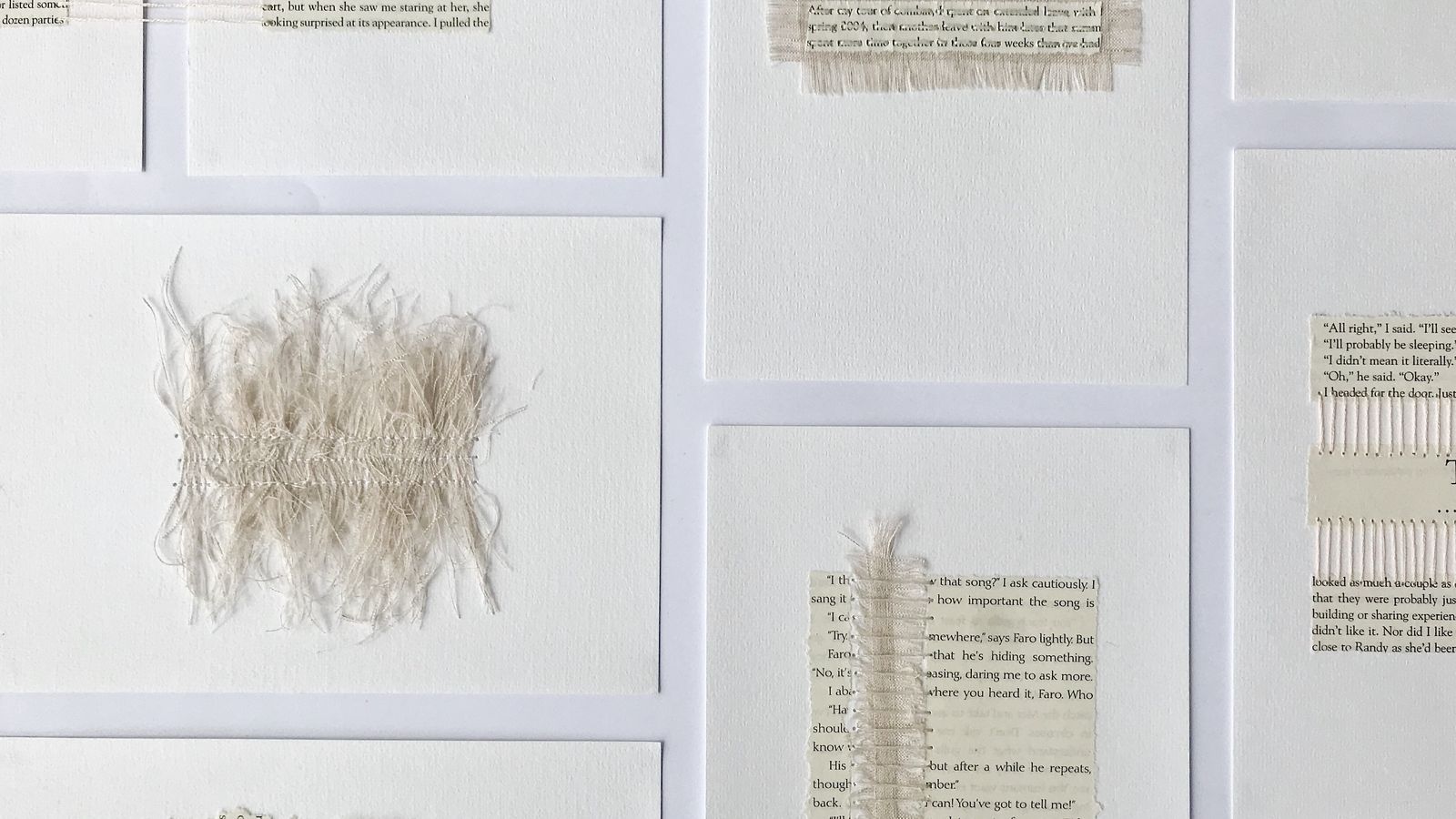 Undefined Rhythms, 2018 

Samantha Dickens is a textile and graphic designer who combines both digital and tactile elements in her work including fabric prints, illustrations and visual design.
Undefined Rhythms aims to undo the conventions of the book form engaging with the physicality of books using rhythmical stitch work, layering of text and woven cloth. Selected words are erased, highlighted and connected by the technique of stitching and the materiality of cloth is introduced as a poetic tool to metaphorically act as words or to neatly fill in the undefined space. Each technique reveals a new narrative.  
Image: Samantha Dickens, Undefined Rhythms (detail), 2018. Cloth, thread, pages from books. Photo courtesy of the artist.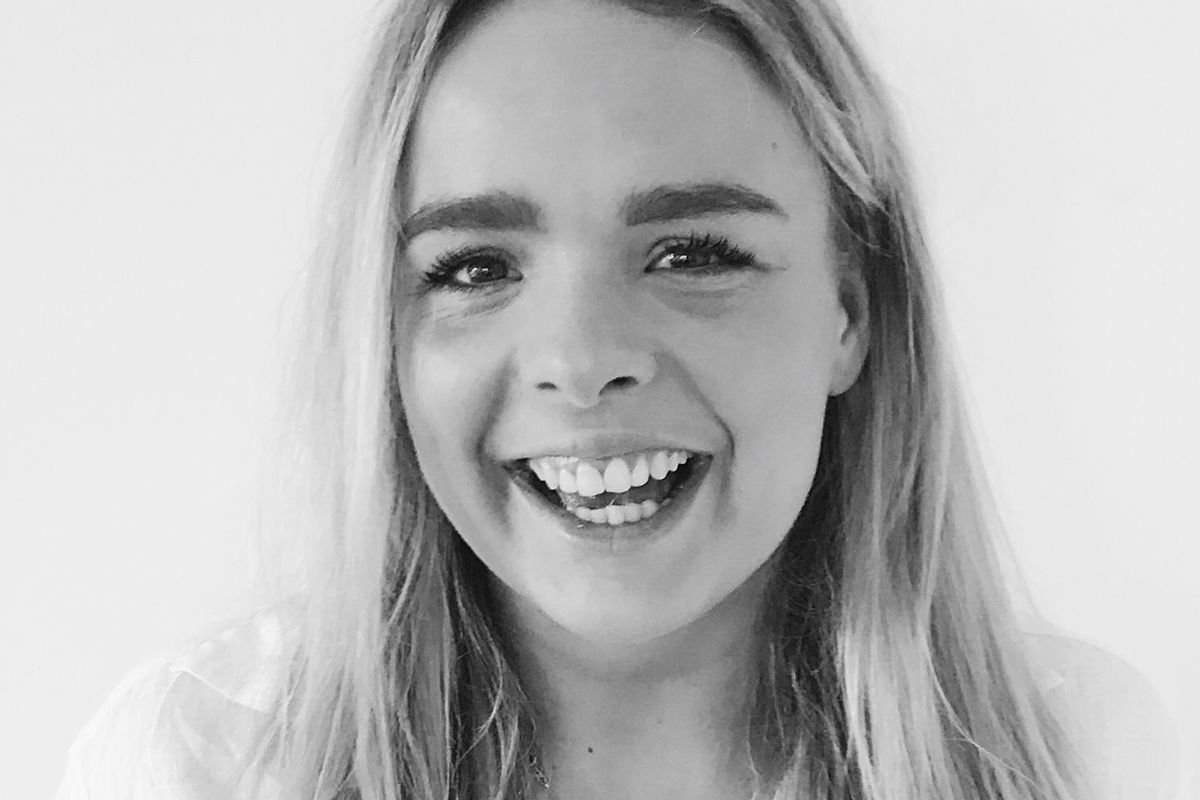 Samantha Dickens
What does design mean to you?

Design has the ability to persuade, connect and inform. Both the aesthetic and functionality of a product add meaning, but the experience encountered by the user determines the success. 

How can design play a role in our future?

Design is critical for a sustainable future. With the advancement of technology and through critical design thinking, a sustainable future will depend on design.
Where would you like to be five years from now?
Five years from now, I would like to see myself working with a group of like-minded creatives in a branding design agency. To be able to collaborate with others will lead to the development of skills and successful innovation.  

Samantha Dickens studied a Bachelor of Design (Honours): Textile and Graphic design at UNSW Art & Design completing her honours year in 2018. 
Image: Samantha Dickens, 2018. Photo courtesy of the artist.