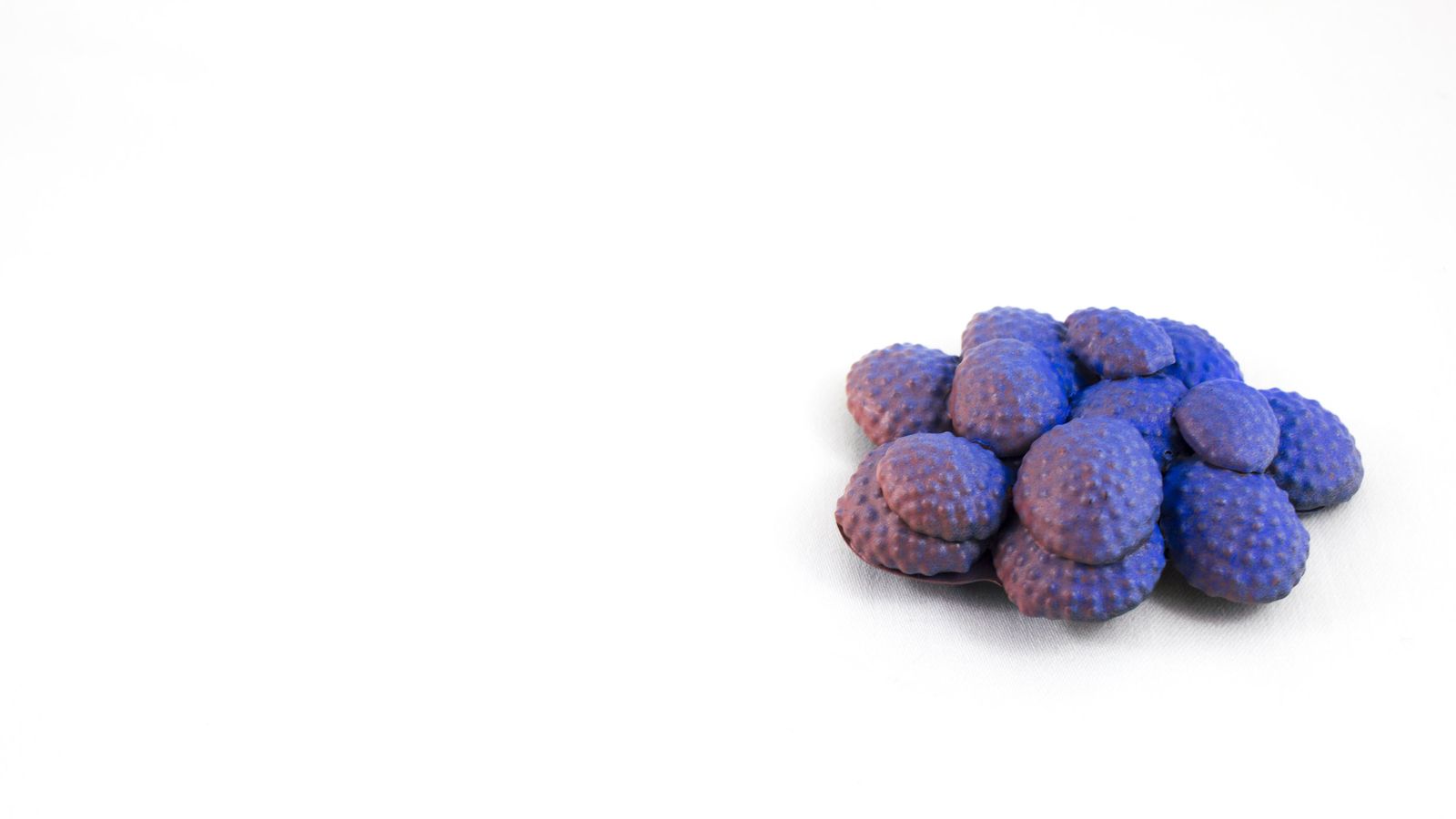 Cove, 2018
Cove explores the connection between jewellery and the body by challenging the concepts of wearability and materiality of conventional jewellery. The work delves into the realm of art jewellery and sculptural design covering a large area of the body to convey its unique and organic artistic expression.
Cove consists of three brooches which mimic natural textures and organic shapes in the juxtaposition of land and sea forms that converge to create a new, individual cluster of colour and texture. Each form is inspired by the repetitive language of texture found within the landscapes of the Blue Mountains and the Central Coast during an exploration of their distinctive environments. Rather than utilising precious materials associated with fine jewellery, Cove emphasises textural qualities and bursts of colour found within nature to create its own concept of what is deemed precious.
Olivia was part of Designing Bright Futures in 2017. 

Image: Olivia Spark, Cove, 2018. Photo courtesy of the artist.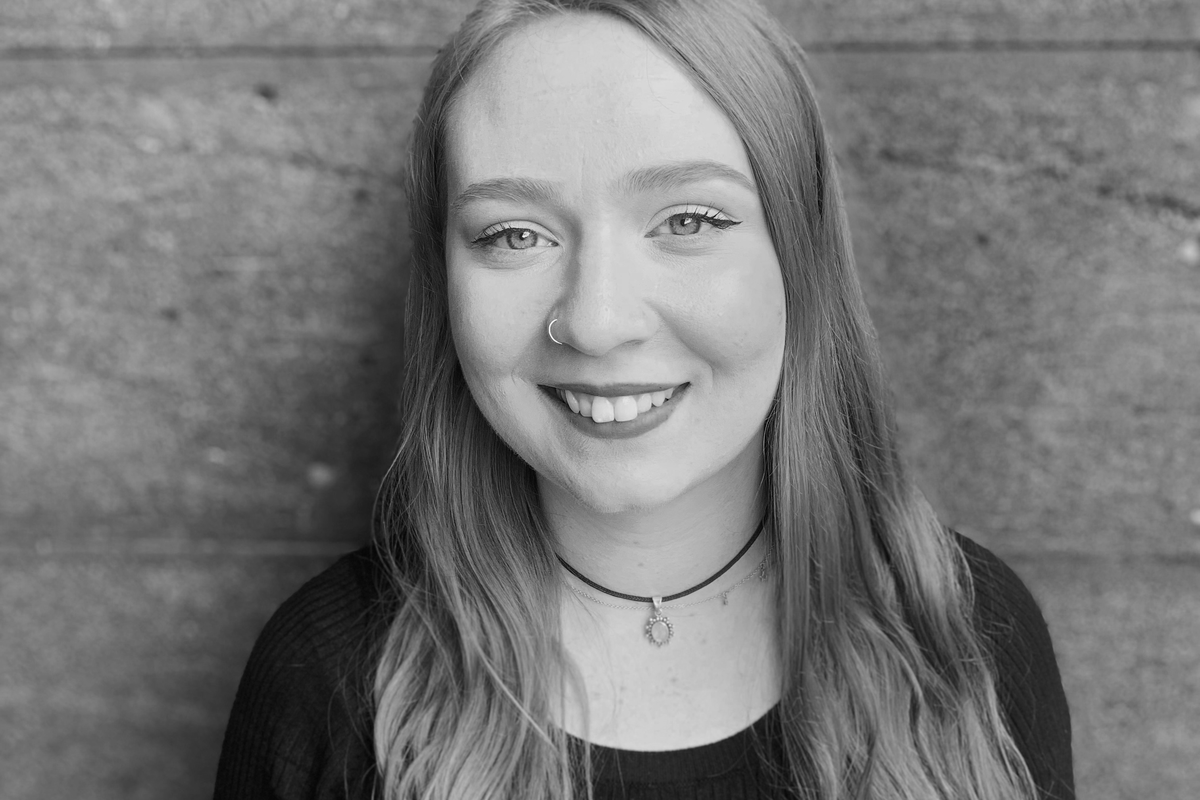 Olivia Spark

Where would you like to be in 5 years from now?
Ideally, I would love to be working in my own jewellery studio creating both wearable and sculptural jewellery pieces inspired by Australian flora. Within this time I would also like to have travelled and gained further inspiration from differing cultures and landscapes to apply to my jewellery making practice.  
How can designers make a difference?
Having a strong understanding of environmental and social issues and implementing these into design thinking and making. This can be used to shift people's concepts of the world and inspire further knowledge to promote change. 

Image: Olivia Spark, 2019. Photo courtesy of the artist.