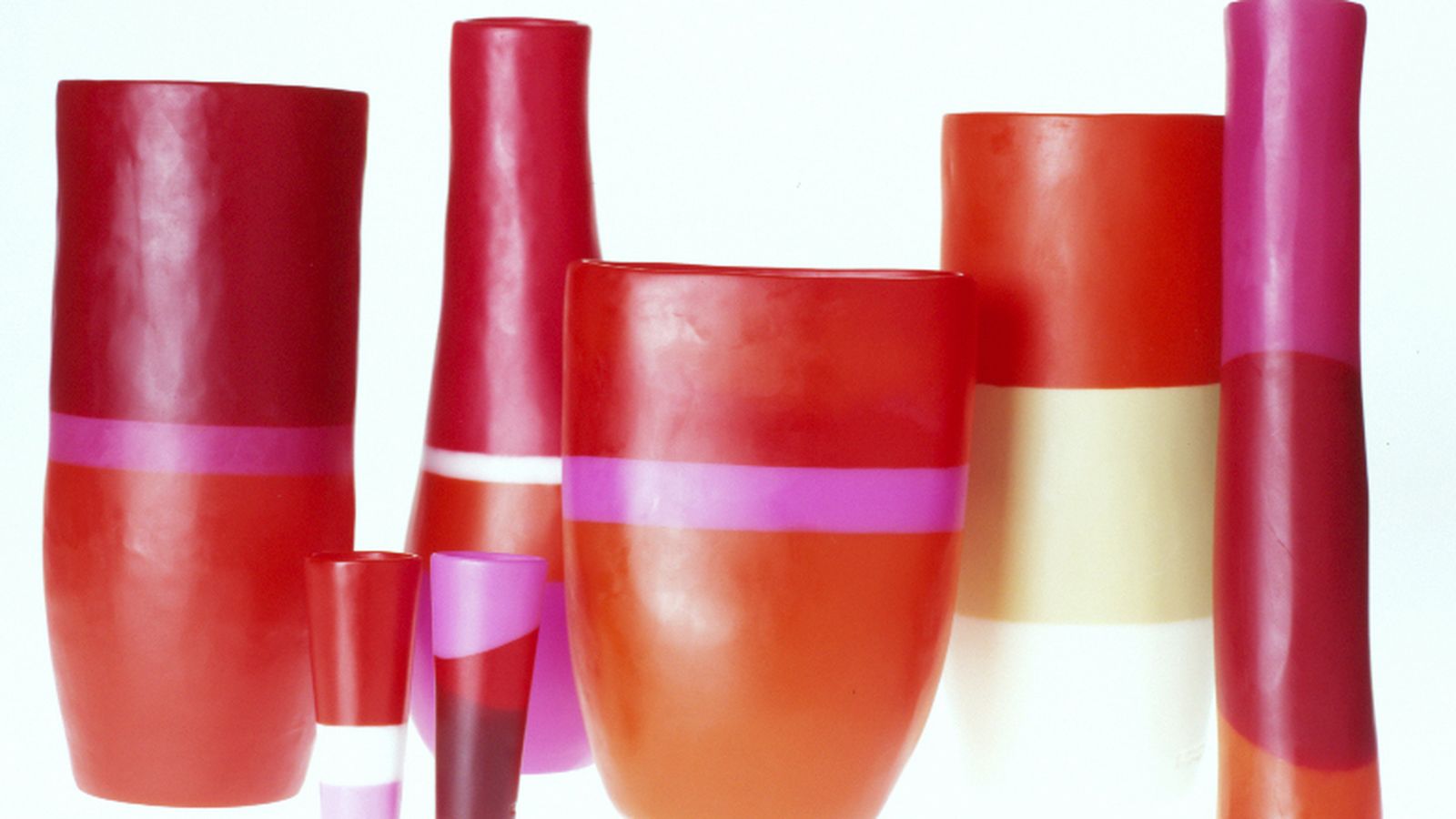 13 December 2002 - 16 March 2003
This major survey exhibition, developed by Object as part of the 2003 Sydney Festival, provides the first comprehensive overview of the distinctive jewellery and homewares of Dinosaur Designs. The exhibition celebrates the work and achievements of the company's three partners – Louise Olsen, Stephen Ormandy and Liane Rossler – who met at art school in Sydney in 1983. 
Since the three designers formed the company in 1985, Dinosaur Designs has grown from a weekly market stall to one of the most successful design-based businesses in Australia, operating its own stores in Sydney, Melbourne and New York as well as exporting to more than twenty countries worldwide. Olsen, Ormandy and Rossler have managed to intersect the boundaries between art, craft, design and business to produce work that is seductive, appealing and loaded with wit, charm and character.
The exhibition traces the history of the company through text, images and examples of work from 1985 to 2002 and aims to showcase some of Dinosaur Designs' most outstanding ranges of work in silver, glass, ceramic and of course their signature medium – resin.
A 64-page colour catalogue has been published to accompany the exhibition. It includes contributions from Jane de Teliga, Sam Griffin, Lesley Jackson, Stephen Crafti, Ewen McDonald, Guy Allenby and the exhibition's curator, Brian Parkes. 

Dinosaur Designs will be showing at Object galleries until 30 March 2003 before touring to Craftwest, Melbourne Museum, Craft Queensland and Cairns Regional Gallery.