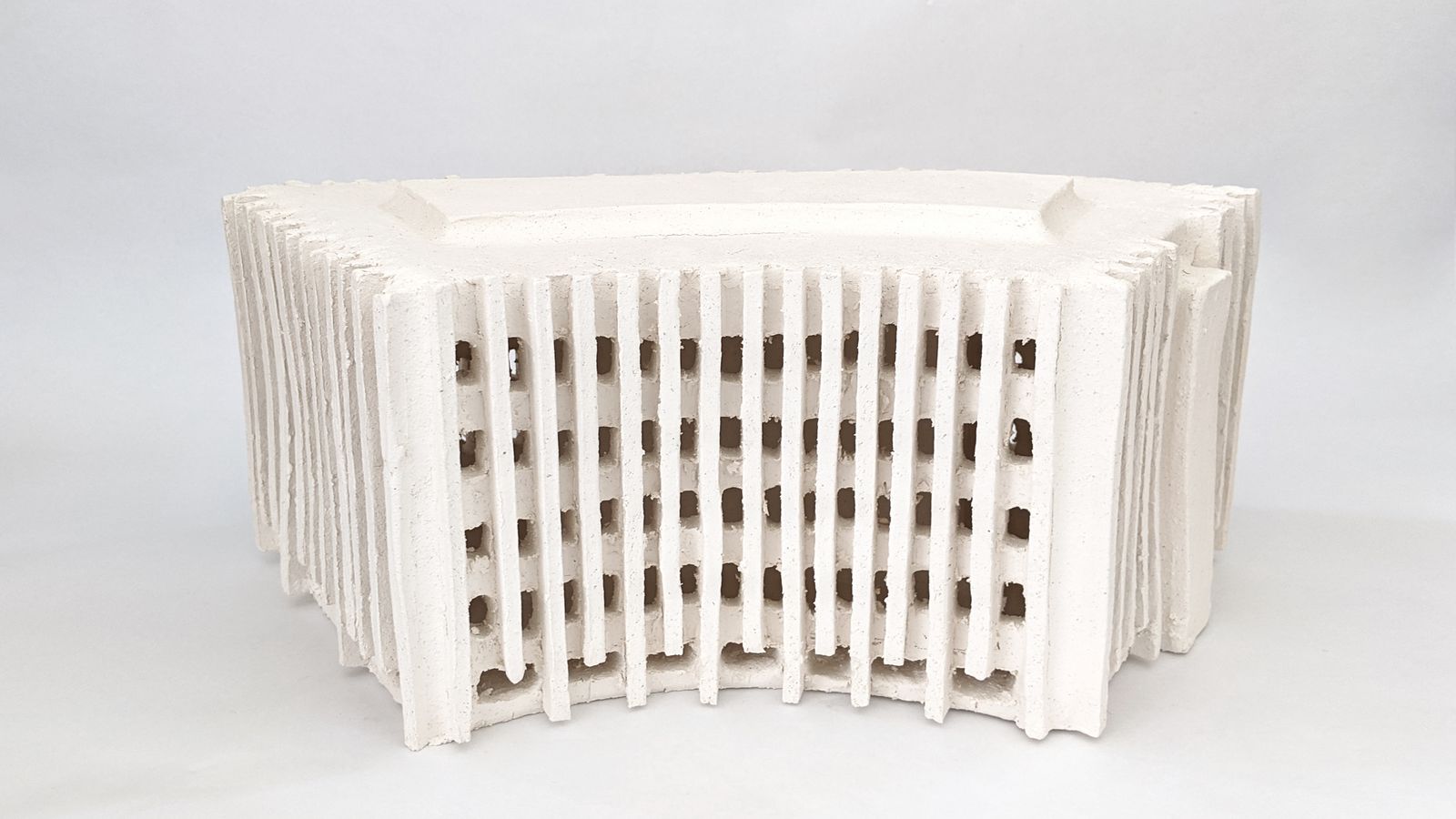 3M Building, 2020
Ceramic (White Grog Raku)
170 x 410 x 200 mm
$1,400
Location: Pymble, NSW
Designer: Hanson, Todd and Partners Architectural Style: late Twentieth Century in the International style
Completed: 1968
Demolished: 2019

The 3M Building was constructed for the Minnesota Mining and Manufacturing Company as their Sydney headquarters on the site of the former Pymble Gas Works in the late 1960s.

In 1989 the building was internally refurbished, though little changed in the following decades until the 3M Company relocated their headquarters to Ryde in 2011.

In 2012 the property was sold to Bunnings, with the intention to demolish and replace it with a new hardware store on the corner site. In 2013, Ku-ring-gai Council commissioned a Heritage Report on the property, and in November 2014 a Heritage Order was placed, preventing demolition of the curved building. Bunnings submitted a DA the following year for their new store and demolition of the 3M building, followed by several years of hearings in the Land and Environment Court.

In June 2019, the Court approved the Bunnings plans, including demolition of the 3M headquarters building.