Matavai and Turanga Building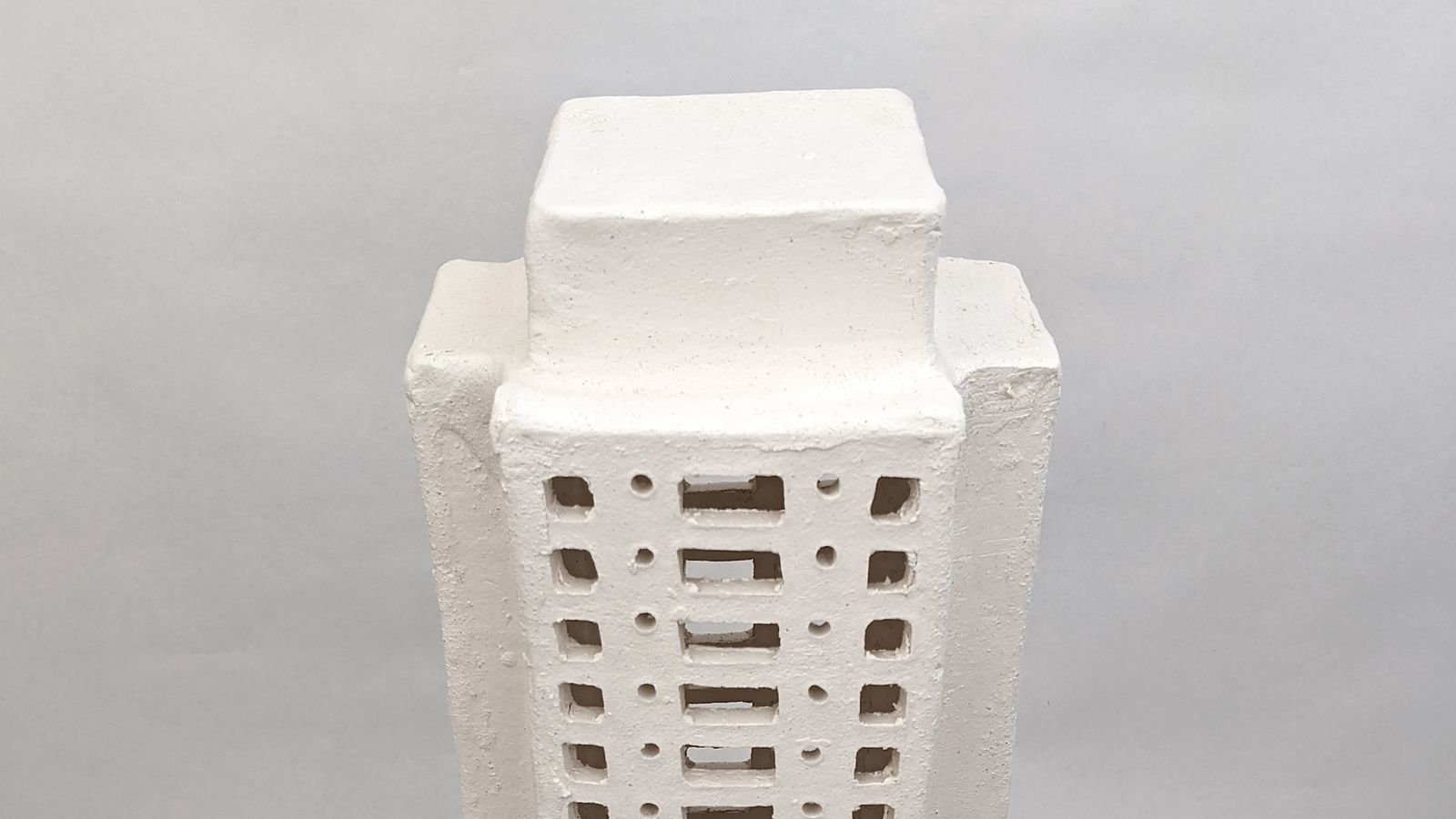 Matavai Building, 2020
Ceramic (White Grog Raku)
570 x 180 x 160 mm

Turanga Building Demolished, 2020
Ceramic (White Grog Raku)
Found Object Glass Vessel 610 x 160 x 160 mm
$2,900.00 Sold as a set
Location: Waterloo, NSW
Designer: NSW Housing Commission
Style: Brutalist
Completed: 1976

'Matavai' and 'Turanga' are twin 30 storey concrete buildings within the Waterloo Social Housing Estate, named after the voyages of Captain Cook, opened by Queen Elizabeth II and Prince Philip in 1977.

During the past few decades, the concrete buildings and surroundings have become infamous due to high levels of violence and crime. Recent years have seen a reduction of this due to a greater level of security, police presence and gentrification of the area.

Plans have been made to redevelop the area as the 'Waterloo Precinct.' People who live in the estate's 30-storey towers will be relocated, their former homes demolished over 15 to 20 years.