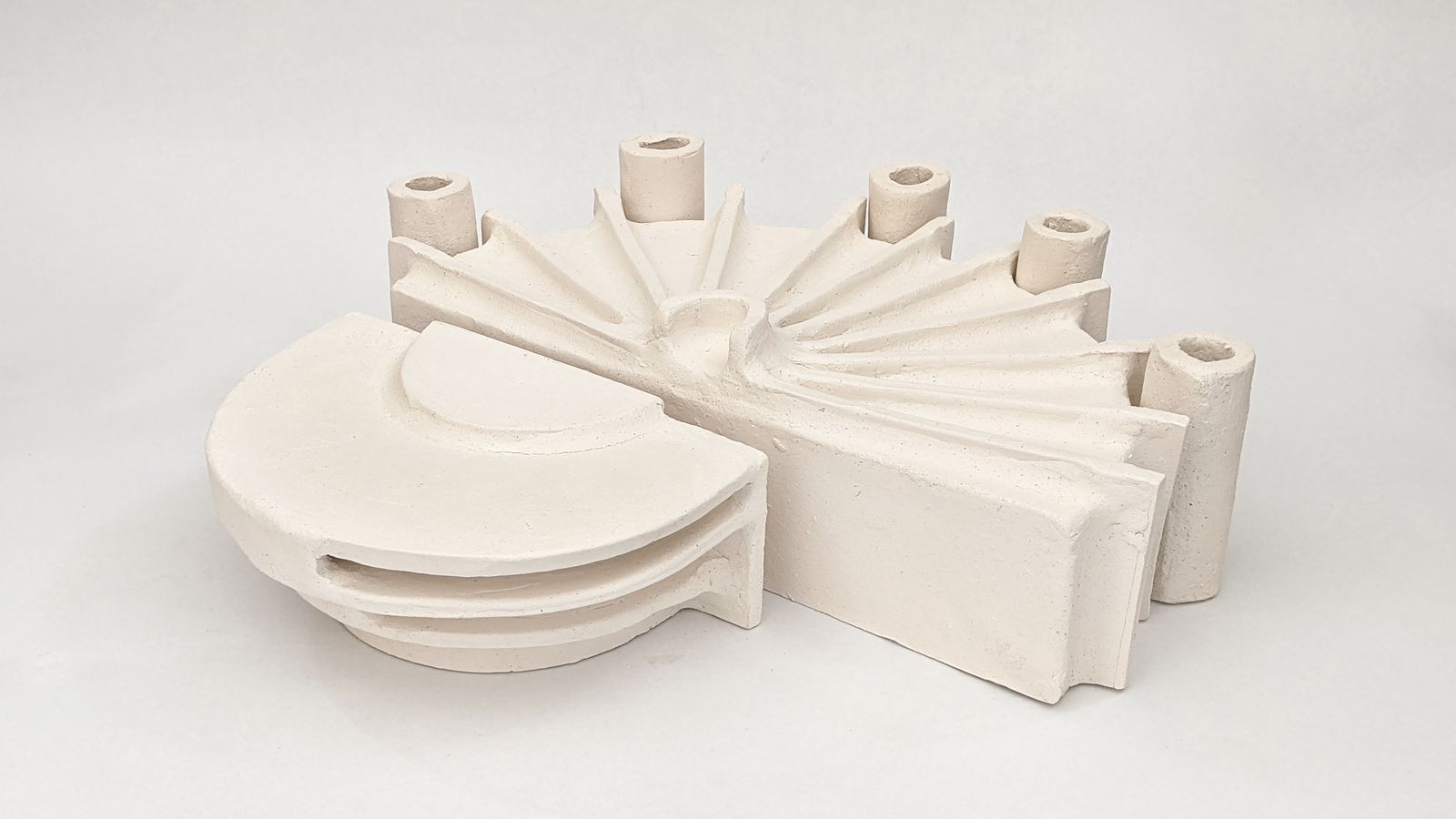 Sydney Convention Centre, 2020
Ceramic (White Grog Raku),
100 x 350 x 350 mm
$1,000.00

Location: Darling Harbour, NSW
Designer: Philip Cox Richardson Taylor Partners Architectural Style: Modern
Completed: 1988
Demolished: 2014

This building was commissioned by the NSW Government and officially opened in 1988, with a new section of the Centre added for the 2000 Olympics. During the games, the venue hosted boxing, fencing, judo, weightlifting, and wrestling competitions. In 1989 it was awarded the Australian Institute of Architects Sir John Sulman Medal for Public Architecture.

Towards the end of its life, Infrastructure NSW stated that Sydney needed world-class facilities to more effectively compete for large events, saying the existing buildings were too small. With that in mind, 2013 saw the building close and later demolished in 2014, making way for a new centre in 2016. The demolition received criticism, with architect John Andrews stating "Why don't they just reuse things and add to them?" after having discovered the demolition plans indirectly from a newspaper article.