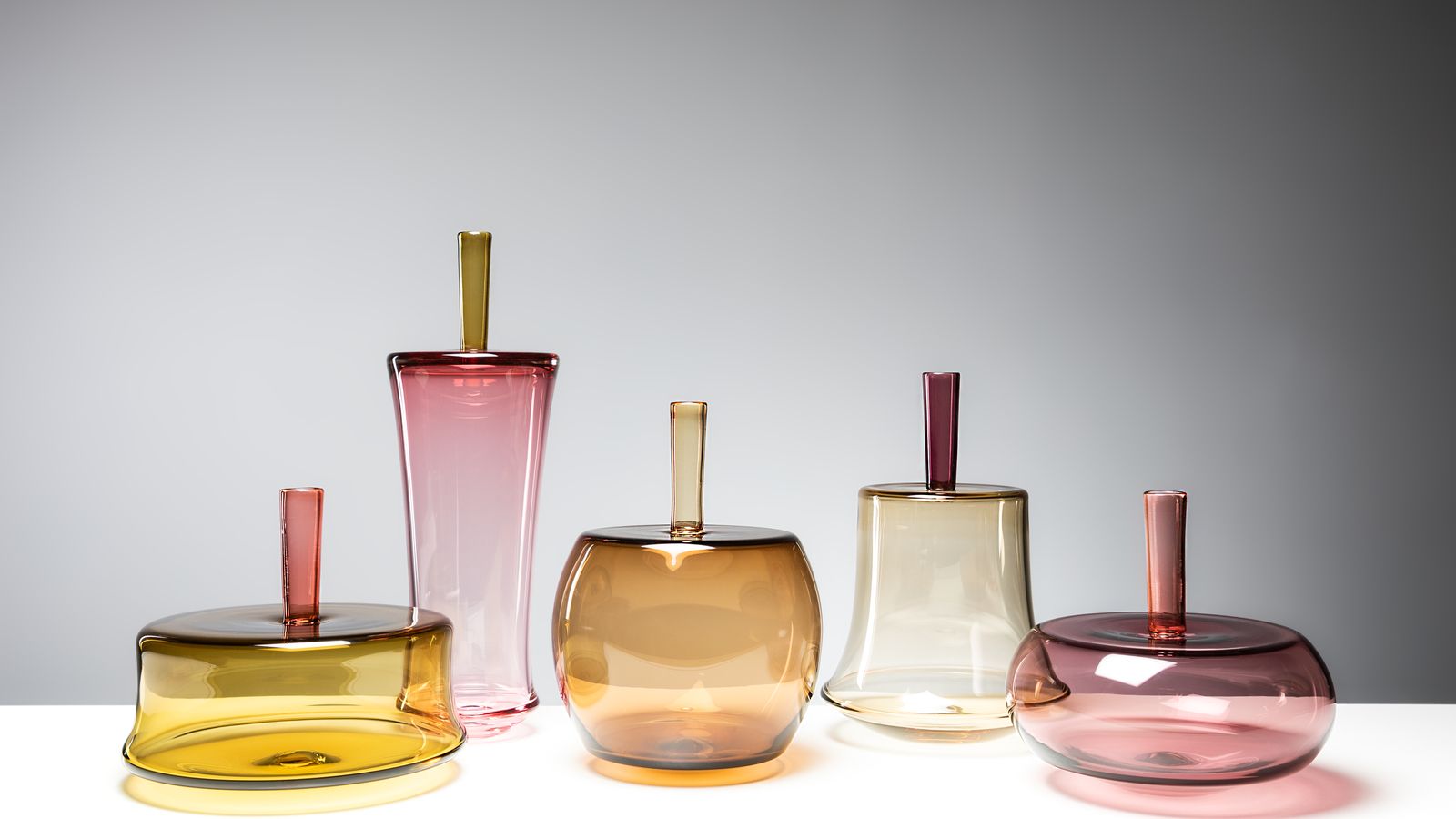 7 October - 16 November 2022
The FUSE Glass Prize is a non-acquisitive biennial prize for Australian and New Zealand glass artists. It provides a platform for artists to push themselves and their work to new limits and focuses public attention on the importance of glass as a medium for contemporary artistic expression.
The winner of the 2022 FUSE Glass Prize is New South Wales-based glass artist Matthew Curtis for his piece Margin, 2022. Curtis receives a $20,000 cash prize.
The David Henshall Emerging Artist Prize, providing $2,500 cash and a professional development residency at JamFactory valued at a further $2,500, was awarded to Sydney-based artist Bronte Cormican-Jones for her entry Sightlines, 2020.

Nicholas Burridge (VIC), Matthew Curtis (NSW), Jess Dare (SA), Mel Douglas (ACT), Liam Fleming (SA), Hannah Gason (ACT), Tom Moore (SA), Jason Sims (SA), Drew Spangenberg (SA), Alex Valero (SA), Janice Vitkovsky (SA), Kathryn Wightman (NZ)
Bronte Cormican-Jones (NSW), Rose-Mary Faulkner (NSW), Alexandra Hirst (SA), Bronwyn Sargeson (ACT), Michelle Stewart (VIC), Jianzhen Wu (SA).
Read more about FUSE Glass Prize here.
Read the FUSE Glass Prize catalogue here
See the FUSE Glass Prize Exhibition pricelist here
Events
Floor Talks - FUSE: Glass Prize and Seed Stitch Contemporary Textile Award
Join artists; Bronte Cormican-Jones, Pam De Groot, Eleanora Pasti and Lynn Pavey for an artist talk about their works on display and a tour of the exhibitions.
Where: Australian Design Centre
When: Saturday 5 November 1pm - 2pm
Free event, bookings required
FUSE is presented in partnership with the JamFactory, Adelaide.
People's Choice Award
Vote for your favourite artwork in the 2022 FUSE Glass Prize exhibition and Win!
Visit the FUSE Glass Prize exhibition and scan the QR code to select your favourite artwork for your chance to win this incredible prize.
One lucky winner will receive:
2 nights accomodation for two people at The Louise luxury suites in the Barossa Valley
1 dinner for two at The Louise
Flights and transfers for interstate travellers
The FUSE Glass Prize is proudly presented by JamFactory and supported by generous donors; Jim Carreker and Helen Carreker, Pamela Wall OAM and Ian Wall AM, David McKee AM and Pam McKee, the Hon Diana Laidlaw AM, Susan Armitage, Sonia Laidlaw, Trina Ross, Maia Ambegaokar and Joshua Bishop.
Top Image: Drew Spangenberg, Curvlinear Ensemble, 2022. Photo: Pippy Mount.
Exhibition by:
JamFactory
Supporting Partners:
Seppeltsfield Barossa

The Louise

The Sofitel

Foundation SA