Green Asylum
Charlotte Haywood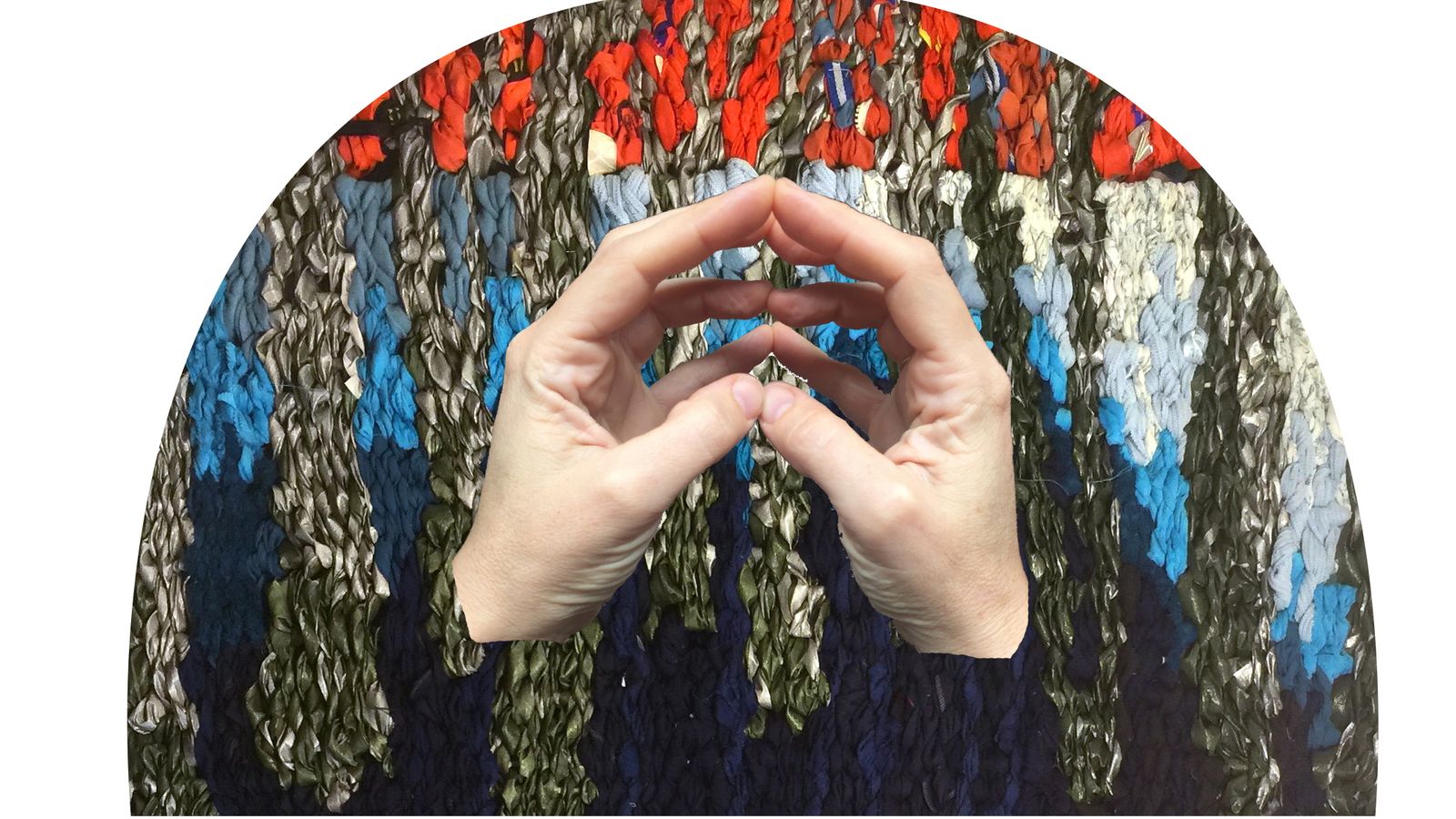 17 August - 27 September
Green Asylum is a large-scale experimental textile and video installation that blurs the boundaries between tapestry weaving and architecture, landscape and language by multi-disciplinary creative Charlotte Haywood. 
Haywood's architectural tapestry and video works tell stories within the Australian landscape seeking narrative and language from the past-present-and-future. Her work is influenced by ephemeral, temporary and sacred shelters, specifically the structures of Indigenous Australia, Asia, Euro-centric steeples and refugee tents from which she creates multi-threaded and multi-narrative architectural forms.
Materiality and tactility are key in these works – the large-scale tapestry weaving embodies cultural practices and rituals that are symbolic of various forms of living, and include re-purposed hospital blankets, tarps, uniforms, high-vis safety gear, life jackets, dressing gowns, sheets, mourning attire, towels, active wear, camo, agri-mat and babies' blankets.
Haywood is interested in culture and landscape and feels in Australia you cannot look at this without engaging with Indigenous culture, language and history.  Her work describes cultural practices, knowledge sharing, navigation, 'emoji', pop content and language that inform our everyday landscape.  She includes diverse cultural and linguistic groups within Australia in her video work which explore the gestures of the hand as a form of communication and action. Haywood reminds us that actions speak louder than words as landscape and language take form.  
Explore the Green Asylum room sheet here

Events for Green Asylum
Green Asylum opening night 
Thursday 17 August,  6-8pm
Australian Design Centre invites you to join us for the open night of Green Asylum by Charlotte Haywood. 
When: Thursday 17 August 6-8pm
Where: Australian Design Centre
RSVP essential, book here
Experimental architectural tapestry - a conversation with Charlotte Haywood  
Friday 18 August, 3-4pm and Saturday 19 August, 11-12pm
Come and join Charlotte Haywood give a guided tour and talk around her exhibition Green Asylum, discussing experimental architectural tapestry and seeking narrative and language from the past-present-and-future.
When: Friday 18 August, 3-4pm and Saturday 19 August, 11-12pm
Where: Australian Design Centre
Cost: Free
Bookings required here

Image: Charlotte Haywood. Living 1. Image courtesy of the artist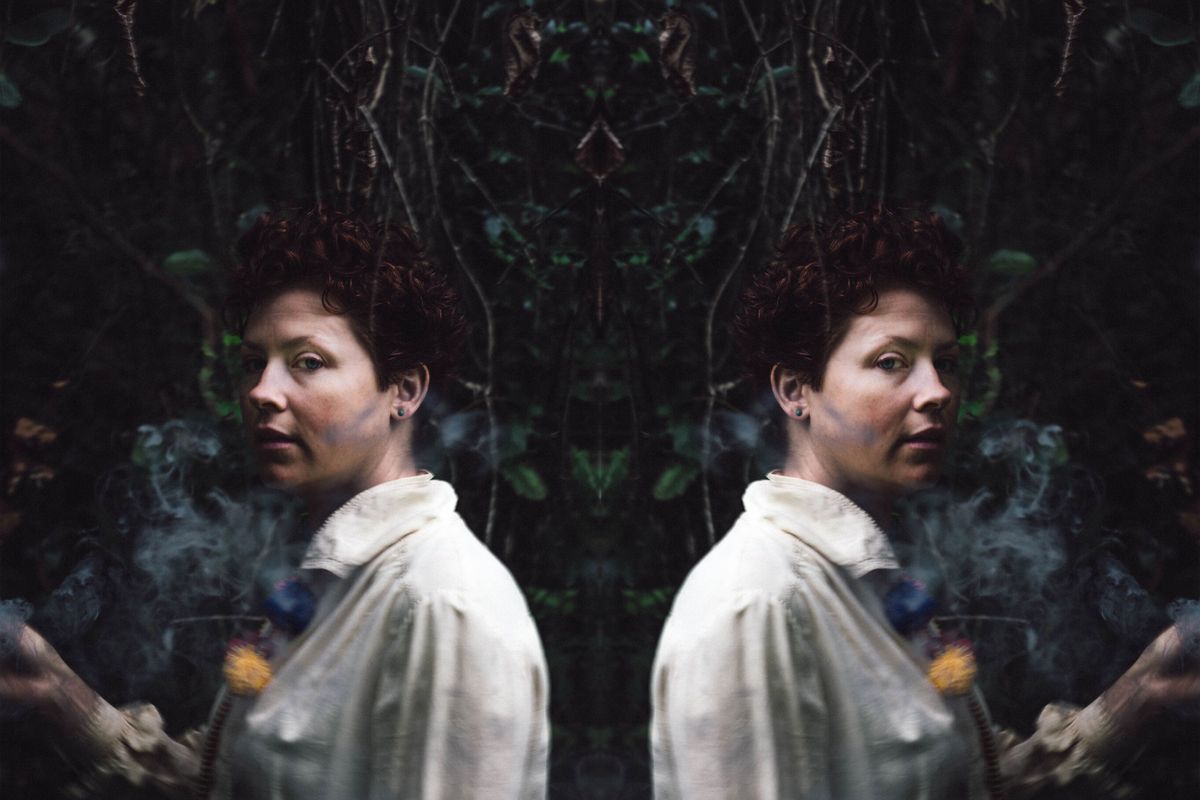 Charlotte Haywood
Charlotte has a unique, multi-disciplinary approach to her practice which centres on a multi-layered exploration of incongruous tensions between nature and culture. She works across mediums including textiles, sculpture, installation and the moving image. Charlotte demonstrates an acute sensibility for connections between the traditional and the modern, exploring cross-cultural pollination.

Haywood is a recipient of Australia Council's New Work grant (2013) for her body of work GREEN INFLUX which furthered her investigation of colour and its value. It also began Haywood's deep re-examination of a shared Australian history and landscape.
The work in her exhibition Green Asylum was supported by Australia Council (2016). With one foot in the present and one in the past, she looks to the future for narratives, intersections and evolutions, holding symbol and language as crux.
She has completed residencies in India, Peru and Thailand where she focused on traditional and cross-cultural practices. She has also been involved in collaborative projects in Vanuatu and Indonesia as well as working extensively in costume and design in film and television.
Charlotte's work is collected by the Powerhouse Museum, Sydney, ARTBANK and privately.

Image: Portrait of Charlotte Haywood, courtesy of the artist.