Transformative Repair x ADC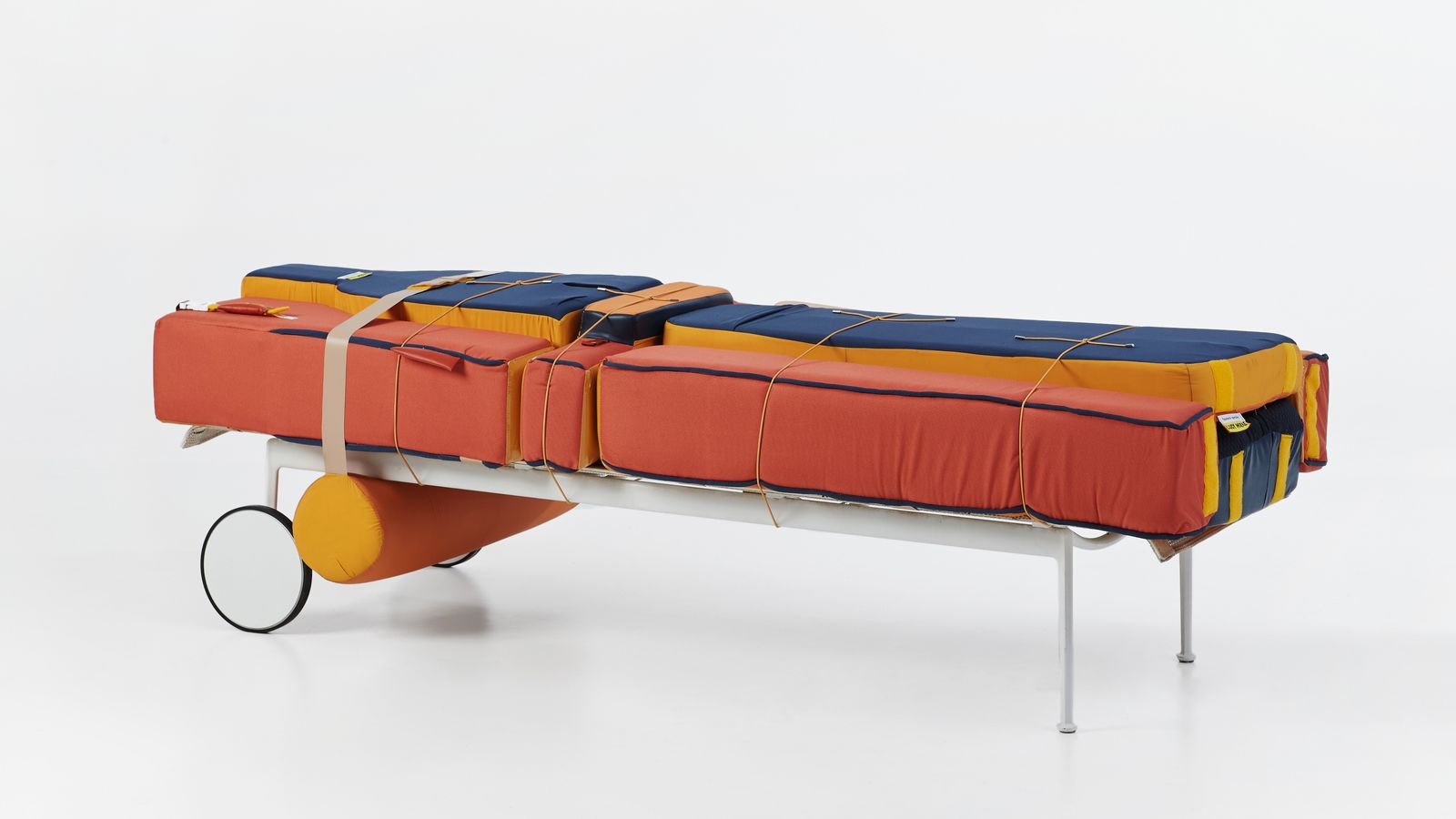 Transformative Repair x ADC : Design Auction

Join us for this ground-breaking design event - an auction of creatively repaired broken objects provided by notable climate change activists and reinterpreted by leading designers.
Where: Australian Design Centre, 101 - 115 William St, Darlinghurst NSW 2010
When: Thursday 9 June, 6-8pm
Find out more about the project, the designers, the objects and the transformative repair process: transformativerepair.net
View the Digital Auction Catalgoue here
Promoting the value of reuse and repair
On Thursday 9 June 2022 Australian Design Centre will host an auction of creatively repaired broken objects. A selection of emerging and leading Australian artists, designers and craftspeople were commissioned to reinterpret these objects using innovative approaches to repair and reuse. The objects were provided by notable climate change activists, creatives and champions of design from Sydney and the Illawarra.
From 2 - 10 June 2022 this exciting and eclectic mix of objects will be on display at the Australian Design Centre.
Contributors:
Hugo Gruzman × Kyoko Hashimoto - with Ebony Satchwell
Tim Flannery × Illiam Nargoodah
Edra & The Campana Brothers × Adam Goodrum
Bianca Spender × Lucy McRae
Sally Dan-Cuthbert × Liz Williamson - with Tulla Carlson
Yael Stone × David Caon
Lead Research Investigators, Guy Keulemans and Trent Jansen developed the project to test new models for the sustainable use of materials and products and establish new opportunities for consumers and collectors to thoughtfully repair their broken things. With the aim to expand the market and value of transformative practice, this project imagines a more sustainable design future.
Lead Research Investigators: Guy Keulemans, Trent Jansen
Partner Investigators: Lisa Cahill, Brian Parkes
Transformative Repair Advisors: Gay Hawkins, Liane Rossler, Joanna van der Zanden
Auctioneer: Andrew Shapiro
Communication Design: Baron Chau
Photography: Traianos Pakioufakis and Carine Thévenau
ADC Project Team: Laila Bazzi, Zoe Baumgartner, Felicity Brading, Rhadi Bryant, Lisa Cahill, Alix Fiveash, Holly Williams
Transformative Repair Project Team: Guy Keulemans, Trent Jansen, Baron Chau

Transformative Repair is a partnership with ADC, the University of South Australia, the University of New South Wales and JamFactory Craft and Design, funded by the Australian Research Council.
Associated Event
Transformative Repair x ADC: Floor Talk
Join us to preview the auction items for a Floor Talk with the curators and designers.
When: Saturday 4 June, 2-3pm
Where: Australian Design Centre
Free event, book here
Image top: Lucy McRae, Bianca Spender × Lucy McRae, 2021