Klaus Moje: Glass
Living Treasures: Masters in Australian Craft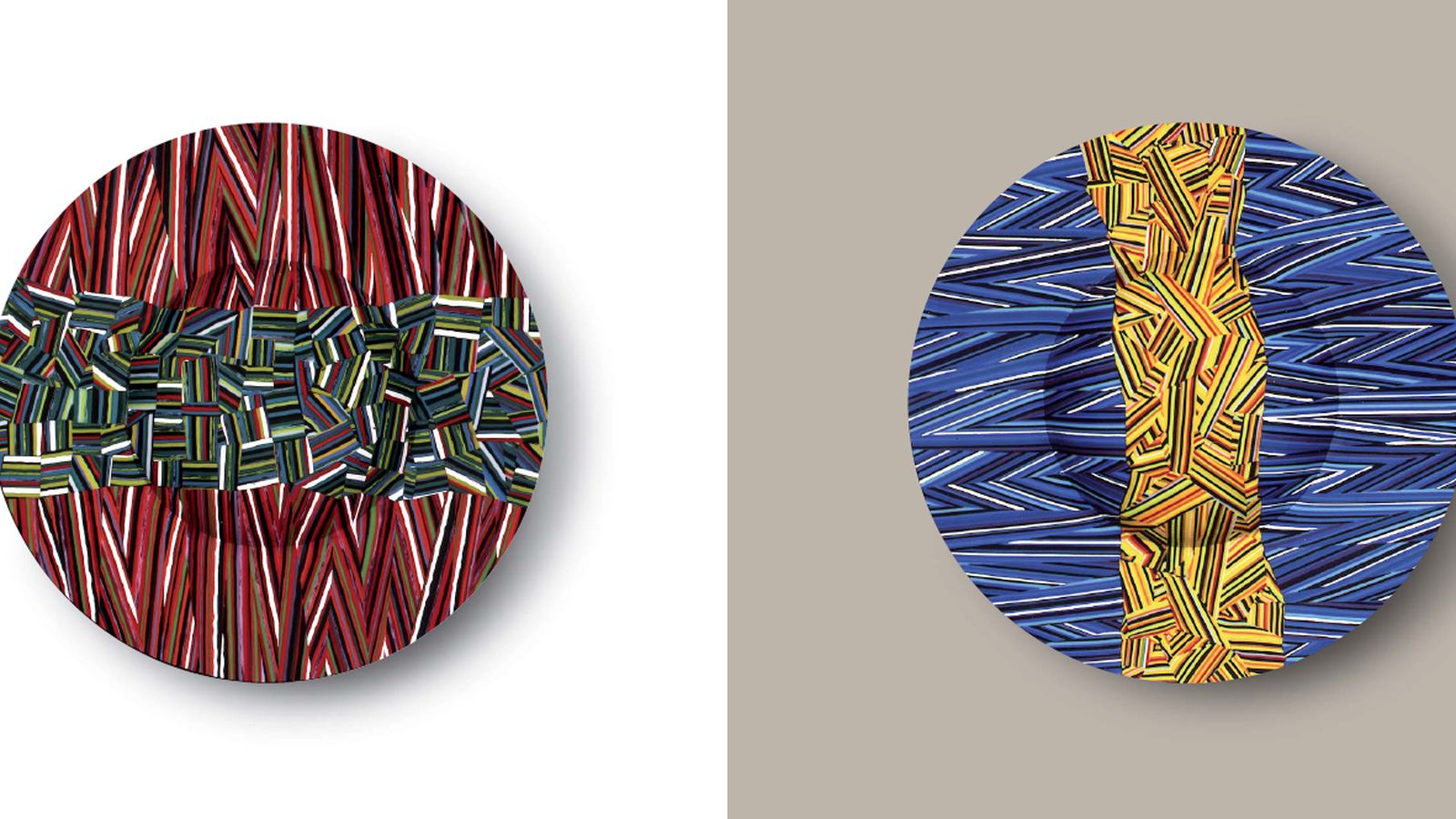 2006-2008
The inclusion of glass artist Klaus Moje in the inaugural selection of artists for Australian Design Centre's Living Treasures: Masters of Australian Craft project lends deserved and added distinction to an already illustrious and fêted career. Hailed internationally as the founder of modern kiln-formed glass, he is not only one of the most influential and iconic figures within the Australian studio glass movement, his significance clearly reaches far beyond. The Moje reputation carries the authority of a 50-year practice that spans three continents and stands testimony to a mastery that resonates with iron-bark integrity.
But the Moje career is far greater than the sum of his vast catalogue of works. A life story of almost filmic proportion reveals a pioneering protagonist, one of a band of studio-glass brothers carving an audacious modern chapter into the chronicles of glass history. This seemingly extravagant statement is made entirely without hyperbole; that the studio-glass movement constituted an artistic renaissance, at a time when glass was predominantly an industry of manufacture, is simply irrefutable. And Moje was a standard-bearer of the revolution, riding the wave of a career that itself appears beautifully weighted, almost crafted, into the classic structure of a three-act play. 
In latter years, courtesy of his age, era and ethnicity, Moje has borne the stamp of the pedagogue, but is in reality a charming and benign dictator, and generous mentor to all who share his vocational zeal. Above all, he has remained a staunch advocate for his craft, tirelessly bringing his increasing influence to bear on the advancement of both professional practice and colleagues alike. In the 25 years he has resided in Australia he has demonstrated an unwavering commitment to both the development of Australian studio glass and to the promotion of its profile abroad. In truth, however, he has never been an isolate or patriot in any provincial sense – in both practice and philosophy he remains a glass citizen of the world. 
Megan Bottari

The above text is an extract from Klaus Moje: Glass, the exhibition catalogue, available for purchase through Object Shop
Klaus Moje is an Australian Design Honouree. Explore Australian Design Honours here
Image (top): Klaus Moje, Untitled from the Penetrating series, 2003-2005. Photo courtesy ADC
Australian Design Centre, Sydney
11 November 2006 – 7 January 2007
Bathurst Regional Art Gallery, NSW
2 Feb – 18 March 2007
Canberra Museum & Gallery, ACT
30 March – 10 June 2007
Dubbo Regional Gallery & Museum, NSW
16 June – 29 July 2007
Broken Hill Regional Art Gallery, NSW
3 August – 9 September 2007
Jam Factory, SA
14 September - 21 October 2007
Geelong Gallery, VIC
29 October 2007– 13 January 2008
Cairns Regional Gallery, QLD
25 January –   16 March 2008