Les Blakebrough: Ceramics
Living Treasures: Masters of Australian Craft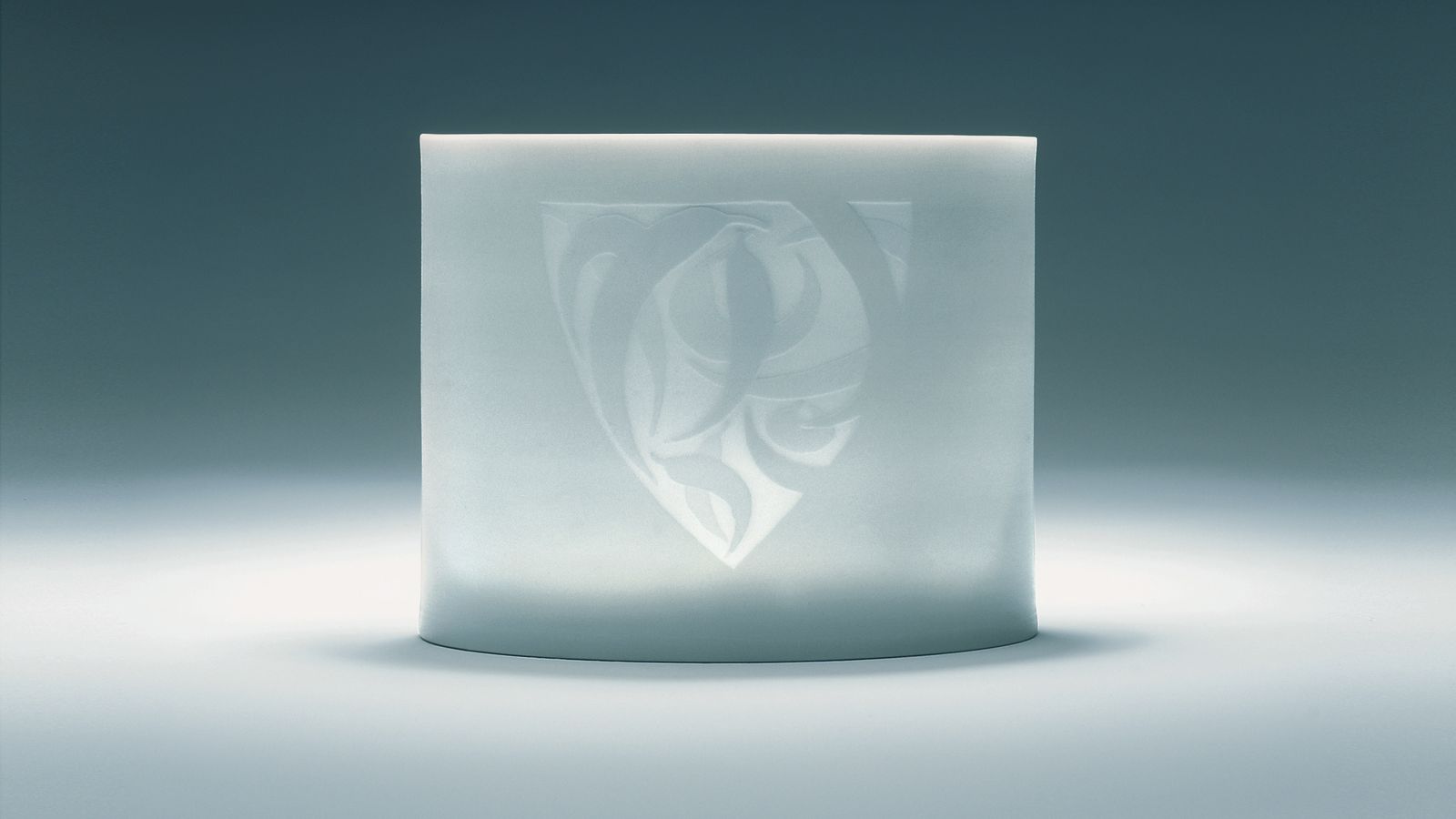 ---
2005 – 2007
In a career spanning five decades, Les Blakebrough (born 1930) has become one of Australia's most acclaimed and influential ceramic artists. His body of work has ranged from earthy functional wares to more recent, delicate forms. The ethereal beauty of these later works emphasises the translucency and fragility of the Southern Ice Porcelain he trademarked and spent more than five years developing. His passionate research and development of the techniques and materials of ceramics have led him on journeys of discovery from studying with master potters in Japan in the 1960s to working with leading manufacturers of industrial ceramics in Scandinavia in the 1990s. 
Blakebrough has made an extraordinary contribution to visual art, craft and design in Australia as a practitioner, teacher, mentor and visionary advocate. He has been Director of the Sturt Pottery and Sturt Workshops, a founding member of the Crafts Board of the Australia Council, Head of Ceramics at the Tasmanian School of Art and a Principle Research Fellow at the University of Tasmania. He has been awarded numerous awards and commissions and his works are held in all major public collections in Australia and in many others around the world.
Les Blakebrough is an Australian Design Honouree. Explore Australian Design Honours here
Download the Exhibition Room Sheet
Australian Design Centre, Sydney
19 November 2005 – 15 January 2006
Hawkesbury Regional Gallery, NSW
10 February – 19 March 2006 
Craft, ACT
6 April – 14 May 2006
Form Gallery, WA
2 June – 23 July 2006 
Bathurst Regional Art Gallery, NSW
24 August – 8 October 2006
Tasmanian Museum & Art Gallery, TAS
7 December 2006 – 13 February 2007
Tweed River Art Gallery, NSW
13 December 2007 – 3 February 2008
Noosa Regional Gallery, QLD
12  March – 20 April 2008
Lake Macquarie City Art Gallery, NSW
9 May – 22 June 2008 
Bega Regional Gallery, NSW
18 July – 16 August  2008
Mornington Peninsula Regional Art Gallery, VIC
10 September–2 November 2008
Devonport Regional Gallery, TAS
30 January – 1 March 2009
---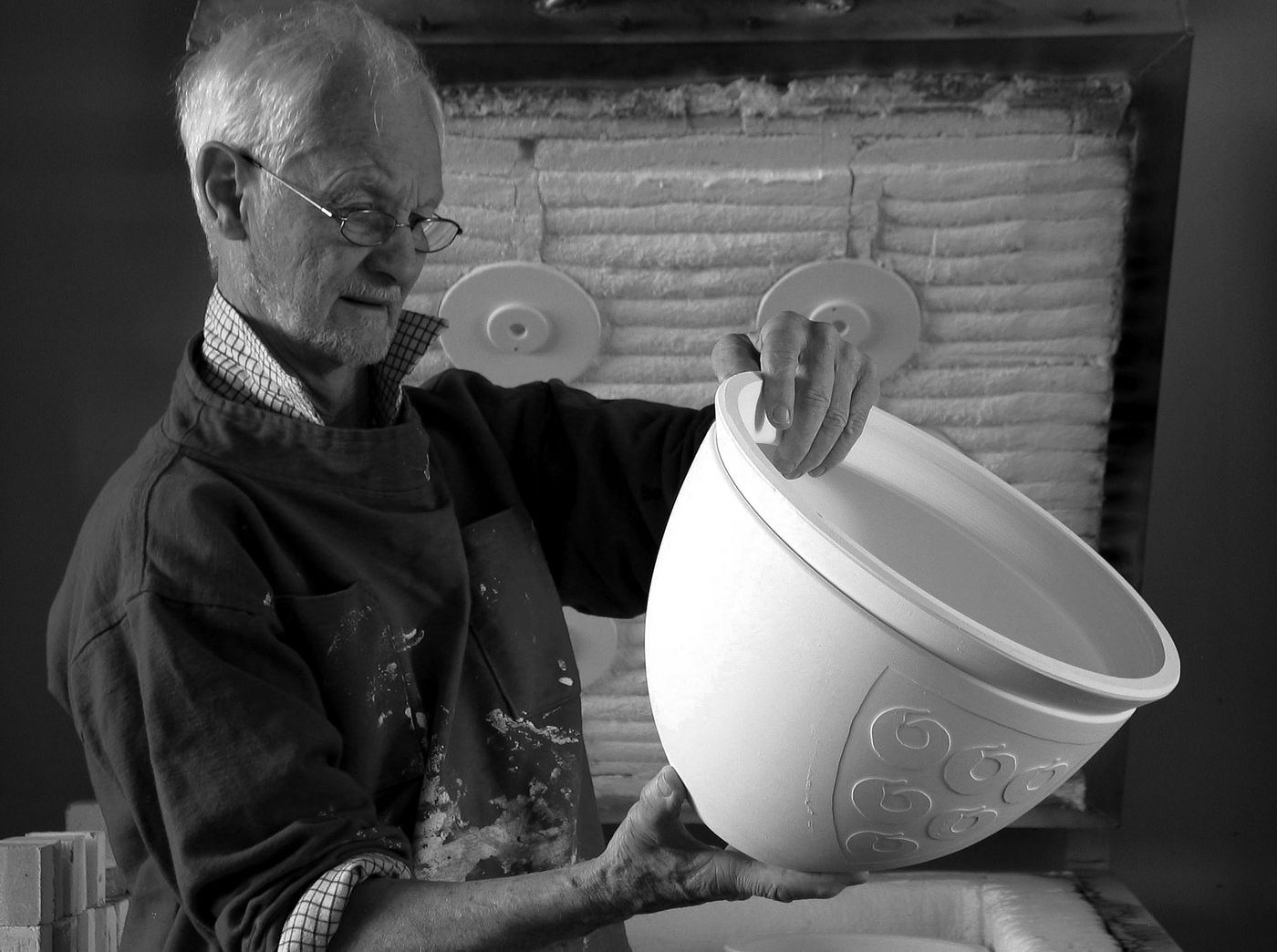 Image (above): Les Blakebrough, Oval Form (from the 'Forest Floor' series), 2004, unglazed Southern Ice porcelain, deep etched, shellac resist. Photo: Peter Whyte.
Image (below): Les Blakebrough in the Ceramics research unit at the University of Tasmania inspecting a recently etched large bowl. Photo: Lynda Warner.