Nick Mount: Glass
Living Treasures: Masters of Australian Craft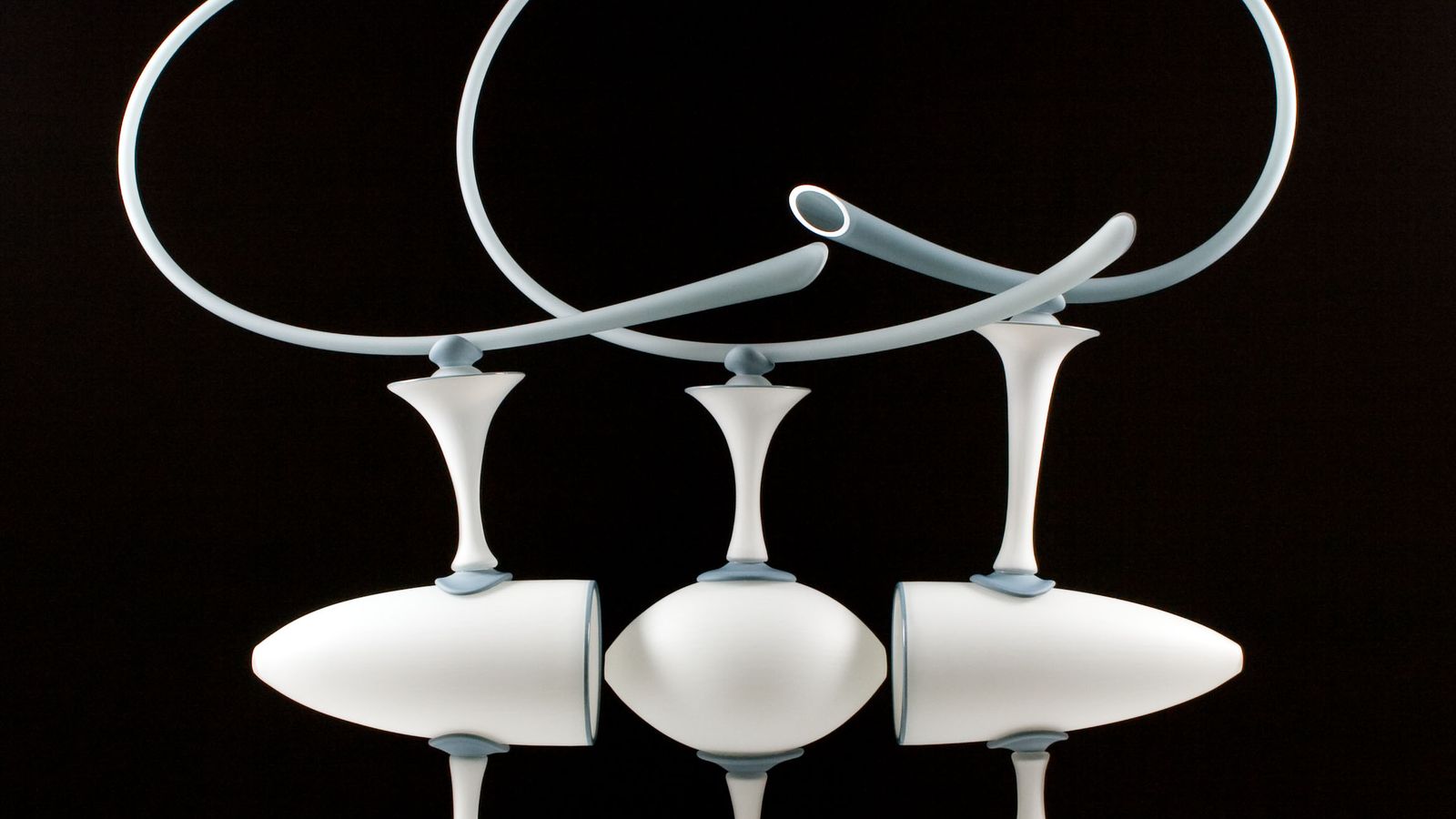 2012-2015
Nick Mount is one of Australia's most accomplished and celebrated studio glass artists. He has been at the forefront of innovation and achievement since the early 1970s. As such it was only fitting that Nick was awarded his status as ADC's seventh Living Treasure in the Masters of Australian Craft series. Nick creates sculptural assemblages that range in scale and character, they offer 'limitless potential' and combine a respect for traditional Venetian glassmaking techniques with a wry Australian wit.
Nick Mount is an Australian Design Honouree. Explore Australian Design Honours here
Image: Nick Mount, Scent Bottle Combination, 2012. Photo: Pippy Mount.
Australian Design Centre, Sydney
8 September - 3 November 2012
Geelong Gallery, NSW
15 February - 12 May 2013
Latrobe Regional Gallery, VIC
3 August - 29 September 2013
Wagga Wagga Regional Gallery, NSW
January 2014 - March 2014
Canberra Glassworks, NSW 
15 May - 20 June 2014
Jam Factory, SA
11 July  - 14 September 2014
Bellevue Arts Museum, Bellevue, WA, USA
October 2014 - February 2015
Urban Glass, Brooklyn, NY, USA
March to May 2015.