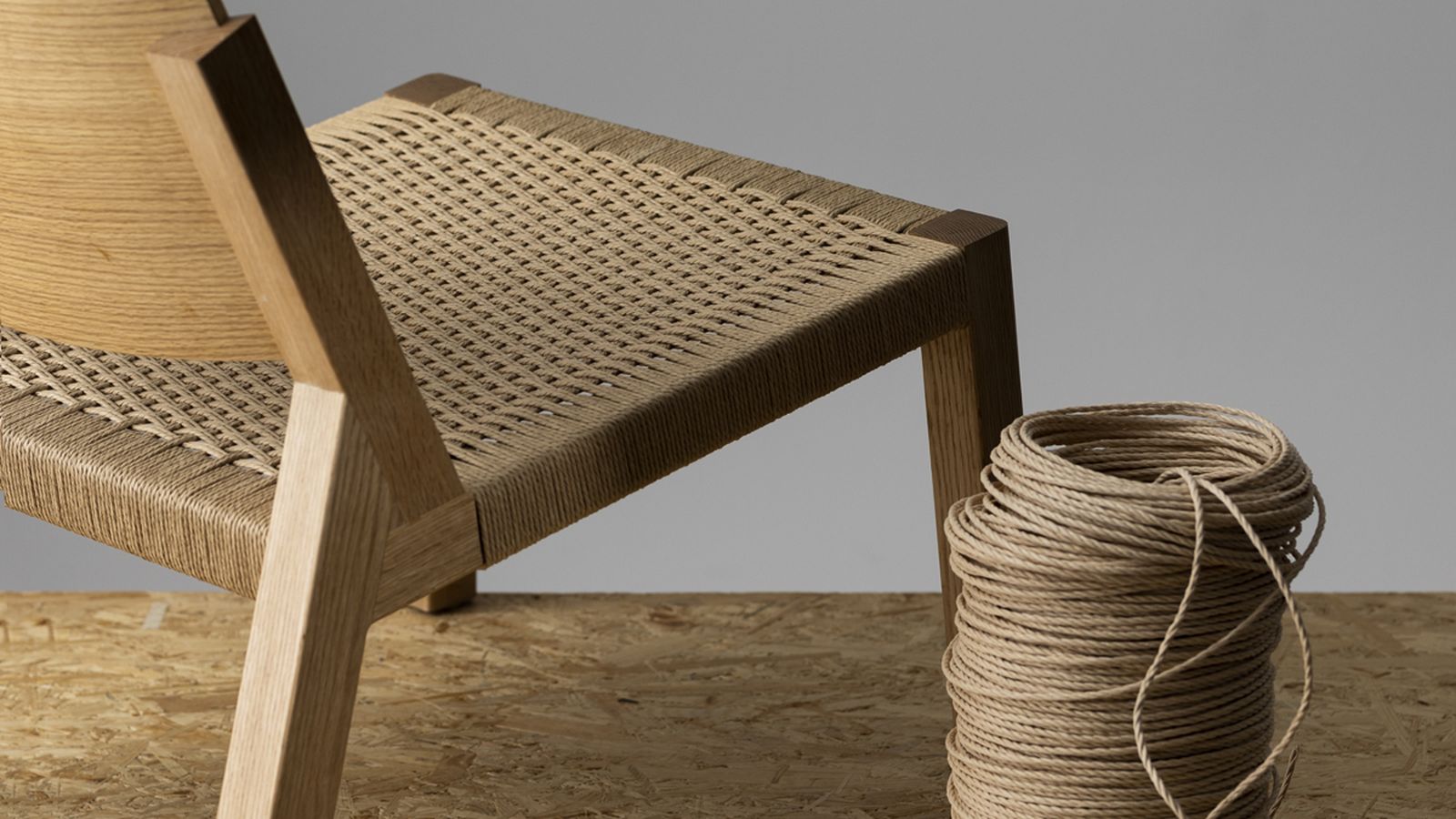 18-21 May 2023
Australian Design Centre presents ten designers at the upcoming Melbourne Design Fair, curated by Rina Bernabei and Lisa Cahill in a booth collaboration with Australian Tapestry Workshop.
Featured designers are:
bernabeifreeman | Jan Downes | Ben McCarthy | Stephanie Phillips | Timothy Robertson | Kenny (Yong-soo) Son | Upcycled Glassware | Zoë Veness | Dominic White | Liz Williamson
Melbourne Design Fair is an annual platform curated by the National Gallery of Victoria and delivered in collaboration with the Melbourne Art Foundation, for designers, commercial galleries, design agencies and organisations to come-together under one roof to promote and sell the best collectible design from Australia and the world.
Taking place at the Melbourne Convention and Exhibition Centre from 18 – 21 May, the Fair will feature work for sale from more than 150 designers across 60+ presentations.
Buy tickets and find out more here
When: 18–21 May 2023
Where: Melbourne Convention and Exhibition Centre
Tickets: $10 - $35

Fair Open Days:
Vernissage:
Thursday 18 May 5.00pm – 9.30pm
General Admission:
Friday 19 May: 12.00pm – 7.00pm
Saturday 20 May 10.00am – 6.00pm
Sunday 21 May 10.00am – 5.00pm
Enquiries: hello@australiandesigncentre.com
Gather Stool, 2023
Merino wool, leather, oak
NFS

With opulent folds of luxurious merino blanketing, the Gather stool evokes recollections of domestic comfort and ritual. The solid timber geometric base is a brutal contrast to the gathered and fringed blanket upholstery that is fixed in place with leather strapping, blurring the boundaries between soft and hard domestic furniture.
Working closely with Waverley Mills to design and manufacture the 100% Australian-grown wool blanket, the Gather Stool celebrates traditional craftsmanship and speaks of our past and present.
Rina Bernabei and Kelly Freeman create beautiful, intuitive, and functional designs that explore the significance of products in our lives. From furniture to textiles, they assume an artisan approach to their work, through their considered design process and their combination of traditional crafts and manufacture.
They create products with embedded meaning and enhanced materiality, to enrich the relationship the user has with the products they live with. This approach aims to give longevity to their products for a sustainable future.
bernabeifreeman's work has been widely published, exhibited and awarded, including at the Powerhouse Museum, the Salone di Mobile and The Milan Triennale.
Materialised, 2022
fabric, porcelain slip, various sizes
prices ranging from $250 - $320
Jan's finished pieces are reminiscent of the tactility of everyday fabrics such as cuddly toys, clothing, bed sheets and drapery. Jan hopes her pieces may trigger memories and tell stories of our lives.

Jan Downes is a ceramic artist based in Sydney. She has been practicing and exhibiting locally and internationally for 30 years. Currently Jan is focused on the materiality of fabric and porcelain. The forms are cast in sewn fabric moulds. The carapace records the shape, gathering, folding, drapery and textures of the cloth and imprints of the stitchery.
Wilton Chair, 2021
American Oak, woven paper cord
NFS
The Wilton Chair was created as a relaxed side chair for a small apartment. Comfortable yet compact. Sturdy, yet easy to move. Celebrating timeless materiality, and absolute attention to detailed craftsmanship.
The heart of the structure comes from a three way join in the back leg, drawing inspiration from Japanese joinery techniques, the complexity provides physical strength and visual simplicity. The seating material is hand woven from 250m of unlaced Danish cord in an archetypal basket weave. The back rest is a custom moulded plywood which is a strong, light, comfortable and sculptural form. All these elements come together holistically, with attention to every detail in a crafted heirloom piece.
Ben McCarthy is an independent industrial designer in Sydney working on projects for a small range of clients around the world as well as being Head of Design at Michael Young Limited and a maker of one-off furniture, art pieces and installations.
Ben's work has won various global design awards including Red Dot, IF Awards, Good Design and German Design Awards and has been exhibited worldwide.
Nine selected ceramic works
Prices ranging from $525-625
Stephanie's ceramic work is bold, textural, architectural, and always sculptural. She playfully manipulates negative space in and around each piece, making forms that are abstract and jaunty while at the same time monumental. Texture is vital and is achieved by leaving the fired clay in its natural state or with her meticulously developed, signature sandy glaze. Seedpods, plants and animal horns are some of her many muses and their forms are often suggested in Stephanie's work.
With a background in visual merchandising and set dressing clay has been Stephanie Phillips' main passion for the past decade. Once Stephanie learnt coiling, she steered away from the wheel and the notion that pottery should always be functional having great fun attempting to defy gravity with her deceptively light hand-built pieces. Her largest works are over half a meter tall and she also creates more petite "mini" incarnations.
Stephanie's work can be found on her website, at The DEA Store in Sydney, Mociun in New York and at Pepite in Melbourne.
Kinoko, 2022
Carrara Marble, bronze
NFS
Kinoko, meaning mushroom, is a table lamp inspired by the playful characters of fungi. The series draws on the aesthetic of simplicity by creating an everyday object that draws on design values existing in the natural world.
Kinoko features a two-piece marble shade with a bronze diffuser that dissipates the light, allowing a warming yet gentle glow through the material above and below, reinforcing its purpose of creating an inviting atmosphere.
Fascinated by the relationship between nature and architecture, Timothy Robertson develops unique designs deriving from a methodical inquiry into the built environment, flora, and culture. With a firm belief in honesty and harmony, Timothy Robertson's work celebrates materials and manufacturing, both traditional and digital, exploring material tactility and innovative details that welcomes an intriguing investigation.
IBSA Series, 2017-2022
carbon steel, 999 silver, 925 silver, 24k gold
prices ranging from $520 - $1300
With the idea between decorative and functional and the ability to transcend both craft and design mediums, Kenny is interested in creating work that has the ability to interact physically and emotionally with the users, essentially giving longevity to the object.
Kenny (Yong-soo) Son is an object designer-maker who has a simple goal of creating work that has 'life', objects that add significance and value to everyday environments.
In 2010 he graduated from a Bachelor of Honours in Visual Arts at The Sydney College of Arts (SCA), majoring in Metal & Object. Furthermore, in 2013 he completed his Masters in Design at The University of Technology, Sydney, majoring in Object & Accessories.
Upon his graduation in 2013, Kenny launched Studiokyss, an independent design studio.
Selected Tumblers, Vessels, Vases, 2023
recycled glass
prices from $45 - $270
With an interest in modernist aesthetics, Swiss born Tanya Reinli explores the idea of the 'ludic' using a playful approach to colour, surface and space. As the founder of Upcycled Glassware, Reinli is driven to create functional art for everyday use using waste bottles which would otherwise find their way into our landfill. For Melbourne Design Fair Upcycled Glassware presents a range of glass vessels that play with a modernist aesthetic.
"To me, glass is memorising, glass is magic." Tanya Reinli
Upcycled Glassware is a Sydney based studio run by two dynamic women, Tanya Reinli and Amanda Cohen. They use a process-driven, playful approach to surfaces, object and space, combining found and manufactured objects in artworks that explore modernist aesthetics. Upcycled Glassware aims to use sustainable practices to create unique tableware and objects from glass bottles once destined for landfill.
Wreath Neckpiece 2023
Archival cotton rag paper, nylon coated stainless steel cable, sterling silver
$4,800
Wreath Neckpiece II 2023
Archival cotton rag paper, nylon coated stainless steel cable, sterling silver
$3,500
Ribbon Brooches 2023
Archival cotton rag paper, nylon coated stainless steel cable, sterling silver
$280 each

Zoë Veness is a contemporary jeweller and Senior Lecturer at the School of Art & Design, UNSW in Sydney. She uses experimental processes in her jewellery practice with paper and metal to examine relationships between objects, the body and place. Her work is defined by intricately constructed forms and ornate surfaces. She has developed nine solo exhibitions and participated in over seventy national and international group shows including the Australian Design Centre's touring exhibition, Made/Worn: Australian Contemporary Jewellery.
Selected neckpieces, bracelets and earrings, 2022-2023
kelp, sterling silver, wood, artificial sinew, rubber cord, Galah feathers, Xanthoroea sap, mild steel
prices from $260- $3600
Dominic White works as a multidisciplinary artist, exploring connection, observation, responsibility and obligation in different mediums. His work tries to understand the cultural and historical human activities and interactions with place and materials. Often the material cultural context informs the work.
Trained as a printmaker, Dominic's work spans contemporary printmaking, sculpture, photography and jewellery.
Dominic is a Palawa man and a descendant of the Trawoolway through his birth mother's family. Dominic was adopted as a child and has been following a process of reclamation of his heritage.
Dominic is based in Bunnerong/ Boonwurrung Country, Mornington Peninsula, a father of two and teaches Art and Design part-time.
Waste, 2020
Handwoven cotton threads with nylon monofilament waste
$4,800
Waste: Blue, 2023
Handwoven cotton threads with nylon monofilament waste
$4,800
Waste explores themes across the repurposing of materials and is an exploration of the tactility and physicality of these materials. In this case, the material qualities of the nylon monofilament waste have been explored. Woven into cotton threads at the loom allowed the flat two-dimensional structure to be folded and transformed into a circular, open object, evoking notions of containment and protection.
Liz Williamson is a weaver, textile artist and curator based on Gadigal and Wangal lands of the Eora nation in the Inner West of Sydney. With a practice spanning 40 years, she is still fascinated with the process and potential of interlacing threads on her loom with recent weavings referencing the tradition of woven rag rugs and the idea of 'making do' with readily available materials. Williamson is an Honorary Associate Professor, UNSW, Sydney.
Top image: Ben McCarthy, Wilton Chair, 2022. Photo: Mike Pickles.