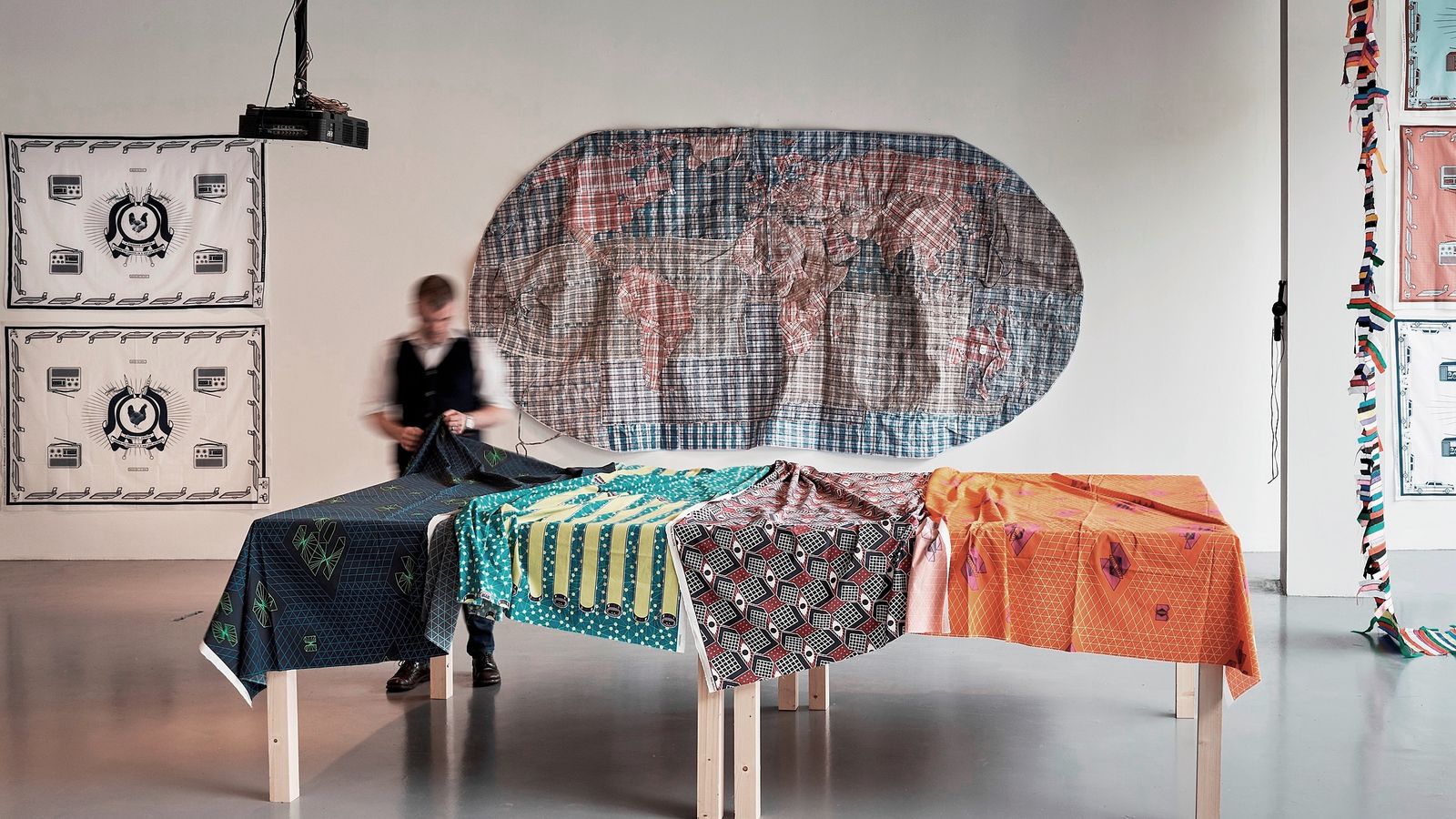 Australian Design Centre
101-115 William St, Darlinghurst NSW
4 January - 27 February 2016
Read more about Jessica Hemmings
Exploring the notion of textiles as carriers of multiple cultural influences, Migrations will travel around Australia, United States and United Kingdom during 2015-2016, accompanied by its publication Cultural Threads: Transnational Textiles Today (Bloomsbury, 2015), edited by exhibition curator, Jessica Hemmings.
Contemporary artists and designers have created a collection of global stories in their textiles. Exhibiting at its season at Australian Design Centre will be the works of Godfried Donkor, Françoise Dupré, Toril Johannessen, Pamela Johnson, Julie Ryder and Mr. Somebody & Mr. Nobody.
"The exhibition is an exciting opportunity to program international works in the gallery's workshop space," said ADC Head of Programs, Claire McCaughan.
Norwegian artist, Toril Johannessen, creates printed textiles with optical illusions aesthetically inspired by wax-resist textile patterns, and is one of the works on display at Australian Design Centre until February 27.
Image: Courtesy of the artist