Carol McGregor
not a tourist, 2017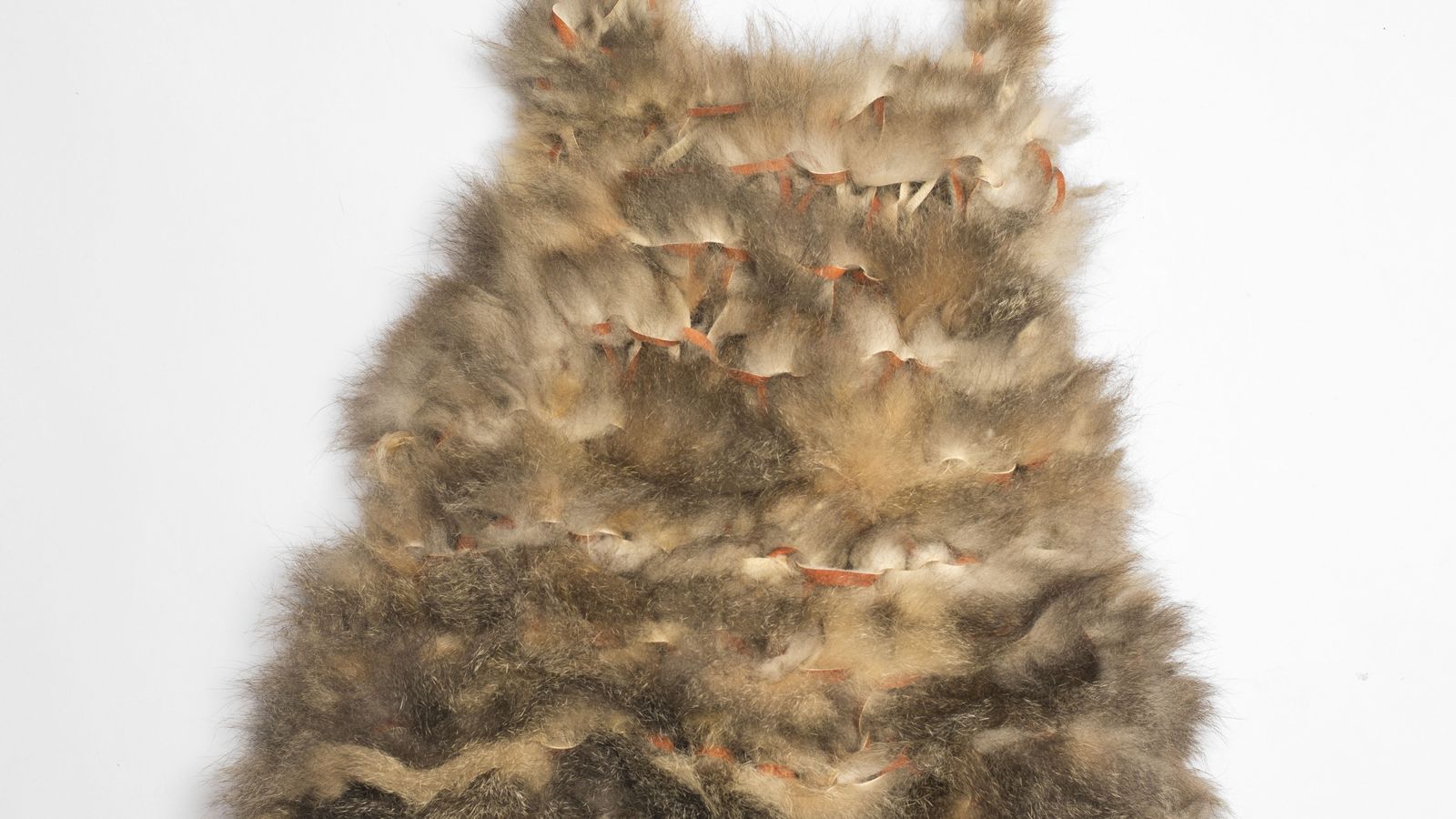 not a tourist emerged from thinking about my heritage - in particular, my paternal Aboriginal great-grandmother, Annie, and my maternal non-Indigenous grandmother, Clara. Between them, these women were skilled in sewing, spinning and knitting, among other things. I have strong visions of both women. If they had the opportunity to sit down together, I see them sharing stories about their handiwork, and trading information about materials and methods, engaging with each other and appreciative of the cultural exchange. 
Another influence in the work was my access in 2015 to historical Indigenous photo collections as a Museum Victoria Scholar. Among the images was one of a possum-skin bag (c.1870), similar to those my great-grandmother may have used. Inspired by the photograph, and having previously worked with possum skins, I gained permission to remake the possum-skin bag. I then spun possum fur and natural wool and using traditional Aboriginal methods, wove memories into a fur dilly bag. Aspects of identity and symbols of my family narrative were knitted from a ball of yarn made from strips of ochred possum skin. The dilly bags anchor possibilities of mutual respect and understanding. Using tea towels bearing kitsch representations of Australian Aboriginal people and our artefacts, the printed images are reversed to signify turning my back on the systematic corruption of our Indigenous culture.
Carol McGregor is of Wathaurung and Scottish descent. She works with multi-media, including ephemeral natural fibres, paint, metal and paper. Her recent art practice involves the revival of the traditional possum-skin cloak as an art form and as a way to strengthen community and individual identities. 
Image: Carol McGregor, not a tourist (dilly bag  2), 2017, Possum skin & cotton thread, Photo: Carl Warner