Joy Ivill
Acid Woman, 2017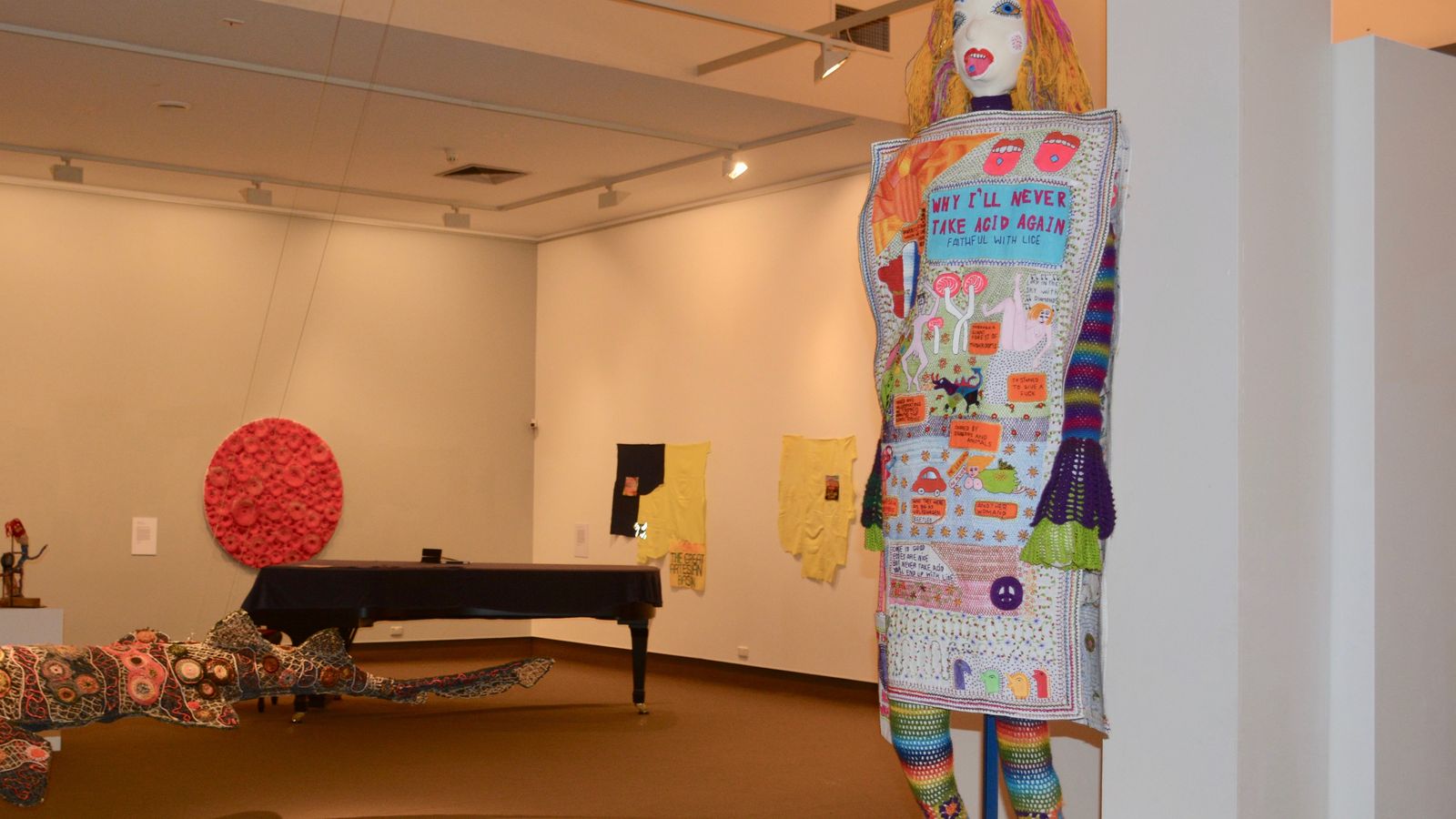 Since the 1960s a diverse body of art has been informed by feminism, with many curators rejecting biased ideas about craft. Despite this, feminists have always had difficulty with the value of embroidery, a craft that has been used for centuries to inculcate feminine qualities; essentially, embroidery was used to keep women quiet. While girls in domestic servitude or at school would employ the needle out of necessity, the idle rich would encourage their daughters to embroider for amusement and to signify a leisured lifestyle.
The sexual division whereby women were assigned to needlework, and boys to studying Latin or carpentry, was fostered by the school curricula and still exists. However, the rise of the feminist art movement saw embroidery come into its own and become a strong political tool (as used in, for example, Judy Chicago's The Dinner Party, 1979. Confessional artists Louise Bourgeois and Tracey Emin shaped their careers by making public confessions about their lives. Both have also used the craft of embroidery from time to time, and in doing so have given other artists permission to do the same. 
Joy Ivill trained in sculpture, performance and installation; however, after researching the methodology of Louise Bourgeois, felt inspired to use embroidery and appliqué in her art and set about teaching herself to embroider. Embroidery is a medium loaded with implications of gender and the domestic domain, providing a rich landscape against which to contrast subversive concepts. Joy's embroidered and appliqué artworks combine unexpected images with poignant and often humorous text. The images are meant both to charm, and to unsettle and surprise, challenging preconceptions of traditional needlework. To inform her work, she draws upon psychological and emotionally significant events from her life, from her childhood spent growing up at Maroubra Beach, and from her adventures abroad.
Image: Acid Woman, 2017 Wool, embroidery cotton, linen, calico, hemp string, metallic thread, fabric paint, polyester stuffing, woollen batting and steel armature, attached to a 240-volt motor, Photo: Michelle Cho