Bic Tieu
Home Geometry Series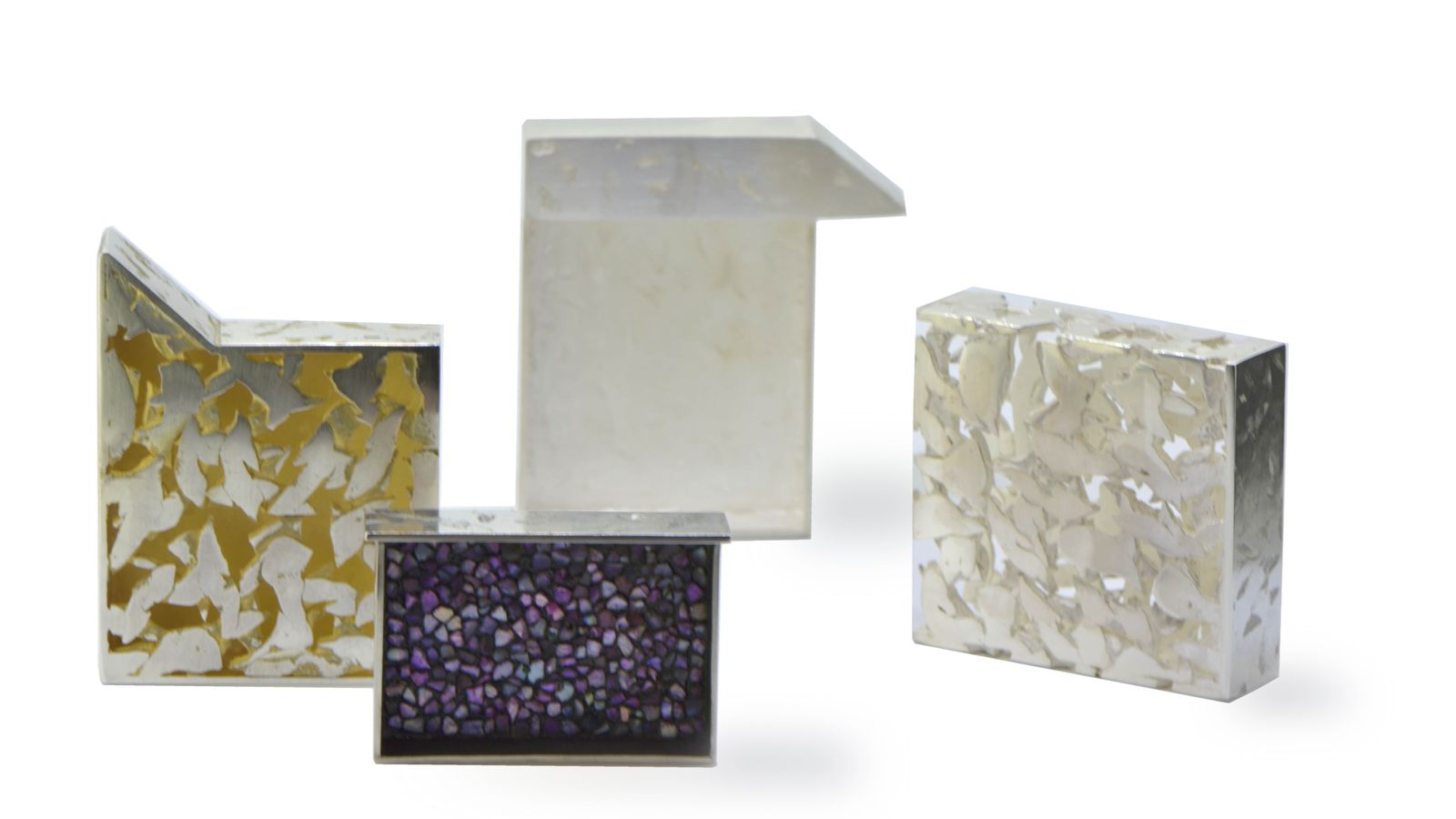 Established

Home Geometries is a series of work using the house as a motif to explore Bic Tieu's multiple cultural identity in relationship to her home, Australia. These small container objects create meaning through their material dialogue, surface language design and graphic architectural references. They map integration, diversity and perspective of fusion origins and migration.

Bic is a Sydney-based designer, maker and academic working within the practice of contemporary art jewellery and objects. Her work is very much influenced by her cultural heritage and connected to Chinese, Vietnamese and Japanese art practices. She is interested in the experiences bound by her personal emigration routes and multiple cultural identity to examine the spaces in-between. This exploration is metaphorically prescribed, informing her objects that are worn, held or contemplated.

Bic often engages with interdisciplinary approaches in design, synthesizing traditional art methods, gold and silversmithing techniques, digital technology and graphic animation combined with Japanese metal and lacquer application to create objects that blend these ideas together.

Image: Bic Tieu, Home Geometry Series, 2019. Photo courtesy of the artist.