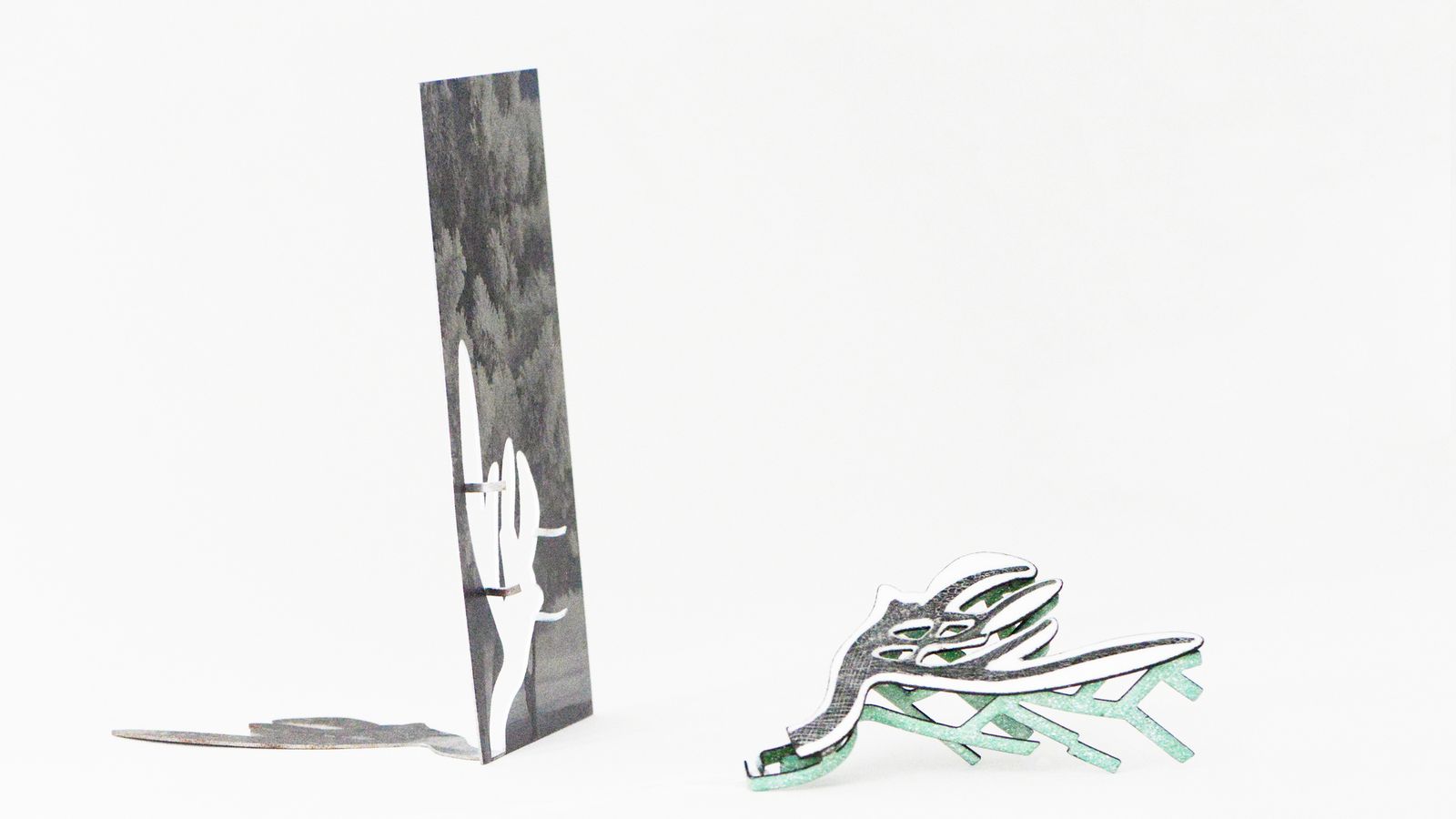 Highly Commended - JMGA-NSW Emerging Contemporary Jewellery Award
Emerging

Boya Yu presents contemporary jewellery working from a 'third space'; a place between Chinese and Western cultures. Her aim is to extend insight though hybrid work, charting connections between traditional and contemporary forms, aesthetics of Western and Chinese cultures and displaying shared interests such as simplicity of form.

Boya believes, brush painting is representative of simplicity in Chinese painting. The pursuit of Chinese traditional painting, which is designed by free-hand between reality and abstraction, is the psychological harmony of subject-object unity. Her inspiration for this design is Jilin Rimes's frozen pine trees. The P3 used in its making is a kind of enamel similar in use to Chinese ink. 
Boya Yu was born in China and currently lives in Canberra. She holds two master degrees in Visual Arts from the Birmingham City University and the Australian National University. Jewellery is a language that expresses who she is. In practice-led research, Boya has studied connections between theories associated with Western art and Chinese aesthetics and considers Chinese cultural identity in a global society. Boya specialises in enamelling and finds using enamel allows her to be more experimental. 
Image: Boya Yu, I Am Saying It, 2018. Photo courtesy of the artist.