Bradley Pike
Molasses Splash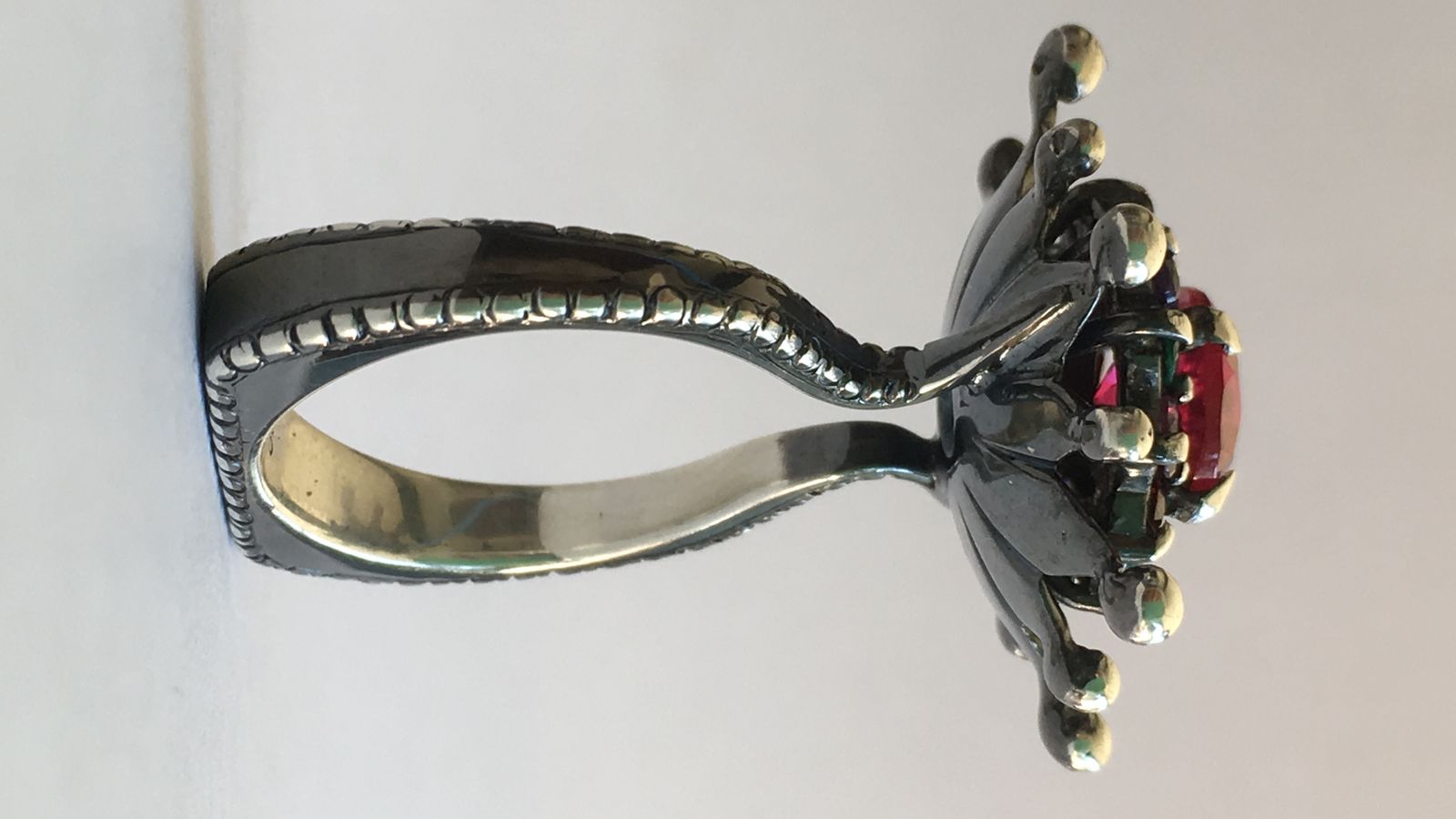 Emerging

Molasses Splash cluster cocktail ring is Bradley Pike's twist on a cluster ring, which he informed his my teachers was his least favourite of the conventional styles - "you want bling, I'll give you bling"! Molasses Splash is hand made in sterling silver, black rhodium plated with thermo created ruby, and multicoloured surrounding thermo gems.

Bradley's interest in jewellery design and manufacturing is a new extension to his previous international creative career as a designer and creator of themed developments, such as theme parks, boutique hotels, entertainment developments, site specific sculptures, murals and fashion, to mention a few. The acquired disciplines perfectly adapt to the creation of jewellery or wearable sculptures. He has never been interested in following normal conventions or following established design rules. What is vogue now, is to Bradley, already outdated, preferring to create new trends instead of following others. He uses his own sense of aesthetic and humour to intrigue, ignite, broaden and challenge the wearer and viewer. 

Image: Bradley Pike, Molasses Splash, 2019. Photo courtesy of the artist.