Catherine Large
Imperfect Perfection: Still Life, Bowls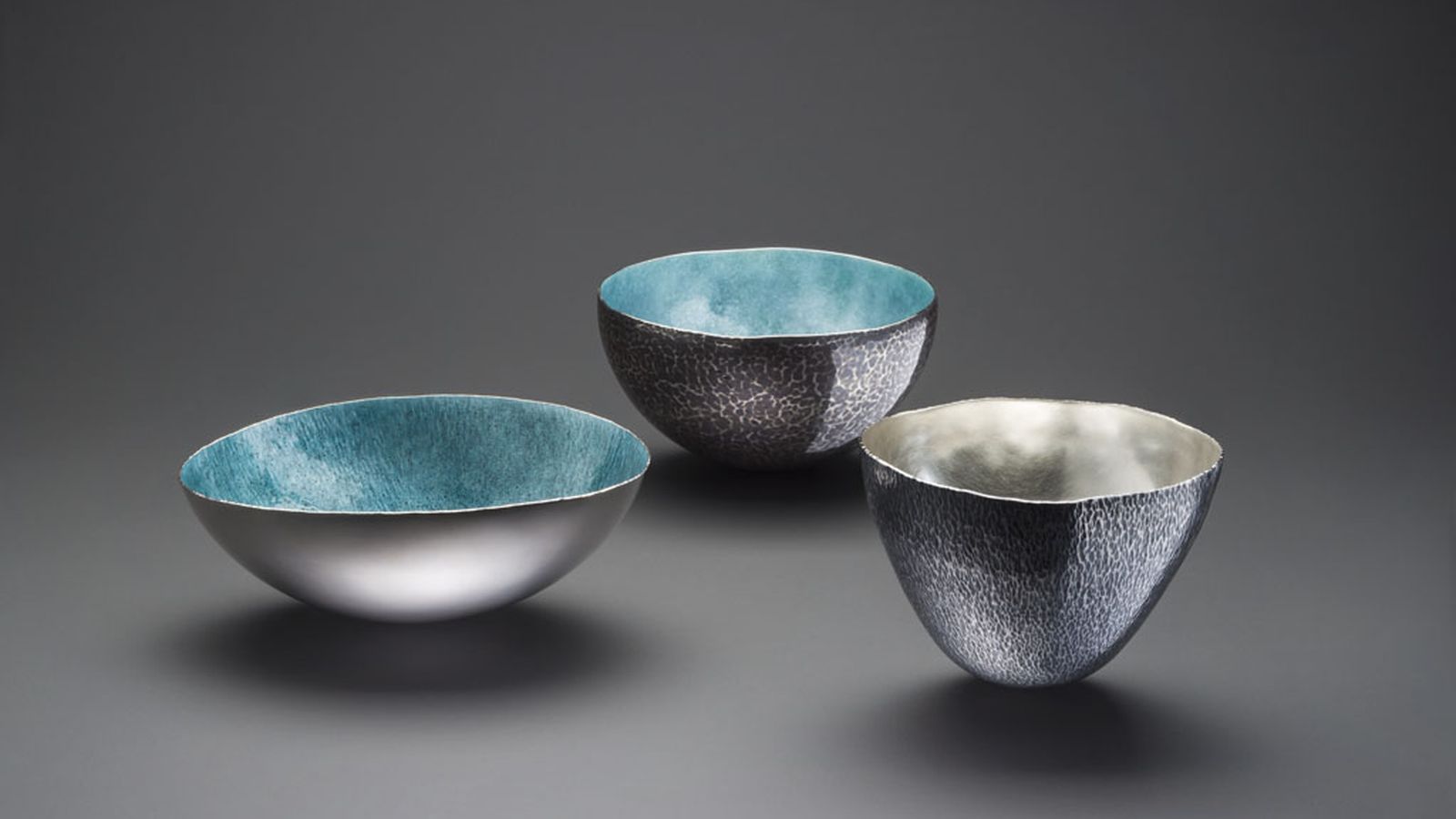 Established

Imperfect perfection is a still life of three bowls that emerged from three existing enamelled dishes made about 20 years ago and loitering in Catherine Large's studio. The enamel was removed and the dishes reformed and reimagined through the raising process. During this process Catherine allowed the metal to take a certain amount of control over the outcome, creating an Imperfect perfection in form. Where the hammer took Large during the making process, as well as the addition of vitreous enamelling on the interior of two of the bowls seeks to showcase the singular nature of each work within the still life.

Catherine is a contemporary jeweller and metalsmith based in Brisbane. She has a Bachelor of Visual Art from Sydney College of the Arts, and a Masters of Visual Art from Queensland College of Art, Griffith University and has been making work for over 35 years. She remains interested in objects and flatware, a focus of her original training. She has been the recipient of a number of grants, has held solo exhibitions and participates regularly in group exhibitions both nationally and internationally. Her work is held in both public and private collections and she is currently Vice-president of JMGQ.

Image: Catherine Large, Imperfect Perfection: Still Life, Bowls, 2019. Photo: Michelle Bowden.