Cheree Edwards
Afternoon Ritual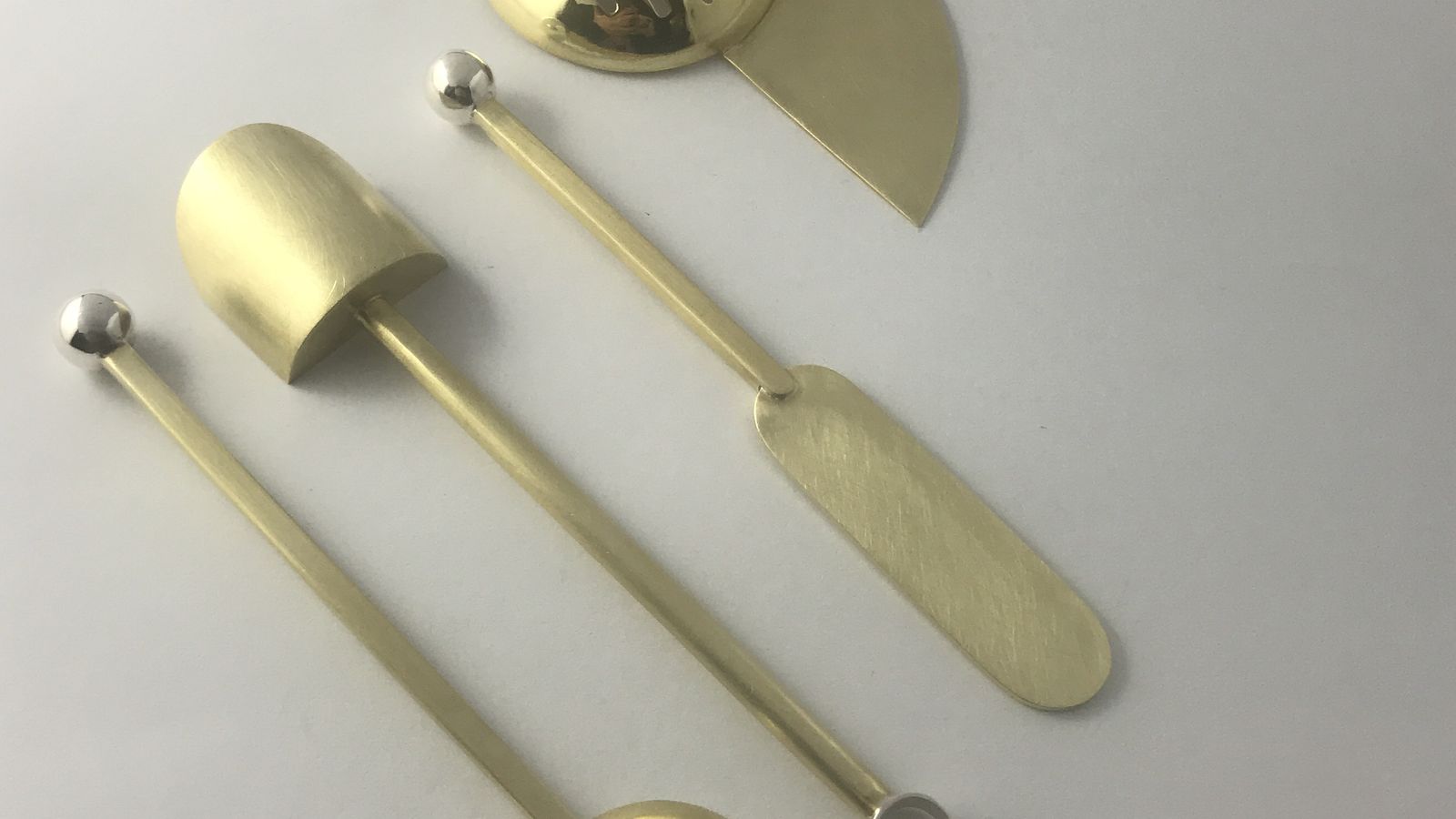 Established

The ritual of making a cup of tea is often as therapeutic as the liquid elixir.  It offers a moment of quiet contemplation, a time to rest the mind, or an opportunity to enjoy with others.  It has been said, "there is no trouble so great or grave that cannot be much diminished by a nice cup of tea" Bernard–Paul Heroux.  Many cultures enjoy traditional tea rituals fortified by protocol which make use of time honoured paraphernalia. Afternoon Ritual pays homage to the English 'Cream Tea', with objects designed to refashion and enrich the experience of tea and scones.  

Cheree Edwards was born in Mudgee, NSW and currently lives and works in regional, NSW. Influenced by extensive travel during her twenties, she is compelled to design and create pieces to honour her journeys. In 2011, Cheree commenced the Diploma of Jewellery & Object Design at the Design Centre Enmore (DCE) and completed an apprenticeship, and Certificate III in Jewellery Manufacture at the DCE in 2016.  Cheree has exhibited in Earring Obsession (2017), One Night Under Lights (2015), The Sydney Design Festival (2014), The JMGA Annual Exhibition (2013/2014/2018) and The DCE Graduate Exhibition (2011/2012).  

Image: Cheree Edwards, Afternoon Ritual, 2018. Photo courtesy of the artist.